Accepting Life's Changes
As the old saying goes: there are two things you can count on in life… paying taxes and dying. Well they left out one more thing from that old quote, "change"! It's the third inevitability. In life, we accept change all the time; your heart beating, school, jobs, relationships, growing old. We carry an attitude it is going to happen, regardless of what we do or don't do… so not much resistance is there.
Where the digging in our heals, worrying, trying to control, fear or avoidance comes into play is when a change happens in our life that does not fall under the above categories. Life is free-will and created to literally change day by day in order for us to grow and learn how to become more loving, kind and unconditional. But to make things interesting in this life game, our brains and nervous system are not designed to accept change without wigging out! So, it then becomes a choice of allowing a pre-programmed response to take over or to consciously make the decision to surrender to the change and control only what we can, our responses to it.
Everything ends as quickly and as suddenly as it begins. Something shows up, and just as suddenly it can disappear. Life is coming and going quickly and sometimes without you even noticing it. Life happens, and it happens by suddenly showing up and just as suddenly disappearing through change. Some things have a longer life span but even those will eventually change and disappear. Nothing stays the same.
Story continues below…
Considering getting a psychic reading? We have carefully screened and selected a range of gifted, compassionate psychic readers to provide clarity and new insights into your life. Online psychics available 24/7.
When the ego (inner child) wants and insists that things not change, it is a ridiculous demand, like a child throwing a tantrum at the sun for coming up. The ego doesn't have an accurate sense of its own power, or lack of it. Like a spoiled child, it wants its way with life. The ego doesn't believe life should be any other way than its way, so it fights with life, resisting it at every turn. And at every turn, it meets change. Accepting what we don't like may be one of the most difficult aspects of life. I'm all for taking action and changing what we can, but inevitably there will be situations and events we don't like and we aren't able to change it to our way.
Do you find yourself trying to change things you have no control over? If so, life can be dissatisfying and being able to feel contentment with anything. If we can't change a situation or an outcome, our best option is to learn how to accept it, surrender to it and then deal with it. Acceptance is not the same as giving up or passivity. We can continue to push forward despite accepting that there are things beyond our control. Here are a few tips to living with greater acceptance so you can experience having more joy and peace of mind.
Let go of the past. We all have baggage that we carry from our past, and this baggage gets heavier the longer we hold onto it. We can't change the past, what happened in your past happened, so our only hope is to learn how to accept it and move forward.
Learn skills to cope with the fear of change. Whether it be listening to affirmation tracks, meditating, reading inspiring and self-help books, spiritual workshops or counseling. Do it!
Make the "worst" thing that happens to you meaningful. Learn personal growth from it. It is easier to accept something when we explore possibilities that may come out of it to make you a stronger person.
Expect less and let go of the idea that more is better. It is not settling but it does get in the way of ever being satisfied with what you do have. Life can appear purposeless, unfair, and ruthless if our expectations are unrealistic. Focus on what you want to create instead of what you expect to happen. Creation is motivating, expectation is demanding.
Set new goals when you run into failure and setbacks. Life will take unexpected turns when you decide to take a different path and approach, usually to the good. There is a point where it is in our best interest to move on and let go of what we wanted.
Susan Z's Verdict
Quit focusing on what you can't change. Focus on what you can do about the situation, and if you can't change something, accept this reality. When you finally accept that everything is constantly dying or ending and giving way to something new, it becomes increasingly apparent that you have no control over changes in life. The secret to making peace with change is to be willing to see the truth about it. You will stop the struggle with change and accept that regardless of challenges or blessings, change is going to happen regardless.
---
Considering getting a psychic reading? We have carefully screened and selected a range of gifted, compassionate psychic readers to provide clarity and new insights into your life. Online psychics available 24/7.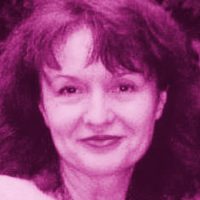 Susan Z Rich is an emotional addiction counselor, spiritual intuitive and holistic therapist. She counsels others to see life in a more positive way and teaches personal accountability for life choices. She is also the author of several children's books and Soul Windows…Secrets From The Divine.