Could Angelina Jolie and Brad Pitt's Divorce called off?
Is it possible that Brad Pitt and Angelina Jolie are having a change of heart about being apart from each other? One of Hollywood's biggest star power couples and who broke our hearts when they announced their breakup in September 2016, may be doing just that. "They haven't done anything to move it forward in several months and no one thinks they are ever going to," the insider added. The reason for the sudden halt in divorce proceedings? Jolie, 42, is allegedly regretting her decision to split from Pitt: "She's still so in love with him." Angelina's indecision comes as a complete surprise considering her behavior following the announcement of their divorce nearly a year ago. Sources claimed that people in Jolie's inner circle were "running a smear campaign" against the actor, who was accused of infidelity and physical abuse. A dramatic plane trip in which Pitt, 53, and son Maddox reportedly got into a heated altercation also added fuel to the growing fire.
However, in the nearly 12 months since their split, sources say the actress has warmed up to the idea of getting back with her estranged husband after seeing his efforts to better himself. The actor confessed in a GQ cover story that he was "boozing" so much that he "could drink a Russian under the table with his own vodka." He admitted that he gave up alcohol cold turkey, now sticking to cranberry juice and fizzy water. He also admitted to his shortcomings as a father, saying that he's "gotta be more" for his kids — Maddox, 16, Pax, 13, Zahara, 12, Shiloh, 11 and 9-year-old twins Knox and Vivienne.
"I grew up with a father-knows-best/war mentality — the father is all-powerful, super strong — instead of really knowing the man and his own self-doubt and struggles," the Oscar-winning actor said in the interview. "And it's hit me smack in the face with our divorce: I gotta be more. I gotta be more for them. I have to show them. And I haven't been great at it." Angelina also opened up earlier this month in a cover story with Vanity Fair about her current relationship with Pitt, mentioning no idea of getting back together. "We care for each other and care about our family. We are both working towards the same goal." Since the breakup, Jolie has moved into a newly purchased 11,000 square-foot mansion in Los Angeles' Los Feliz neighborhood with her kids. She has remained out of the spotlight outside of appearances and interviews for her film "First They Killed My Father." Pitt, on the other hand, has kept busy by devoting himself to his work, fitness regimen (he looks better than ever!) and sculpting.
Jolie and Pitt Are Well Suited For One Another, So There Still May Be A Chance of Reconciliation
Susan Z's Conclusion:
It is obvious they still care for one another deeply. Since Pitt has held himself accountable for the issues in the marriage and has spent this year apart addressing them, a reconciliation may yet happen.
Ten of Wands: Inverted (Upside Down)
A burden too heavy to carry. Since pulled inverted, I feel this shows the issues that caused the breakup between Jolie and Pitt are being addressed and now neither feel they are carrying the burden of Pitt's excessive drinking and drug abuse.
Three of Cups: Joyous celebration. I believe that both Jolie and Pitt are happy with the choices Pitt is making to change his life which of course, effected his relationships.
The Hanged Man: Inverted (Upside Down)
Victim energy and working on surrendering past issues. Pulled inverted, I feel this indicates that both Jolie and Pitt have stopped the blame game and are celebrating each other's growth which make ground for an attempt to reconcile.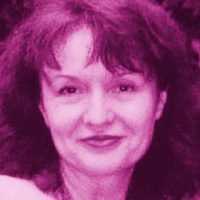 Susan Z Rich is an emotional addiction counselor, spiritual intuitive and holistic therapist. She counsels others to see life in a more positive way and teaches personal accountability for life choices. She is also the author of several children's books and Soul Windows…Secrets From The Divine.