Angelina Jolie One-Ups Brad Pitt With Emotional Interview About Split
Angelina Jolie 's quote of the day: "I think it's very important to cry in the shower and not in front of my children."
Break out your Brad Pitt memes because now it's Angelina Jolie's turn to stare deeply into your soul on the cover of a glossy magazine. Ugh, they really were perfect for each other. After months of radio silence from both Pitt's and Jolie's camps, the actress is opening up in a new interview with Vanity Fair about how she's "healing" following their highly publicized and highly messy split. "We care for each other and care about our family," Jolie said of her current relationship with Pitt. "We are both working towards the same goal."
Hollywood's former golden couple imploded last September amid allegations of child and substance abuse with Pitt at the center. The actor was later cleared of all charges but Jolie still retains full custody of their children and relations between the two have sweetened since deciding to settle their differences out of court. Now, Jolie has moved into a new house, a $25 million mansion in Los Angeles, where she lives with her six children ― Maddox, 15, Pax, 13, Zahara, 12, Shiloh, 11, and twins Vivienne and Knox, 9. "It's just been the hardest time and we're just kind of coming up for air," she said. " This house is a big jump forward for us and we're all trying to do our best to heal our family." Jolie didn't go as far as to reveal why she chose to end her marriage with Pitt, but she did shed light on when the relationship started to sour. Things between the former couple got "bad" in the summer of 2016, she says, when her upcoming film "First They Killed My Father" was still in post-production. "I don't want to use that word," Jolie quickly clarified. "Things became 'difficult."
However, the actress did shut down any speculation that the family's lavish jet-setting lifestyle somehow contributed to the couple's unhappiness. ″Our lifestyle was not in any way a negative," she explained. "That was not the problem. That is and will remain one of the wonderful opportunities we are able to give our children. They're six very strong-minded, thoughtful, worldly individuals. I'm very proud of them."
Describing her children as "very brave" throughout the ordeal, Jolie places a special emphasis on shielding them from any more pain, something she struggled with as a child. "I was very worried about my mother, growing up — a lot. I do not want my children to be worried about me," said Jolie. "I think it's very important to cry in the shower and not in front of them. They need to know that everything's going to be all right even when you're not sure it is." Around the same time as their split, Jolie reveals she developed hypertension and Bell's palsy which causes a drooping in the face, due to damaged facial nerves. Thanks to acupuncture therapy, she made a full recovery. "Sometimes women in families put themselves last," Jolie said, "until it manifests itself in their own health." "We're all just healing from the events that led to the filing. They're not healing from divorce," she continued. "They're healing from some . . . from life, from things in life."
To Everyone In "LaLa Land", Admit It, We Really Hoped This Hollywood Star Couple Was Going To Make It

Susan Z's Conclusion:
You have two intense and highly volatile stars who are family oriented. Their children mean everything to them but I believe it came down to being so different in parenting, temperament and life agenda is what brought this relationship down. When the family grew, so did the obvious differences in how they wanted to live life together. Jolie's infamous OCD control issues combined with Pitt's alcoholic and drug escapism does make for a fairy tale ending.
Two of Cups:
This is new relationship. I feel this card represents Jolie and Pitt trying to find new ground to raise their children. One less volatile and more balanced.
Three of Swords:
Inverted (Upside Down)
This is melancholy, sadness and mourning a loss. I believe they both still love one another in whatever way is left but they are now both committed to move on and live life as happy as they can separately.
Four of Pentacles:
Inverted
This is financial issues and can also mean being obsessed with materialism. Since pulled inverted, I feel Jolie had to come to grips she no longer had Pitt's income to count on. He was the largest earner in the family and she made decisions to downsize their lifestyle accordingly. I also feel Pitt is much more attached to materialism than Jolie is.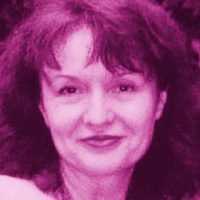 Susan Z Rich is an emotional addiction counselor, spiritual intuitive and holistic therapist. She counsels others to see life in a more positive way and teaches personal accountability for life choices. She is also the author of several children's books and Soul Windows…Secrets From The Divine.