Reading the Year Ahead for Aries
A tarotscope is a horoscope that uses tarot cards to guide the astrological divination and help focus it for the reader. Here I've pulled three cards to illuminate what's coming up in 2023 for Aries.
January to April: Nine of Cups
The Nine of Cups shows us there will be an emotional lift to the beginning of the year. For many there is news of some form of a birth/rebirth. For some it could be a new person entering your world in the form of a friend or lover, who will transform your path for the year and make life better. Others could be realising why they matched up with the partner they have, as the light of love seems to rekindle. Whichever form it takes for you, most Aries seem to have an emotional lift in the first four months of 2023. This is the perfect time for Aries to kick start a new episode in their love lives. Although you like speed in most things, in love it's always best to take the slower approach. The early part of the year offers you this advantage.
May to August: Knight of Cups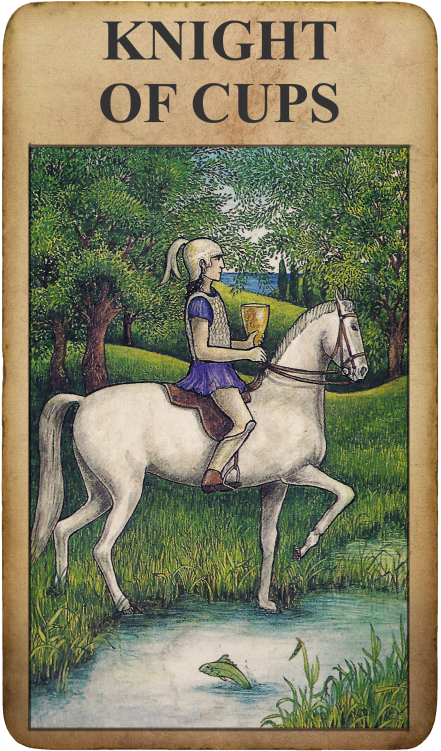 The Knight of Cups card is the knight in shining armour. Aries seem to be in protective mode mid-year. It's like you are guiding someone less experienced or able through what they deem to be a hard time. The fire in Aries brings them a sense of security and support. Your approach to dealing with things fills them with confidence. For this reason, you will be gaining respect in their eyes and a special place in their heart. You could call it the "summer of love" because hearts seem to be full of gratitude and support. In years to come, when it's you who needs support, you will have many good hearts only waiting to return the favour. They will be in a better place in their lives because of your help, and they won't easily forget it.
September to December: Queen of Pentacles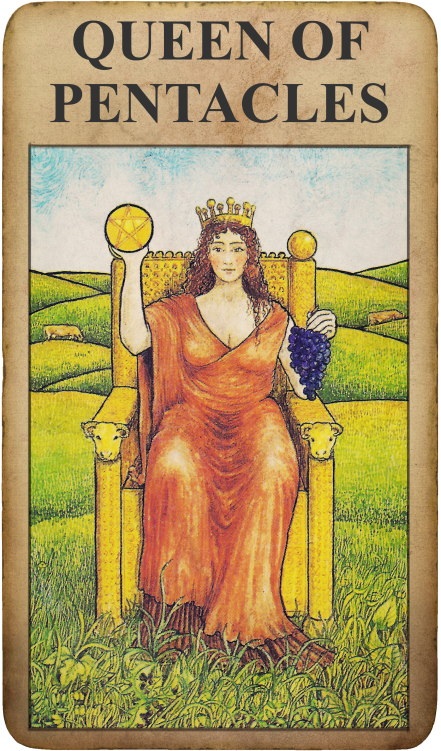 The Queen of Pentacles, shows the closing months of the year will bring a sense of achievement, peace and contentment. The year gone by will have had its low moments, but they appear to be far outweighed by positive ones. Because of the way you deal with problems in life, you have the gift of moving them out of your way faster than most people. This leaves only time for peace and contentment. Those things which didn't work out this year, could have simply been lessons for the gifts coming your way in 2024. Lessons in life make us stronger and wiser. They turn something that may have seemed like a challenge into something which is easy to handle, and worth the effort. This year seems to close with a smile for most Aries.
Considering getting a tarot card reading? We have carefully screened and selected a range of gifted, compassionate tarot readers to provide clarity and new insights into your life. Online readers available 24/7.
Read more 2023 Tarotscopes:
Taurus, read your 2023 horoscope
(April 20-May 20)
Gemini, read your 2023 horoscope
(May 21-June 20)
Cancer, read your 2023 horoscope
(June 21-July 22)
Leo, read your 2023 horoscope
(July 23-August 22)
Virgo, read your 2023 horoscope
(August 23-September 22)
Libra, read your 2023 horoscope
(September 23-October 22)
Scorpio, read your 2023 horoscope
(October 23-November 21)
Sagittarius, read your 2023 horoscope
(November 22-December 21)
Capricorn, read your 2023 horoscope
(December 22-January 19)
Aquarius, read your 2023 horoscope
(January 20 to February 18)
Pisces, read your 2023 horoscope
(February 19 to March 20)
As the 7th Son of a 7th Son, Vincent was born a Psychic, Clairvoyant and Healer according to Irish folklore. For decades, Vincent has used his gifts to help people from all walks of life find clarity, direction and purpose. Now he can help guide you.