BBC May Finally Let A Woman Shatter The "Dudes Only" Dr. Who Glass Ceiling
It's finally the time to demand more from a franchise addicted to dudes! Just as quickly as the rumors appeared, they have been quelled for a female lead. If you woke up this morning excited about a future in which Phoebe Waller-Bridge, a woman, could become the first female " Dr. Who " lead, you barely made it to lunch before you were told that your dreams are nothing but hot, gossip-addled garbage. Waller-Bridge's odds of shattering an otherwise impenetrable sci-fi glass ceiling shot up after the "Fleabag" star and future "Star Wars" spinoff actor clumsily dodged a question lobbed at many a British actor: "Are you the next Doctor Who?" Riley Chow asked on Gold Derby's YouTube channel this week. "I am … not … allowed to say anything about that, one way or the other," Waller-Bridge replied, after a few moments of awkward laughter. "It'd be cool," she added, before another pause. "But I'm doing other stuff," she concluded, unconvincingly. That extended "erm" was interpreted by eager fans as an affirmation of what some have been speculating.
Waller-Bridge, an actor with both comedic and dramatic chops, is a spectacular contender for the 13th Doctor and bookies across the internet, used to betting on a tight-lipped show that "regenerates" its main character with a revolving door of dude actors, agreed. Not only would Waller-Bridge make history as the first woman Doctor and, (Time) Lord, it's about time they got one. Her perfectly dark brand of humor is ideal for a show that's lost a bit of its charm in a ratings slump. Alas, killjoys were ready on the sidelines, prepared to debunk a rumor the loyal fans so desperately wanted to believe. "Phoebe Waller-Bridge probably isn't the next Doctor Who," Twitter proclaimed. The Season 10 finale of "Doctor Who" has come and gone as has Peter Capaldi's tenure as its leading man, so it's only natural that next-season speculation is reaching a fever pitch. Viewers will have to wait until the Christmas Special before they can set their eyes upon the new Doctor, though the BBC will likely announce his or her arrival beforehand. Until then, we only have gossip and that gossip has swarmed primarily around Waller-Bridge (a very busy actor who's already denied the possibility once) and an unsurprising male choice, Kris Marshall. There have been a bevy of other men and women's names in the running too numerous to mention but all with exciting potential. As loyal fans of "Doctor Who" who have slept through a few of Capaldi's episodes, they have pledged to the franchise for eternity if it were only to cast its addiction to white, male actors aside and finally give the fan girls a chance to see themselves in the storied series. In an interview with HuffPost, Pearl Mackie, the actor currently playing Bill, the first openly gay companion on "Doctor Who," reiterated the importance of representation on TV: "For me, if even a couple of kids can look at Bill on "Doctor Who" and think, hey, she looks like me, maybe that means there's more room for me in the world of acting or the world of television or the world of fighting aliens, then that's a good thing, you know? I think it is important to see people that look like you and to show that there is a place for you in the world. That you do exist and that you are important." Now's the time to hold "Doctor Who" accountable. Because if all the winking and nodding about a possible female regeneration in the Season 10 finale was for naught, the BBC will have some fed-up fans to deal with.
There Is a Good Chance BBC Will Go for The First Female "Doctor Who" As Strong Female Leads Are Hot Now!
Susan Z's Conclusion:
It would be well timed casting of a new lead that will shake the persona of a male tried and true formula. There is already the dropping of several "hints" of the possibility. As the saying goes: "where there is smoke, there usually is fire."
The Magician:
This card is manifesting a future desire but also comes with the energy of possible "smoke and mirrors", so if not this new season, a female lead is definitely on its way.
Knight of Wands: Inverted (Upside Down)
This is a card of freedom from some issue and impatience. Since pulled inverted, I feel the fans have spoken and BBS will listen.
Princess of Pentacles: Inverted
This is a card of new plans and creativity. Since pulled inverted, when the first female lead happens for the series "Dr. Who", which inevitably it will, it will shake up a brand-new direction and feel for the series which has been around forever with a "dudes only" membership.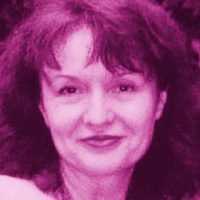 Susan Z Rich is an emotional addiction counselor, spiritual intuitive and holistic therapist. She counsels others to see life in a more positive way and teaches personal accountability for life choices. She is also the author of several children's books and Soul Windows…Secrets From The Divine.