Brad Pitt Opens Up About His 'Ripped Apart' Family in First Post-Divorce Interview
Ever since Brangelina fractured into just Brad Pitt and Angelina Jolie more than seven months ago, he has remained a bit of a mystery. The actor finally got candid about the split, sobriety, therapy and fame. For the first time since his split with Jolie last September, Pitt is opening up about his life post-divorce for GQ Style's Summer issue. In the extensive interview, the Oscar winner revealed he's taking stock of what matters most and making changes to better himself. "For me this period has really been about looking at my weaknesses and failures and owning my side of the street," he told the magazine. "I'm an asshole when it comes to this need for justice. I don't know where it comes from, this hollow quest for justice for some perceived slight. I can drill on that for days and years. It's done me no good whatsoever. It's such a silly idea, the idea that the world is fair. And this is coming from a guy who hit the lottery, I'm well aware of that. I hit the lottery, and I still would waste my time on those hollow pursuits."
He has stopped drinking and doing drugs which was a point of contention in his ongoing negotiations with Jolie and started going to therapy to mark this next chapter in his life. "I was boozing too much," he shared. "It just became a problem. And I'm really happy it's been half a year now, which is bittersweet, but I've got my feelings in my fingertips again. Truthfully, I could drink a Russian under the table with his own vodka," he added. "I was a professional. I was good." Although the former Hollywood golden couple has reached an agreement to handle their divorce negotiations privately, Pitt admits that living without his children for months amid rumors of child abuse and later cleared of all charges, took a toll. "I was really on my back and chained to a system when Child Services was called. And you know after that, we've been able to work together to sort this out. We're both doing our best," he said. "It's just very, very jarring for the kids, to suddenly have their family ripped apart." With his new Netflix movie "War Machine" out this month and a commitment with Jolie to act as a united front, Pitt is focused on ensuring a better future for himself and his six children. "People on their deathbeds don't talk about what they obtained or were awarded. They talk about their loved ones or their regrets, that seems to be the menu," he said. "I say that as someone who's let the work take me away. Kids are so delicate. They absorb everything. They need to have their hand held and things explained. They need to be listened to. When I get in that busy work mode, I'm not hearing. I want to be better at that." "I know I'm just in the middle of this thing now and I'm not at the beginning of it or at the end of it, just where this chapter is right now, just smack-dab in the middle."
After His Loss, Are We Now Seeing a More "Aware" Brad Pitt?
Susan Z's Conclusion:
Yes. Very much so. He almost lost connection to what is most important to him in his life, his kids.
Princess of Wands: Inverted (Upside Down)
This card represents a young person's energy. Since it is inverted, I would say it shows Pitt being very aware of how his children's world was negatively affected.
Seven of Pentacles: Inverted
This card represents the planting of ideas coming to fruition or more likely "a reap what you sow" energy. Since the card is inverted, his plans definitely did not work out the way Pitt thought they were going to.
Ten of Swords: Inverted
This card represents an extremely difficult time in life but coming out of it as the card is inverted. Life lessons learned and moving through them.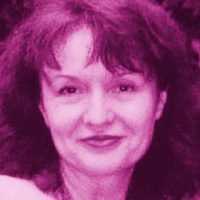 Susan Z Rich is an emotional addiction counselor, spiritual intuitive and holistic therapist. She counsels others to see life in a more positive way and teaches personal accountability for life choices. She is also the author of several children's books and Soul Windows…Secrets From The Divine.