California Firefighters Battle "Diablo Winds" As Death Toll Mounts
Those who are still insisting we are not dealing with global warming and the serious side effects of it, only need to keep track of the news in the last two weeks of hurricanes, earthquakes, floods and now raging northern Sonoma Valley, California wildfires to realize they might be erroneous in their thinking.
California just came out of a long 5-year drought that natives thought would never end and finally did last year. But with that burst of rainfall that greened up the brown mountains again, came the following season with a growth explosion of new foliage. Pollen counts have never been higher and the opportunity for just one spark during this dry season to turn all that new growth into cinder has now happened. Taking along with it 1500 homes and commercial buildings, vineyards and claiming 17 lives.
Why was this fire so destructive in nature and able to do so much damage so quickly, creating the perfect storm? They call it the "Diablo Wind", (the devil's wind) because of its fierce and unpredictable nature. Moving in one direction and changing to another without warning at high velocity. Air descends from high elevations in Nevada and Utah down to sea level in Northern California, compressing and warming in the process.
In California's wine country, these especially dry winds arrived overnight and reached speeds of over 50 miles per hour, with gusts as high as 70 miles per hour. Videos and pictures circulated online showed pockets of devastation, including an entire residential neighborhood reduced to ashes, a Hilton hotel ablaze and an inferno that was previously a supermarket.
In addition to the perfect storm conditions, the fires were fanned by high temperatures and the dry conditions. This series of fires in Northern California wine country is shaping up to be one of the worst firestorms in state history. An estimated 20,000 people have fled the Sonoma and Napa valleys, as well as surrounding counties, as the fire is still racing across fields and freeways.
Fog Brings a Welcome Respite
But it looks as though the fire crews fighting deadly California blazes might have caught a break with a welcome cool fog.
Steve Crawford, operations chief for the California Department of Forestry and Fire Protection, said at a briefing for law enforcement and utility officials on Tuesday morning that a change in the weather could help firefighters.
"We need to jump on it and take advantage of this lull before any other wind jumps up," he said. "There's a lot of devastation out there, people running around who just lost everything. Keep that in mind. Maybe we're used to seeing fire and destruction but these people aren't."
California Governor Jerry Brown issued a state of emergency for Napa, Sonoma, and Yuba counties on Monday morning, mobilizing the California National Guard.
"This is really serious. It's moving fast. The heat, the lack of humidity, and the winds are all driving a very dangerous situation and making it worse," the governor said at a morning news conference. "It's not under control by any means. But we're on it in the best way we know how."
The cause of the fires remains under investigation.
Psychic Susan Z's Reading
I am a resident of California and only a short distance from all the fires. The air where I live from hundreds of miles away carry the smell of the devastating fire. After 5 years of drought, California is very well equipped to know how to break the path of the fires. If not for the infamous "Diablo Wind" rolling through in perfect sync with the wildfires, it would have been contained. The residents and vineyards will rebuild and begin again just as those in the hurricanes, floods and earthquakes we have been seeing. Things can be replaced, lives and memories cannot and that is why we send our needed healing and prayers.
---
Card One: Four of Cups (Inverted)

Feeling stuck in a situation and isolated. Pulled inverted, I believe this card shows the state of California pulling together with assistance from other resources to stop the wildfire before it does any further damage.

---

Card Two: Nine of Swords (Inverted)

Depression and feelings of sadness. Pulled inverted supports the overall energy of most Californians, you roll up your sleeves, help who you can, take the next step forward and begin to rebuild with a big sigh!

---

Card Three: Knight of Pentacles (Inverted)

An energy of solid and honest integrity and can be stubborn about accepting change and responsibility. I am going out on a limb here with this perception but I feel this card represents those responsible for the beginning of the fires. Not done intentionally but possibly out of a stupid move. We may never know for sure but there have been cases in the past where authorities have tracked down the person or persons responsible. Doesn't change the damage already done, just accountability.

---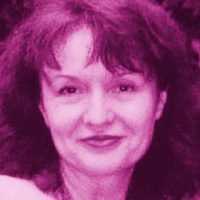 Susan Z Rich is an emotional addiction counselor, spiritual intuitive and holistic therapist. She counsels others to see life in a more positive way and teaches personal accountability for life choices. She is also the author of several children's books and Soul Windows…Secrets From The Divine.