Do Curses Really Exist?
Many years ago before I immersed myself into metaphysics, spirituality and using my psychic gifts, I went to a reader who I asked if I was ever going to get married again. Her answer to me was that the women in my family were generationally cursed when it came to relationships and I would never have a happy marriage or marry again.
Having a 'can-do' personality which has driven me since I was a child, my answer to her was…"I don't think so." But in truth, she was absolutely correct about the symptoms, just not the end game.
I come from four generations of women who had multiple marriages, abandoning their children, addiction, alcoholism and early deaths. I knew somewhere within me, she was speaking the truth. I took this information to my spiritual teacher at the time and she made me aware that family generational curses were real but everyone has the ability to break them.
Her definition of a curse was negative imprints left on the soul from lifetime to lifetime or a negative energetic imprint placed on you in this lifetime.
That is when I was told that my life journey was to clear the negativity from my family's lineage. My own spiritual path and changing the outcome of my relationship with my own daughter changed that negative generational karma. My granddaughter will never know what being abused, abandoned or unwanted will feel like. Four generations of a matriarchal curse was broken. How it started, who knows but I am sure it originated with guilt, judgement and self-hate.
The Kennedy Family Curse
In the public eye, there has always been the rumor in occult circles the Kennedy family was cursed by patriarch Joe Kennedy's actions in the early 1900's when he evicted a gypsy family while buying up property in New York City. Whether he was cursed or not, the tragedy that followed the family right up until the last male heir was dead, makes you question the validity of it.
Everything is energy and someone who is consumed with negative feelings for a person and knows how to focus that energy on you can disrupt your life flow towards mishaps, being unlucky or ill health. How that comes about is the belief it is possible, the sheer force of the negative energy coming at you, the lack of knowledge of how to protect yourself or how to get rid of the negative focus on you or your family.
The majority of people are skeptical when it comes to believing anything connected with black magic or curses.
The general attitude is: "If I don't believe in it, it cannot affect me". This is a mistaken attitude that could lead to a lot of damage. People usually start believing in the power of a curse much too late. Often after they have lost a business or their relationships have failed. Someone may even die as a result of a curse. A curse works whether you believe in it or not, just like affirmations do. You do not need to know that you have a curse for it to work against you.
The types of curses
How is a curse put on? Some people can affect your life through the power of their emotions like intense and excessive hate or jealousy. If someone concentrates on you constantly with bad intent, you are eventually going to feel it. But the usual way is by using a ritual against someone. Different people use different methods. Every country has its own types of witches, sangomas, shamans, masters of black magic etc. Fortunately there are many practicing white magic that can remove a curse very successfully by reversing it and sending it back where it came from.
On the other hand, not everything that happens to you is due to a curse. There are moments in life when things just go to hell simply because that's the way it is. We go through cycles in life. Life is a series of lessons, sometimes we are in a bad patch and we can only get out from it once we have learned the soul lesson. The best way to find out if you have a curse on you is to have a reading and the reader will be able to advise you. Do your research and find someone that is in the light, doesn't charge you a fortune or tell you that you must continue to come back repeatedly. Always pray for guidance and the right person will show up.
(READ: Really Crazy Beliefs From The Dark Ages)
Susan Z's Verdict
I used to be one of those people that scoffed at the thought of someone being able to manipulate my life with bad juju but through the years and experiencing the release of my own family's "curse", I have changed my stance. Where there is light, there is also darkness and being well informed and open minded can stop a whole lot of sorrow and the "I can't catch a break" life experience.
---
Considering getting a psychic reading? We have carefully screened and selected a range of gifted, compassionate psychic readers to provide clarity and new insights into your life. Online psychics available 24/7.
Originally posted Mar 20, 2018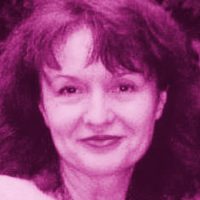 Susan Z Rich is an emotional addiction counselor, spiritual intuitive and holistic therapist. She counsels others to see life in a more positive way and teaches personal accountability for life choices. She is also the author of several children's books and Soul Windows…Secrets From The Divine.