Did Trump Fire FBI James Comey To Cover-up Russia Investigation?
Why did Trump fire FBI Director James Comey? A cover-up of Russia investigation is suspected. President Donald Trump made waves on Tuesday as the White House announced he had suddenly fired FBI Director James Comey, immediately sparking an intense flurry of reactions across the political world. Comey's termination is on the heels of the FBI clarifying inaccuracies in his dramatic testimony about giving over his investigation into Hillary Clinton's email scandal during her time as secretary of state. Trump said the recommendation came from Attorney General Jeff Sessions and White House officials reported that the revelation of Comey's inaccurate testimony was the final straw that drove Trump's decision. But as head of the FBI, Comey had also been tasked with leading the investigation into collusion between the Trump campaign and Russia and possible interference in the 2016 presidential election. Sparking speculation, especially among Democrats, the Trump administration sought to squash that investigation. The former Democratic vice presidential nominee, Virginia Sen. Tim Kaine, floated the idea in a series of tweets, saying the termination proved "how frightened the Administration is over Russia investigation," arguing that it was "part of a growing pattern by White House to cover-up the truth."
Senator Minority Leader Chuck Schumer quickly called for an independent investigator to take over the Russia probe. "This is part of a deeply troubling pattern from the Trump administration," the Democratic leader said in a press conference shortly after the announcement. "This does not seem to be a coincidence." Schumer added that "every American will rightly suspect the decision to fire FBI Director Comey was part of a cover-up," if the Justice Department does not assign a special prosecutor. Sen. Elizabeth Warren of Massachusetts tweeted in response, echoing Schumer's calls for a special prosecutor. "Does anyone seriously believe Donald Trump fired the top person investigating his ties to Russia because he was unfair to Hillary?" Democrats took a particularly critical tone of the decision, but reactions did not fall exclusively along party lines. While some Republicans defended the move, noting that Comey's behavior had been called into question before, others questioned the decision. "I have long called for a special congressional committee to investigate Russia's interference in the 2016 election," Sen. John McCain said of the move. "The president's decision to remove the FBI director only confirms the need and the urgency for such a committee."
Footnote: To add insult to injury for former FBI Director James Comey, he thought Trump's firing was a prank. He saw the announcement on TV and laughed thinking it was a joke being played by the networks. His staff had to usher him to a side office to tell him he was indeed fired. Bummer!
Will the Firing of FBI Director Escalate the Russia Investigation?
Susan Z's Conclusion:
Most assuredly. Trump has now played his hand to expose a vulnerability that he is truly hiding something.
Queen of Pentacles:
This card represents a woman that status is everything but also has a strong desire to be of service. I feel this was either Ivanka or Kellyanne Conway's advice to get rid of Comey, as he listens to both.
The Star:
This card is about everything turning out OK in the end. Depending on which side of the fence you sit on, it could mean Trump believing he will get his way without much repercussion or on the other side of the fence, the ammunition to begin the investigation of his Russian ties and bring about impeachment.
Justice:
This card is about legal issues arising and forcing to be honest with yourself. I feel this card was drawn to show the negative domino effect of this political firing will have for the Trump administration.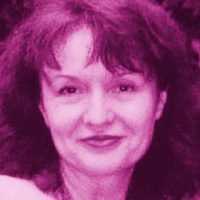 Susan Z Rich is an emotional addiction counselor, spiritual intuitive and holistic therapist. She counsels others to see life in a more positive way and teaches personal accountability for life choices. She is also the author of several children's books and Soul Windows…Secrets From The Divine.