February Love Tarotscope
February is the month of love! Whether you're having a sweet Valentine's or you are going to enjoy the day on your own, don't lose sight of your monthly love Tarostcope! Just search your sun sign in the list and get your forecast!
Aries – Page Of Pentacles
It's probably hard for an Aries to follow the advice provided by The Page Of Pentacles, but this is not a month to run! Think your relationship decisions through before doing anything that is difficult to reverse. The relationships that are beginning may show more long term potential than what you initially thought!
Taurus – Eight Of Cups
The Eight Of Cups suggests that it is time to let go of relationships that are stuck, toxic or unfulfilling regardless of how much you have already invested. Are you feeling guilty for something regarding your relationship? It is time to let go of the past so you can fully focus on the present. Those going through a break-up will start feeling better.
Gemini – The Hanged Man
February can be a bit of a boring month for the Gemini. However, it is a good month to analyze your relationship and to prepare some adventure with your partner. Whether you're in a relationship or in the hunt, change your strategy and try out something new that makes you excited about love again.
Cancer – Nine Of Wands
The Nine Of Wands speaks of a bit of a rough time this February. You may have to navigate a complicated moment with your partner and it will look like the relationship is taking much of an effort, however, crisis will bring light and help you both resolve issues that were hidden.
Leo – The Moon
The Moon foretells a time where secret relationships are blooming and affairs and short-lived romances can get quite intense during this month. However, not everything that shines is actual gold, so take it easy when it comes to getting too deeply involved in this sort of situations. Work on honesty.
Story continues below…
Considering getting a tarot card reading? We have carefully screened and selected a range of gifted, compassionate tarot readers to provide clarity and new insights into your life. Online readers available 24/7.
Virgo – Eight Of Swords
It is possible that you feel trapped in your romantic situations. Those seeking love may feel a little bit frustrated this month and those in relationships are likely to experience external trouble that makes it a bit hard to spend quality time with their loved ones or in their relationships.
Libra – Three Of Swords
There may be some sort of discovery regarding your romantic situation that brings disappointment. However, this pain will be short-lived and will actually clear the path from those things that you no longer needs so you can focus on what truly matters and be a step closer to the love-life you want.
Scorpio – King Of Pentacles
The King Of Pentacles is a very positive card that speaks about stability and security in the emotional area. Relationships will get stronger for the Scorpios. If you have been considering buying a new home, going on a trip or doing something with your partner that involves a large spending, it's the right time for it!
Sagittarius – Seven Of Pentacles
The single Sagittarius will be thriving this month amongst plenty of options. It is a good time to update your profile on Tinder or Meetic and jump into the dating pool! Those in relationships may experience some doubts, although it is wise to wait until you have a solid idea before making decisions.
Capricorn – Seven Of Swords
Be wary of shady behaviours and trust your instincts this month! If you are suspicious about your new crush's intentions or about some weird behaviour, pay attention to the red flags. The same applies if you start noticing that Prince Charming is doing things that seem out of character.
Aquarius – The Star
It is a wonderful moment for the Aquarians and they will be particularly attractive and alluring this month, so take advantage of this time to seduce and get to know new romantic prospects. Those in relationships will experience a period of harmony and joy and broken-hearts will begin to heal.
Pisces – Ten Of Pentacles
The Ten Of Pentacles indicates that it is the perfect time to spend more date at home with your partner and do things that help you get closer together in a cozier environment. For new relationships, leave aside the over the top dates and focus on making the time together special and truly memorable.
Considering getting a tarot card reading? We have carefully screened and selected a range of gifted, compassionate tarot readers to provide clarity and new insights into your life. Online readers available 24/7.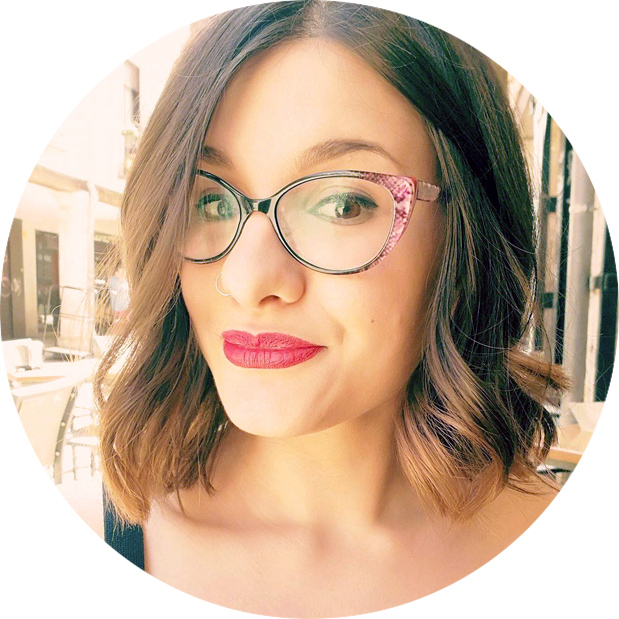 Psychic Sibyl is a Tarot and Lenormand reader and mentor with vast experience in the Occult. Her calling is to guide others through the most turbulent times in life as well as provide answers and most importantly, raise questions. For a psychic reading from Sibyl visit her profile page.