Choose Your Tarot Card
Here is your interactive tarot reading for today. Look at the image above and relax, focus on the first card that draws you in and that card will connect with your personal energy.
Ready?
Once you have picked your card, you can scroll down to see it revealed then read the information for today that carries your journey with it.
*
*
*
*
*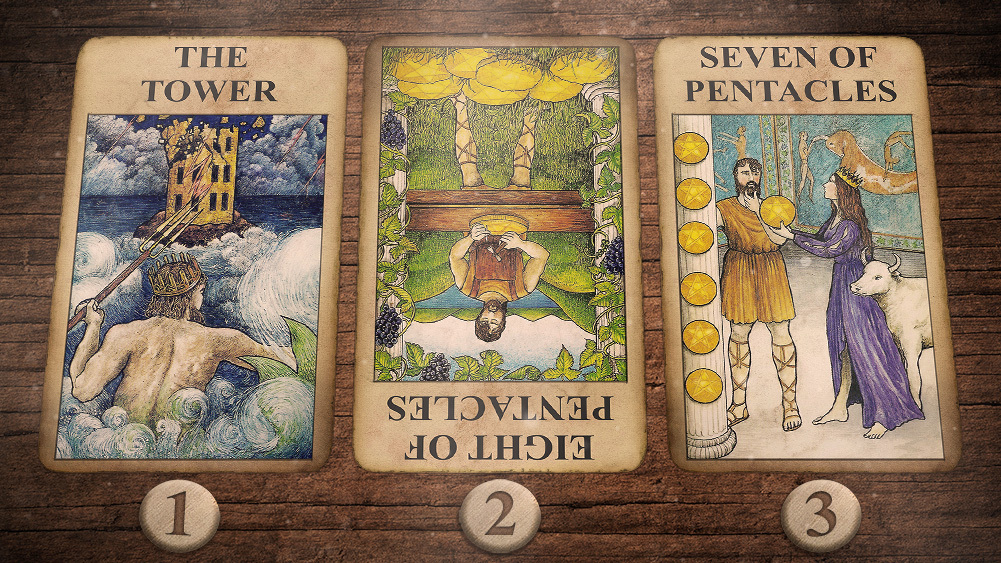 Story continues below…
Considering getting a tarot card reading? We have carefully screened and selected a range of gifted, compassionate tarot readers to provide clarity and new insights into your life. Online readers available 24/7.
Tarot Card Draw #1: The Tower
Of the 78 cards in a typical Tarot deck, many persons with a good familiarity of the Tarot consider The Tower the worst to get in a reading. Personally, I see it quite the opposite, but I will get to that in a bit. All-too-often, The Tower speaks of some tragic, deeply traumatic events. Among them could be the death of a loved one, domestic abuse, violent assault or rape. The Tower could signify extremely negative life events such as divorce, miscarriage or stillbirth. It can warn of child abuse, major car accident, sudden loss of a job, overdose. All of these are just to name a few of the very negative indicators behind The Tower. Quite often the chaotic and destructive events heralded by The Tower are sudden and unavoidable. This card may serve as a warning to take extra precautions regarding your safety and/or start acting in a much more responsible manner. If you are one to take chances, especially a gambler, then be warned that a major loss is on the horizon. As I wrote in the beginning, I do not often see The Tower as being so terribly negative because I always look for the positive in even the most negative of situations. Quite frequently, any horrid life event or conditions one must endure as The Tower warns, something good always comes out of it in the end. It may take a while and things may be really, really ugly for some time, but keep in mind that it is always darkest before the dawn.
Tarot Card Draw #2: Eight of Pentacles, reversed
When the reversed Eight of Pentacles turns up for you in a brief reading or daily draw, it quite often indicates that you are very distracted and possibly neglecting something or (more importantly) someone rather significant. It also speaks of skewed priorities and avoidance. It is now time to take a couple of steps back, look around and thoroughly and objectively reassess your priorities and some of the actions you have been taking. Serious changes are called for, or at least a reorganization of your priorities and goals. This card also warns of waste and unnecessary repetition as well as a boring or overly repetitive job that needs to be changed or at least shaken up a bit. Boredom leads to frustration which leads to mistakes, and in some instances misplaced anger or resentment. The reversed card will serve as confirmation that it's time to take action and bring about some positive, more challenging changes in your life as well as to quite simply get your priorities in order. You may unknowingly be acting in a careless or selfish manner. In your work, it is highly probable that you are not living up to your skills and have been producing less-than-desirable results. Another thing often signaled through this card is a bad or overly negative reputation. This is especially concerning when it comes to professional matters as it will undoubtedly affect your livelihood.
Tarot Card Draw #3: Seven of Pentacles
On the Seven of Pentacles, we see goods being traded for money which can often indicate your hard work and efforts will soon pay off and you will be reaping the rewards of your figurative or literal harvest shortly. Whatever you have been working so hard toward will be coming to fruition in the very near future. The Seven of Pentacles falling upright in any spread is always a wonderful card to receive. It is an omen of success as well as attaining goals and ambitions. Now is the time to visualize and manifest the things and/or situations you most desire. Zero in on what you want and do what needs to be done to make it happen. This card can also indicate being at a crossroads and struggling with which direction to take so it is time to step back and do some reassessing of your situation and in some cases your life overall. As with most all cards either upright or reversed, there is at least a minor concern associated with this card. It may come up if you have been stalling on a project or financial decision. Stop dragging your feet and make a decision then stand by it.
Considering getting a tarot card reading? We have carefully screened and selected a range of gifted, compassionate tarot readers to provide clarity and new insights into your life. Online readers available 24/7.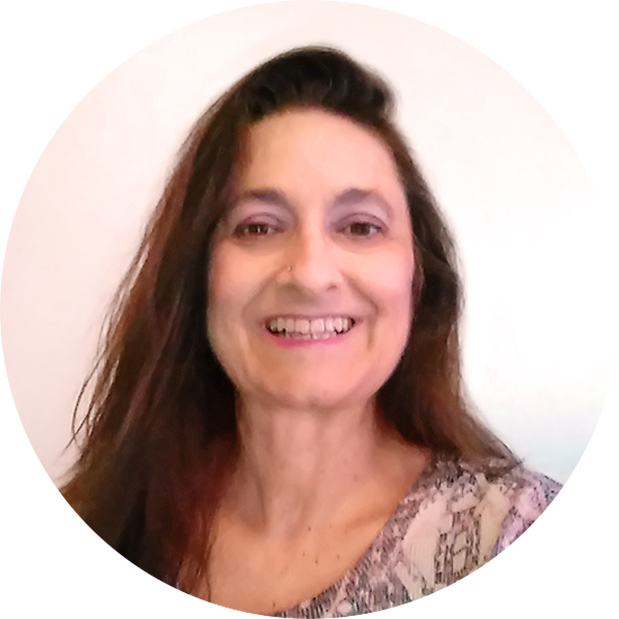 Having attained Master Level at Mediumship, Tarot, Energy Work and general Psychic Readings, Tamara (Tami) has a great many years' experience as a Spiritual Counselor, Psychic, Tarot Reader and Medium also. She is highly skilled at Numerology, Auras, Past Lives and Chakras and can help you determine your own psychic abilities; she is remarkably adept at simple questions as well as those most in-depth. As an award-winning writer with more than 45 years' experience, Tamara (Tami) has provided original works to 7thsense on various subjects and writes the Daily Tarot Draw.