Choose Your Tarot Card
Here is your interactive tarot reading for today. Look at the image above and relax, focus on the first card that draws you in and that card will connect with your personal energy.
Ready?
Once you have picked your card, you can scroll down to see it revealed then read the information for today that carries your journey with it.
*
*
*
*
*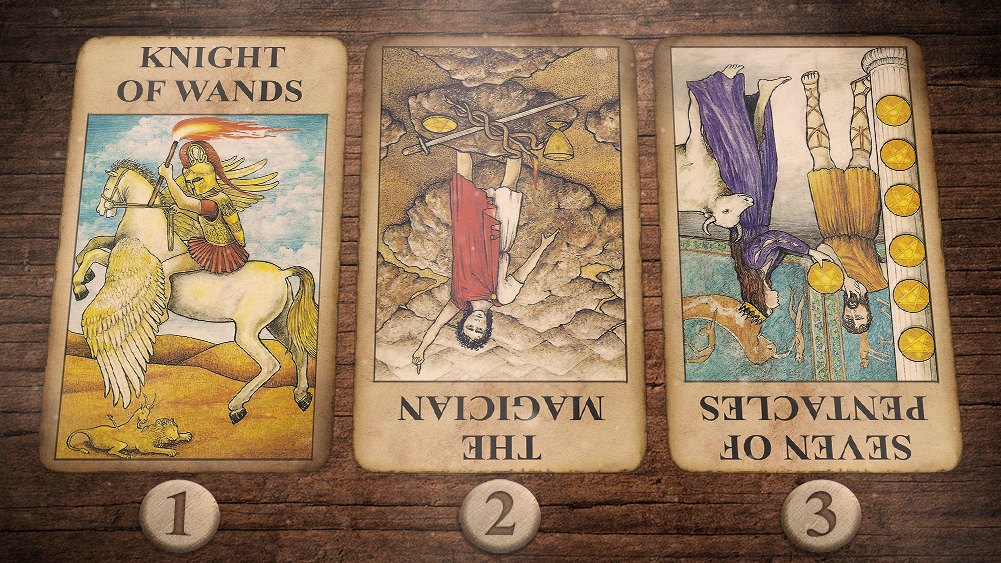 Story continues below…
Considering getting a tarot card reading? We have carefully screened and selected a range of gifted, compassionate tarot readers to provide clarity and new insights into your life. Online readers available 24/7.
Tarot Card Draw #1: Knight of Wands
The Knight of Wands speaks of hope, positivity and taking action after careful planning. On the face, we see a warrior riding into battle high upon a winged steed as if he is ready to take flight. This is indicative of your plans taking flight after the groundwork has been fully lain. Success is at hand and this card turning up in a daily draw when you have been questioning a decision indicates that things will ultimately turn out much better than you may be expecting. Be confident and enthusiastic when this card falls upright for you. It should energize you and motivate you to move forward headfirst into any challenging situation without fear. There is a warning behind the Knight of Wands, though, and that is to thoroughly weigh the pros and cons before making a big decision and to fully lay out your plans and do your due diligence before taking action on any major projects. If you have been considering a major geographical change, especially changing your country of residence, this card will come up telling you the time is nigh. This card speaks of adventure and excitement. It is time to relax and have fun but be careful about taking needless chances. Lastly, the Knight of Wands will sometimes come up urging you to finish what you start.
Tarot Card Draw #2: The Magician, reversed
The Magician tarot card is much like life in that it can sometimes represent magic as being slight of hand. When it comes up reversed for you in a daily draw, it urges you to proceed with caution, especially when dealing with someone of questionable character. One of the other things The Magician, reversed, urges you to be on the lookout for is opportunity. This card indicates hidden opportunity and unexplored options available to you. It urges you to have confidence in yourself and your abilities, knowledge and skills. Stop comparing yourself to others and know that you deserve what is due you and that you are capable of so much more than you give yourself credit. If there is a particular job you desire but feel you are underqualified, put in for it anyway. You stand to lose nothing by at least trying and may be very pleasantly surprised. If you have been considering asking out your cute neighbor but fear you do not measure up, take a chance anyway and put yourself out there. Again, you have nothing to lose. Maybe they will accept, maybe they will not, but at least you tried. Reversed, The Magician also may turn up for your daily draw to warn against someone in your energies who does not have your best interests in mind. This would be someone looking to use you or take advantage of you in some way. This card serves as a warning about greedy and/or deceitful people around you.
Tarot Card Draw #3: Seven of Pentacles, reversed
At some point in each person's life they must face some form and degree of adversity. There are often times that no matter how hard we try or how focused and determine we may be, things simply do not work out. But then for other people, things seem to come so easily. One of the main indicators of the reversed Seven of Pentacles is just that: how things easily come to others despite our own best efforts. But things are not always as they seem. It is never good to hold yourself up in comparison to others as you cannot truly know what adversity that person has had to endure and overcome. The Seven of Pentacles, reversed, will come up in your daily draw to help keep you in check in that regard. Other indicators of this card are expending tremendous effort in exchange for little reward as well as being a workaholic or overdoing things, taking on more than you can handle. The reversed Seven of Pentacles can also signify a sudden change of plans, setbacks, lack of progress or patience as well as delays. While many of those things may be out of your control, this card in reverse also speaks on situations that are well within your control such as laziness, procrastination and a lack of effort or direction. But one of the most important purposes of this card falling in your daily draw is to spur you on to finish what you started.
Considering getting a tarot card reading? We have carefully screened and selected a range of gifted, compassionate tarot readers to provide clarity and new insights into your life. Online readers available 24/7.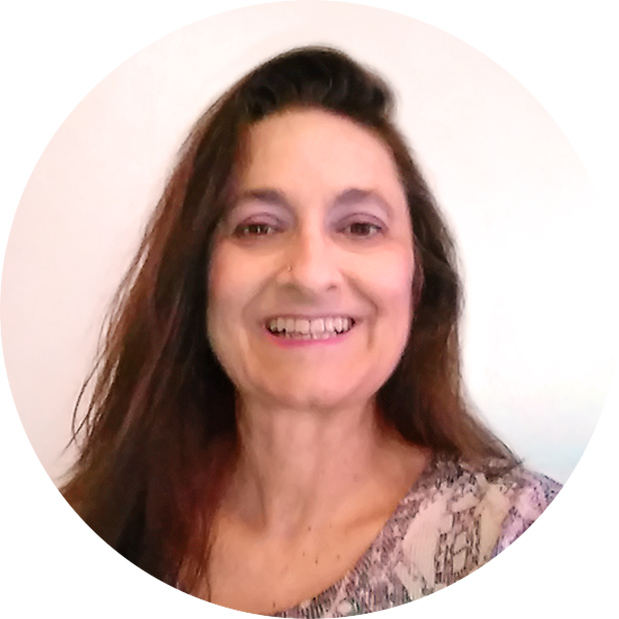 Tamara is an award-winning writer with over 35 years experience as a Spiritual Life Coach, Psychic, Tarot Reader and Medium. She has worked with individuals all over the world through a myriad of life issues ranging from relationship and marriage counseling to dealing with grief and loss, as well as a whole host in between. She appears as a guest speaker on numerous podcasts and radio shows.