Why Hooters "Breasturants" Are Closing Locations And Changing Its Strategy
Apparently, the age of the "boob in your face" is out! No pun intended. Lol! It seems that millennials have a totally different approach to what is sexy and interesting than their parents did. There seems to be a real loss of interest in the breast and cleavage altogether in the age group of 18 to 24. Considering that most women in that age group now are wearing hardly anything at all that isn't completely see through, the breast has definitely been over exposed to the age group that Hooters caters to. How did they come to these conclusions, well they did visitor comparison rankings from a pornographic analysis site called Porhub. It seems the only ones interested in boobs now are in the age bracket of 55 to 64. Could be they still remember how much hard work you had to put into getting a boob free from a bra, so it is still considered a prize. Lol!
Hooters is now 30 years old and starting to show its age. They have made the decision to close locations and change its strategy. "At the moment, larger breasts are out though I'm sure they'll come back," Sarah Pedersen, professor of communications and media at Robert Gordon University told Playboy. "We tend to react to what went before." For "breastaurants" like Hooters and Twin Peaks, a loss of interest in breasts is definitely bad for business. Part of Hooters' struggles are also tied to the sales slump that is hitting most sit down casual dining chains. People would rather "take out" or have delivered a meal to their home now.
In light of the decline of breasts' impact in America, it comes as no surprise that Hooters has been emphasizing catering and has opened up a fast casual location with fully clothed waiters, both women and men. The reason of course, porn habits may change but everyone still loves chicken wings, regardless of your age or cleavage. Hooters is now about to do the unthinkable: It's going to mess around with its iconic uniforms — and let its social media-adoring public have a say in the new uniforms. It's also going to redesign its 420 restaurants in 28 countries to look brighter, It's even turning its menu upside down. No more frozen chicken wings and burgers: all fresh. And, for the first time in Hooters history, it's starting to serve entrée salads. "Our goal isn't just to survive middle age, it's to prosper," says Terry Marks, who was recruited by a headhunter about a year ago to fix Hooters. "That requires doing the basics right." That means better food and cleaner, jazzier-looking stores.
Susan Z's Conclusion:
It is no surprise that Hooters needs to catch up with millennials as they are the group that is eating out the most. As for breasts not being the focal point of sexuality anymore, just look at any young music, reality or movie star on the red carpet. Not much there that is hidden so I would say over exposure in this generation could be a big factor why boobs being pushed up and falling out is not a big deal anymore. Meah!
Six of Pentacles: Inverted (Upside Down)
Sharing of love and gifts in a relationship. Since pulled inverted, it shows that what is being offered must be changed for the relationship to continue.
Nine of Wands:
Working through difficult times. Card is self-explanatory. Hooters will have a long uphill struggle to compete with other wing restaurants since having your wings served with big boobs has been their calling card for 30 years.
Nine of Pentacles:
Enjoying success of hard labors. Pulling this card does show they will reinvent themselves and not go under. As was stated…everyone loves chicken wings!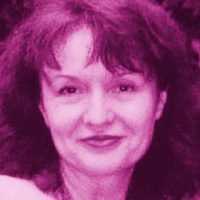 Susan Z Rich is an emotional addiction counselor, spiritual intuitive and holistic therapist. She counsels others to see life in a more positive way and teaches personal accountability for life choices. She is also the author of several children's books and Soul Windows…Secrets From The Divine.