How To Stop Relationship Mind Games
The first thing we need to understand about relationship mind games is what they are? Plain and simple they are control issues of one person over another in a relationship. The foundation of those games is usually the 'blame game'. Not taking accountability for their own bad behavior and pointing the finger at someone else (usually their partner) and turning the tables for it to appear as though YOU made them the way they are or made them do what they did to you. Whenever people come into our lives, they have come in for a reason, to show us something about ourselves that we have not been able to see.
When a partner does not get what they want in a relationship and do not have the tools to accept that you cannot always be right and you cannot always get what you want and you cannot always make people do what you want them to do or be what you want them to be, you have a person who will play mind games. Instead, usually by watching the game played when they were young, they have learned to play mind games or go on power trips in the service of their ego's agenda. People stuck in this outmoded and inefficient style of communication can be frustrating as a partner and sometimes terrifying destructive at worst. We get caught up in thinking we have to play these mind games in order to defend you being you but it only leads to deeper confusion and conflict about who you are and what your role is in the relationship. The best way to handle people like this is to be honest and truthful with yourself about how you feel being treated in this manner and then be clear and honest with them.
Story continues below…
Considering getting a psychic reading? We have carefully screened and selected a range of gifted, compassionate psychic readers to provide clarity and new insights into your life. Online psychics available 24/7.
Reacting to the situation by getting upset will only entrench you more deeply in this undesirable relationship behavior. Only by disengaging, becoming still, and going within can you begin to see what has hooked you into the mind game mess in the first place. Once aware, you will find your own unprocessed emotions that have laid dormant for years and finally address that you are being emotionally manipulated. You can find many ways to feel more peaceful and not engage by tools of meditation, affirmation tracks, therapy, prayer, journaling, and just plain being honest with yourself about how you feel being treated in a disrespectful manner in your relationship. The more you are able to do this, the less you will be bothered by the other person's drama and the more you will be free to respond in a new grounded way. In your new awareness, the mind game manipulation game will become so apparent to you that you will untangle yourself from and slowly break free.
Here are some of the signs that you can quickly recognize you are being controlled and manipulated.
Your partner knows the buttons to push to get control of the situation quickly. Write down what you know your 'HOT' buttons are and when your partner goes there, take a deep breath, walk away for a few minutes and then if you cannot engage in a conversation without anger, walk completely away. You don't have to win anything.
Learn to ignore and find your sense of humor in watching a spoiled child having a temper tantrum and trying to get their way as a grown-up adult.
If you have the same controlling argument again and again, plan ahead on what you are going to do to avoid getting sucked into the drama.
Learn the 'red flag' catch sayings that trap you everytime:
"If it weren't for you."
"Now I've got you, you SOB."
"Go on ahead, make me the bad guy again."
"See what you made me do."
"You are a cold, frigid, sexless woman and any other woman would be glad to have me."
"I'll see you in court."
"If you loved me, you should have known."
Susan Z's Verdict
Of course, these are general situations, but I am sure that you have heard those statements at least once. Once you stop playing the game of mind control dramas, then it is no fun for them anymore. I of course, am not speaking of dangerous, violent physical situations. Then it is time to get out, no matter what mind game they are playing. I speak from experience, as I was married to a mind player and it took me a long time to figure out I was being manipulated for him to get what he wanted. Once I did, I took my control back.
---
Considering getting a psychic reading? We have carefully screened and selected a range of gifted, compassionate psychic readers to provide clarity and new insights into your life. Online psychics available 24/7.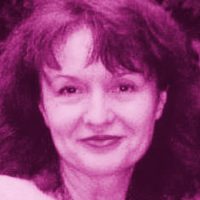 Susan Z Rich is an emotional addiction counselor, spiritual intuitive and holistic therapist. She counsels others to see life in a more positive way and teaches personal accountability for life choices. She is also the author of several children's books and Soul Windows…Secrets From The Divine.