Interactive Love Reading
May is already here and spring is in its full splendor! I hope that you all are truly enjoying the weather and a blossoming love-life! This is your Interactive Reading for the week of May 6th!
If you don't have experience with interactive readings, let me explain real quick how it works!
All that you have to do is take a deep breath, focus on your situation, and choose one of the three cards on the image above to get your love forecast. Ready?
If you have set your eyes on a card already, the next step is discovering the message behind it! Scroll down to see the cards revealed!
*
*
*
*
*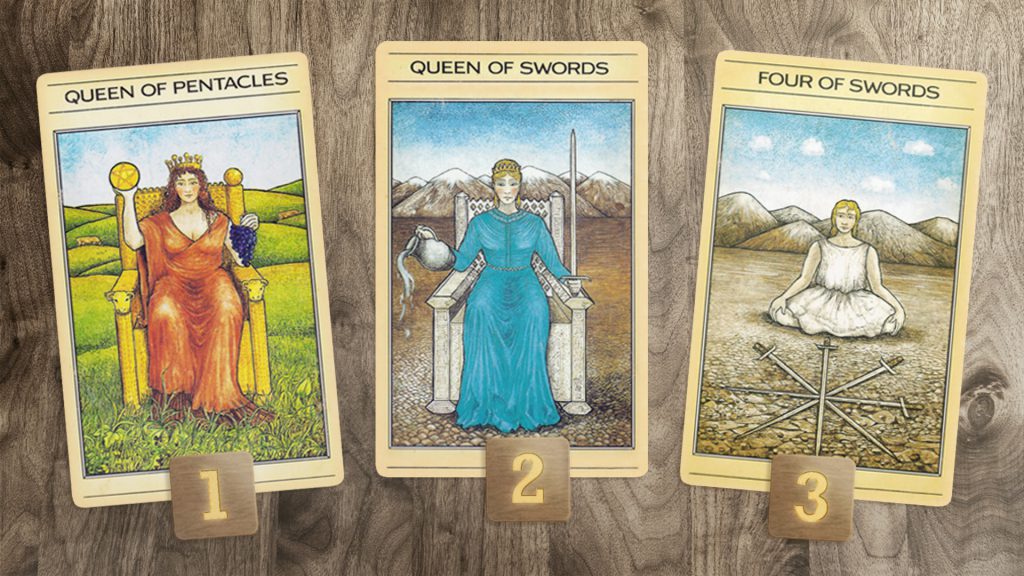 If you chose number one, your card is The Queen Of Pentacles…
The Queen Of Pentacles is bringing the quiet energy of the earth into the reading. If you are single, this card is calling you to take things easy and take your time when looking for a partner. You may receive a proposition for a date this week, but don't mind being selective and saying no if you are not actually interested. If you are in a situationship, it is a week to stand up for yourself and try to make things go your way. Extend an invitation for a date on your terms and show some initiative. The result is likely to surprise you.
If you are in a relationship, it is a great time to actively work in improving your relationship. Have a conversation with your partner about your levels of satisfaction with the relationship and the things that could each of you even happier and put the into practice to see tangible improvement in your partnership. If you're going through a break-up, your ex is likely to come for advice or emotional shelter, don't be afraid to draw a line for your own sake.
Story continues below…
Considering getting a tarot card reading? We have carefully screened and selected a range of gifted, compassionate tarot readers to provide clarity and new insights into your life. Online readers available 24/7.
If you chose number two, your card is The Queen Of Swords…
It's a week of Queens! The Queen Of Swords is the depiction of the anti-drama and brings a very powerful energy of clarity into the question. If you are single, it's time to be honest with your prospects. If you have gone on a couple of dates and you're not feeling it, it's time to be clear. As well, it is a good moment to say something to your crush and do what you can to get things started. If you are in a situationship, The Queen Of Swords is inviting you to find the truth about the situation and have an honest conversation about where is this going. Regardless of the outcome, you will be set free from doubt.
If you are in a relationship, it's time to focus on communication. Say what has been bugging you – always in a constructive way and offering solutions to the issue. – It will most likely take a turn for the better. If you are going through a break-up, it is time to accept and heal. Get it out of your chest with your friends and seek support for this difficult time.
If you chose number three, your cards is The Four Of Swords…
The Four Of Swords says it's time to take a break! Perhaps it's a good moment to uninstall Tinder and POF and take your chances without actively trying. Disconnecting from the active search of love will result in a refreshing experience. Complicated relationships aren't likely to move this week, and communication is as well likely to stop. Don't let anxiety get to you and do what you can to put your mind to rest on the subject.
If you are in a relationship, it's a good moment for Netflix and chill. Spend time indoors with your partner enjoying cozy activities together and appreciating the joys of a routine built together. It is not a week for extraordinary dates or surprises, but the calm can be very satisfying. If you are going through a break-up, any attempt to talk to your ex will most likely be unfruitful. If need be, delete their number or block them so you can provide yourself the space that you need.
Did you enjoy your weekly Interactive Reading and want more? I'm available for an in-depth reading at the 7th Sense Psychics section and I will be more than glad to work with you! Have a wonderful day!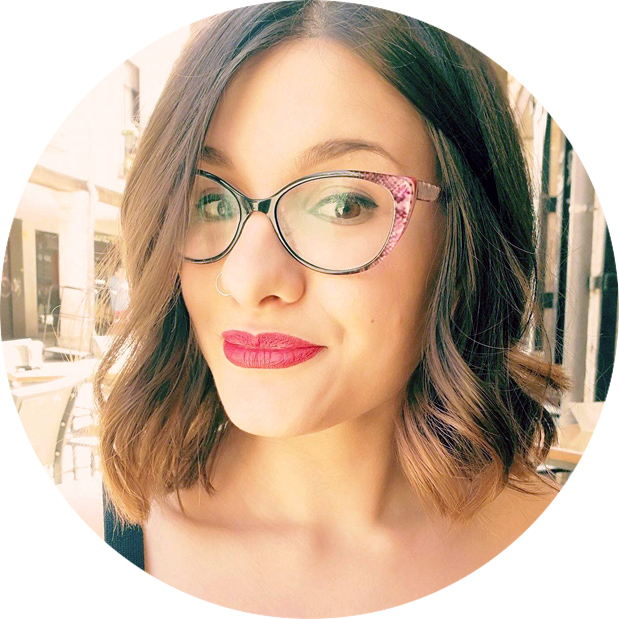 Psychic Sibyl is a Tarot and Lenormand reader and mentor with vast experience in the Occult. Her calling is to guide others through the most turbulent times in life as well as provide answers and most importantly, raise questions. For a psychic reading from Sibyl visit her profile page.