Interactive Tarot Reading
Welcome to your Interactive Tarot Reading of the week! I hope you're having a happy June and happy birthday to any Geminis around this time! Ready for your weekly taroscope? Let's do this!
If you don't have experience with interactive readings, let me explain real quick how it works!
All that you have to do is take a deep breath, focus on your situation, and choose one of the three cards on the image above to get your love forecast. Ready?
If you have set your eyes on a card already, the next step is discovering the message behind it! Scroll down to see the cards revealed!
*
*
*
*
*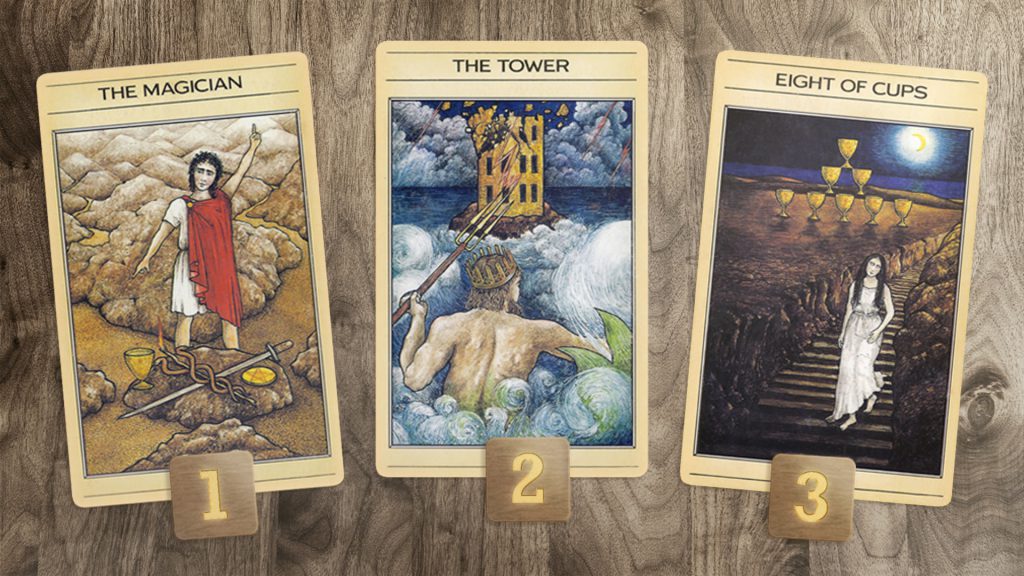 If you chose number one, your card is The Magician…
If you are single, The Magician suggests that it may be time to upgrade your seduction game and be a bit bolder! Seduction usually involves a bit of manipulation, and as long as you're respecting people's boundaries, there's nothing wrong in trying to get yourself a date! If you are in a complicated relationship, you will see a certain progress this week, but do not get overly excited, for the most likely reason for this moment of closeness with your romantic interest is that it comes in handy for them and doesn't suppose much of an effort.
If you are already in a relationship, The Magician is calling you to find joy in the things that you consider normal and try to bring back appreciation for the time you get to spend with your partner even if it is not in the most exciting activities! If you are going through a break-up, The Magician suggests that things can be worked through, though it may take a while for your ex-partner to be open to it.
Story continues below…
Considering getting a tarot card reading? We have carefully screened and selected a range of gifted, compassionate tarot readers to provide clarity and new insights into your life. Online readers available 24/7.
If you chose number two, your card is The Tower…
This can be a difficult week for those who are single, for you could be facing some rejection this week, however, it is a golden opportunity to embrace it and gain confidence in your moves! After all, if you put yourself in a situation in which you might be rejected, you will have a chance to learn how it is not the end of the world and it will make you more confident for new attempts in the future! If you are in a complicated relationship, The Tower speaks of a breakthrough in your situation that will allow you to know what things are really about.
If you are in a partnership, it's time to explore your relationship a bit and think about what is standing in the way of making your relationship progress, so you can remove any obstacle and continue your path towards a common future. If you are going through a break-up, the decision is most likely final.
If you chose number three, your card is The Eight Of Cups…
If you are single, The Eight Of Cups is calling you to break any ties with your past that might be holding you back and preventing you from meeting someone special! Those in a complicated relationship could be going through a difficult time this week, for their love interest will withdraw their attention and decisions will have to be made. If your romantic relationship has been on a stalemate for a while, it's time to start considering that your happiness may be awaiting somewhere else.
Those in a romantic relationship need to let go of wrongs from the past in order to fully embrace the relationship, as well, if your relationship hasn't been the same for quite a while and you're only staying for what it used to be, it may be time to consider whether this is something that you want to continue doing. If you are going through a break-up, the week will not be particularly easy, but you can be sure that this separation is for the better.
Did you enjoy your weekly Interactive Reading and want more? I'm available for an in-depth reading at the 7th Sense Psychics section and I will be more than glad to work with you! Have a wonderful day!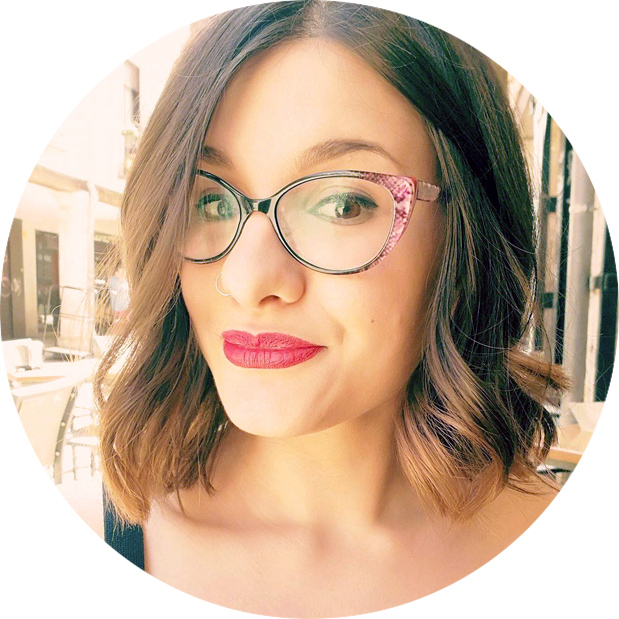 Psychic Sibyl is a Tarot and Lenormand reader and mentor with vast experience in the Occult. Her calling is to guide others through the most turbulent times in life as well as provide answers and most importantly, raise questions. For a psychic reading from Sibyl visit her profile page.