Knowing When It's Time To Move In Together
When you have been seeing someone on a regular basis and it is showing all the signs this might just be "the one", in today's norm rules of courting, the subject comes up of moving in together. That big step in a relationship alone carries all the earmarks of major commitment and an announcement to family and friends that you are very, very serious. It is also an extremely big commitment, almost as big as setting the wedding date.
So how do you know when you have reached that point in your relationship where both of you are ready to take it to the next level? Well, before the decision is made; one has to ask, bring the subject up and both parties have to agree they are at the same place at the same time. Once those major steps are confirmed, then before you start packing your U-Haul boxes, here are some guidelines to think about if your relationship is REALLY ready for that next big move.
Story continues below…
Considering getting a psychic reading? We have carefully screened and selected a range of gifted, compassionate psychic readers to provide clarity and new insights into your life. Online psychics available 24/7.
You are both completely and utterly besotted with each other and do not want to be apart from each other. That energy starts the motion but the reality is you will now be confined to the same place without a break. You are going to see each other at your best and worst at the end of long, cranky, stressful or "I have a terrible cold" days. If that still appeals to you, go for it.
You are pretty much spending most nights together, either at your place or theirs. If you are already sharing a key to each other's homes, the transition to cohabitation will seem natural. You have by now experienced morning breath, bed head and understand each other's patterns, knowing he leaves his socks on the floor, hogs the covers and you do not put the toothpaste cap back on.
You both are very clear that you want the same things from the relationship. If he has made the statement that he is not interested in marriage and you are, you want kids and he doesn't, then best consider the move a trial arrangement and not a permanent situation. But then again, why bother if you both are not on the same page.
You love each other's kids and dogs and can see the two units coming together seamlessly.
You have had fights and realize you have the ability, knowhow and respect to have figured out how to work it out. If you haven't had those couple of fights, hold off for a little while longer. Living in close quarters and having your first fight with nowhere to escape can sometimes bring about a definite for a relationship.
You have talked about your finances and are in agreement on how the expenses will be split, will both names be on the lease, joint bank accounts or one partner has agreed to take on all costs and has made it very clear, nothing is expected of you. If that has not been clearly talked about, don't make any movement forward of a shared abode until it has.
Share your needs and expectations about YOUR space within someone else's space. In other words, how much closet space do you expect, does the toilet seat left up drive you crazy or that you are late night crumbs in bed maker. Living together is quite different that just sharing the same space.
Make sure you take a vacation together before you make a decision to move in. Why? Practice run, you will have to make joint financial decisions, deal with unforeseen changes of plans, stress or being hung over. If you still adore each other afterwards, then move forward with solidifying your changes of address.
Be sure you are really ready to give up your independence. Lots of adjustments to your personal space will be made. You will now have someone that you are accountable to for your time and whereabouts. Are you comfortable with that?
Be honest with yourself and your partner if you believe that moving in a prelude to engagement and then marriage. If there is any gap or assumption to that belief that has not been addressed, it can lead to an unwanted upheaval in your life with a disappointing end game.
(READ: Men and Women – Who Can Communicate Best?)
Susan Z's Verdict
Moving in together is an exciting time in a relationship. It is what my grandmother called "playing house" but also in the same breath, came a warning of not "giving out the cookies until the cookie jar is paid for." Hey, what can I say, she was from another generation who frowned upon cohabitating before marriage. It is pretty much an acceptable step to marriage now but those old fashion words of caution still hold a lot of punch. Be honest with yourself that both you and your partner are on the same page when co-habiting is the agenda.
---
Considering getting a psychic reading? We have carefully screened and selected a range of gifted, compassionate psychic readers to provide clarity and new insights into your life. Online psychics available 24/7.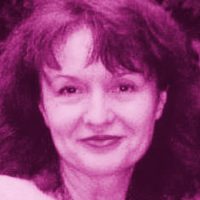 Susan Z Rich is an emotional addiction counselor, spiritual intuitive and holistic therapist. She counsels others to see life in a more positive way and teaches personal accountability for life choices. She is also the author of several children's books and Soul Windows…Secrets From The Divine.