20-Year-Old Kylie Jenner Is Reportedly Pregnant
Well, when you have done it all…Instagram sensation, lipstick mogul and had your life captured in the KUWTK reality show since you were 10, what else is left.  HAVE A BABY!  All kidding aside, congratulations to the expectant mother Kylie Jenner and father, Travis Scott.  Who by the way, she has only been dating for 5 months.  Since marriage usually doesn't come into play with young rappers she is so fond of dating, a baby she can make happen pretty much on her own after a little up close and personal time.  Since the announcement is coinciding with the 10the anniversary show special of the Kardashian's reality show (come on, I know you want to say it!) did Kris Jenner possibly plan this event too! Lol!
A source told People the 20-year-old reality star and business mogul is due in February and having a little girl.  Thank God!  Men don't seem to fare too well in that dominant all women family.  "They started telling friends a few weeks ago," says the source. "The family has known for quite some time. She is really excited and so is Travis!"  Another source close to the family said: "It is an unexpected but completely amazing turn of events that she could not be more excited or thrilled about." "Everyone is overjoyed for her. This is the happiest she's ever been."  Another insider says Scott began telling friends about the pregnancy in July. "He was so excited he couldn't keep it in," says the insider. "He's been so affectionate and protective of Kylie since they found out. He can't wait to be a dad."
The insider added that Jenner was worried people would find out she was pregnant before she was ready to share the news, so she "started posting old photos of herself on social media" that flaunted her flat stomach.  "Kylie was really surprised but is so happy," says the insider. "She wants to be a mom."  Jenner has been dating 25-year-old rapper Travis Scott since April after splitting from her on-again, off-again boyfriend Tyga.
"Kylie broke up with Tyga partly because she felt too young to get serious," says the insider, who adds there are "no plans" currently for Jenner and Travis to wed. "Now she's having a baby with a guy she just started dating. People around her are really surprised. It happened really fast, but for Kylie, being with Travis is so different than anyone else. She's so in love with him. She's really excited. "The star's baby won't be the only new member joining the famous KarJenner brood: Jenner's older sister, Kim Kardashian West, is also expecting via surrogate.
Though Jenner and Scott's relationship is still rather new, her family is definitely on board with the romance: A source told People in August that the KarJenner crew "loves Travis."  "Kylie and Travis are doing great," said the source. "There's no drama with Travis. He's a cool guy."  "He treats Kylie with a lot of respect and love," added the source. "Kylie is very happy."
Susan Z's Conclusion:
OK? Too young to get serious with Tyga but not too young to have a baby with Travis? Head scratcher on that for sure?  Apparently, the Kardashian women just love to have babies.  The more the merrier and the bigger the ratings.  From her interviews and Instagram posts, if you get past all the expected sexuality, I feel she is a nice, young, spoiled woman who will be a great mom.  She is already losing the sex symbol look and posting pics on social media in loose fitting gym sweats.  One absolute over this decision is relationships come and go but baby daddies are forever!
Eight of Wands: Inverted (Upside Down)
Fast moving results in a situation.  Since pulled inverted, I feel this pregnancy wasn't exactly planned but when it happened, Kylie just went with it.
Six of Wands:
Victory over a situation.  I believe this card supports my above-mentioned statement of Kylie being a great mom and is very thrilled over having a baby.  Family (and money of course) is everything to the Kardashian clan.
Princess of Pentacles: Inverted
Young energy with new plans and creativity.  I feel this card represents the little girl being born.  She is definitely about to be a game changer in Kylie's life for sure as she is now forever bound to Travis through their child.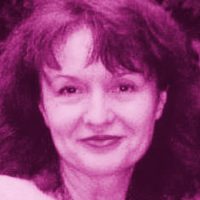 Susan Z Rich is an emotional addiction counselor, spiritual intuitive and holistic therapist. She counsels others to see life in a more positive way and teaches personal accountability for life choices. She is also the author of several children's books and Soul Windows…Secrets From The Divine.