Lance Armstrong Engaged To Longtime Girlfriend Anna Hansen
Lance Armstrong is on the road to matrimony. It looks like Lance Armstrong is going to need a tandem bicycle now 'cause he is getting hitched!! The cyclist announced the engagement to his longtime girlfriend, Anna Hansen, with a romantic pic on the lake, saying "she said….. YES!!!!" Armstrong won seven Tour de France titles that were ultimately stripped in a doping scandal causing him to lose over $75 million in sponsorship deals, forced to walk away from the Livestrong cancer charity he founded and called his "sixth child" and a lifetime ban from competition, seems to have rebounded. He has been romantically involved with Hansen for nearly a decade. They have two kids together: 7-year-old son Max and 6-year-old daughter Olivia. No word yet on a date and place for the big wedding.
Armstrong was married to Kristin Richard from 1998 to 2003 and later engaged to country singer Sheryl Crow for five months before calling things off in 2006. He detailed his split from Crow during an appearance on Howard Stern's SiriusXM radio show this past March. "It was a good ride. She's a great lady. Obviously, it didn't work out, but I think and I hope she's happy," he said at the time. "She wanted marriage, she wanted children; and not that I didn't want that, but I didn't want that at that time because I had just gotten out of a marriage, I'd just had kids. Yet we're up against her biological clock, that pressure is what cracked it."
Armstrong has also previously been linked to Kate Hudson who he dated for several months in 2008, shortly after her split with Owen Wilson.
As They Say, Timing Is Everything When It Comes To Partnering Up!
Susan Z's Conclusion:
I would imagine it took Armstrong awhile to feel like living life again and Hansen has stuck with him through the worst. Everyone deserves a shot at being happy again when they have really screwed up their life. Congratulations to both of them!
Ten of Wands:
This card is carrying a heavy burden. It is fairly self-explanatory where Armstrong has been in the last few years after being stripped of all his hard-earned titles. The humiliation alone along with the financial hit must have taken quite an emotional toll on him and created a heavy burden for him and his family to bear. I imagine it still is there as there is not much sympathy from his teammates or the general public for what he did.
Two of Wands: Inverted (Upside Down)
This card is looking to future success. Since Armstrong has already been over the top successful in his sport, the card being inverted might suggest he knows he will never have that kind of triumph again in his life but he seems to have found it in his personal life.
Five of Cups:
This card is disappointment in life and letting go of the past. I would say this card shows exactly how he feels about the choices he made for himself and his cycling team of "win at all cost". The price was high.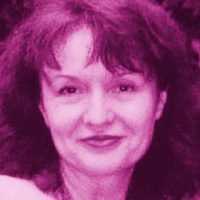 Susan Z Rich is an emotional addiction counselor, spiritual intuitive and holistic therapist. She counsels others to see life in a more positive way and teaches personal accountability for life choices. She is also the author of several children's books and Soul Windows…Secrets From The Divine.