Reading the Year Ahead for Leo
A tarotscope is a horoscope that uses tarot cards to guide the astrological divination and help focus it for the reader. Here I've pulled three cards to illuminate what's coming up in 2023 for Leo.
January to April: Three of Pentacles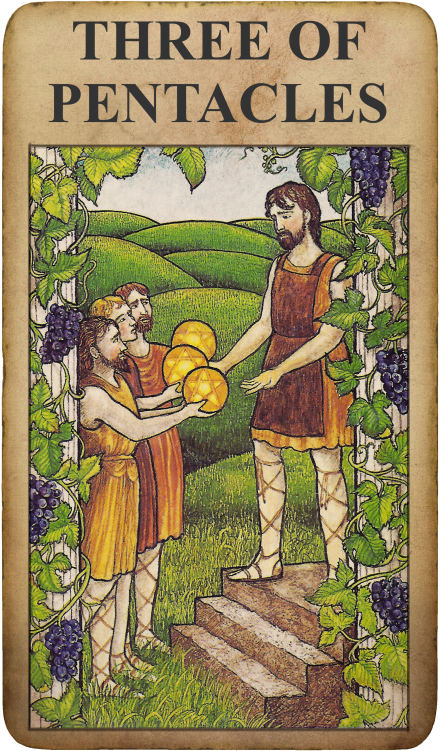 The Three of Pentacles, shows a time of new priorities and goals, with fresh new ideas are coming at you from all angles. For a fire sign like Leo, this can stimulate you into action to try something new. Happiness is something we create ourselves. You must remind yourself that the Leo lion is always more successful when he allows himself to be observant and gather information before making the charge. New people coming into your circle in the early part of the year, can hold the key to a new ambition for you. You don't have to do everything overnight, but it's best not to spend too much time planning, or you might miss the target. Keep your plans light but your ambitions big – and go and chase a dream. That's the message for the first four months of the year.
May to August: Nine of Wands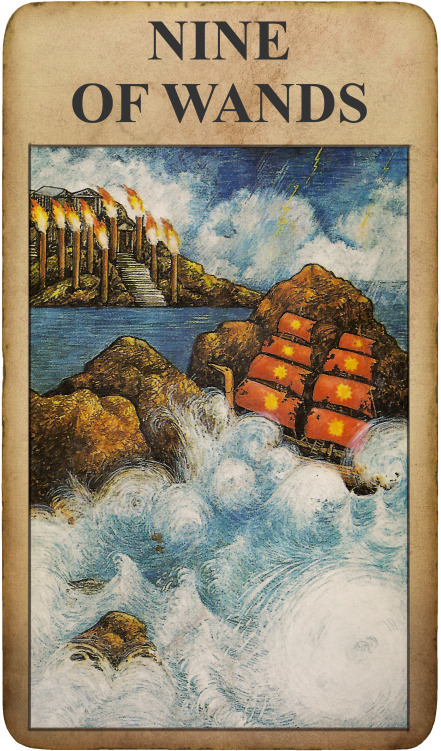 The Nine of Wands opens new doors for you. The middle four months of the year seem to be very much a continuation of the first four months, with new things continuing to pop up at you. It may sometimes seem like there is too much happening at once and being a fire sign you will want to try a little bit of everything. However, give yourself time to focus on one thing at a time. Your skills are many and you have a mind which is always hungry for new lessons. This is something which will stand to you during these months. Let your inner child guide you, and everything will be taken on like it's a game, and it will make life easier and lighter and brighter. It's a season of growth in many parts of your life. The Leo lion doesn't like boredom, so keeping active keeps you happy.
September to December: Six of Pentacles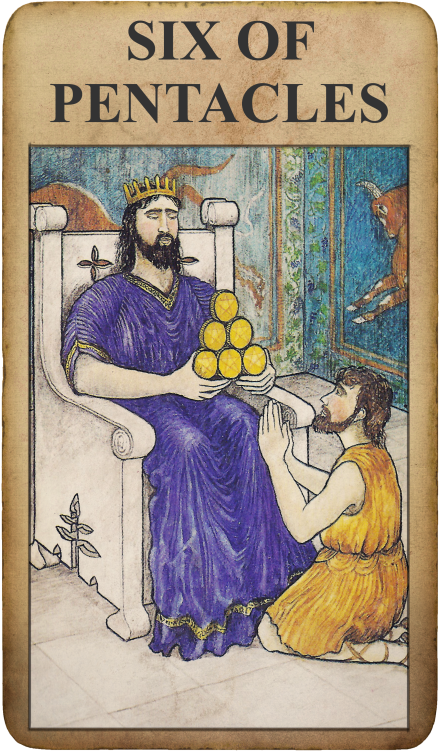 The Six of Pentacles shows the closing months of the year have the potential to be very satisfactory indeed. Your activity during the year seems to have brought you to a new place where you have new opportunities sitting at your feet. Options are always a wonderful thing to have and allowing yourself to tap into the bravery of the lion will allow you to open new opportunities for yourself. Many Leos could find they are guiding others who are less confident and less focused during this time. This is not a wasted gift. People never forget those who taught them invaluable lessons on how to deal with life. By helping them, you are expanding your circle. For Leo, there is nothing more important than growing and strengthening yourself and your pride. You will be roaring into 2024 with the confidence of a year well spent.
Considering getting a tarot card reading? We have carefully screened and selected a range of gifted, compassionate tarot readers to provide clarity and new insights into your life. Online readers available 24/7.
Read more 2023 Tarotscopes:
Aries, read your 2023 horoscope
(March 21-April 19)
Taurus, read your 2023 horoscope
(April 20-May 20)
Gemini, read your 2023 horoscope
(May 21-June 20)
Cancer, read your 2023 horoscope
(June 21-July 22)
Virgo, read your 2023 horoscope
(August 23-September 22)
Libra, read your 2023 horoscope
(September 23-October 22)
Scorpio, read your 2023 horoscope
(October 23-November 21)
Sagittarius, read your 2023 horoscope
(November 22-December 21)
Capricorn, read your 2023 horoscope
(December 22-January 19)
Aquarius, read your 2023 horoscope
(January 20 to February 18)
Pisces, read your 2023 horoscope
(February 19 to March 20)
As the 7th Son of a 7th Son, Vincent was born a Psychic, Clairvoyant and Healer according to Irish folklore. For decades, Vincent has used his gifts to help people from all walks of life find clarity, direction and purpose. Now he can help guide you.