Liza Minnelli In Love with A Gay Man Again
According to recent reports and concerns from her friends, Liza Minnelli has once again fallen in love with a gay man who is also married. Liza 71, has moved to L.A. from New York to be with Michael Feinstein, a piano player married to his longtime partner, Broadway actor Terrence Flannery. Apparently, Feinstein's marriage has not deterred Liza from pursuing Michael and rumor has it, moving in with him in L.A. She has lived in New York all her life and now to the dismay of her friends, they are hearing and seeing very little of her since the move.
Her love infatuation with Feinstein is not her first go around in the gay community, having romances and marriages with both openly and suspected closeted gay men. Minnelli's first marriage was to entertainer Peter Allen. When asked by an interviewer from The Advocate if she knew if Peter Allen was gay, her response was "No, of course I didn't". She had heard rumors and people making comments but when she asked him about it, he said yes. They married anyway, with Minelli saying he loved her and that was all that mattered. Minnelli has been married three other times, as well: She was married to producer Jack Haley, Jr., stage manager Mark Gero and promoter David Gest. Two of those husbands were openly gay and husband two and three stay in question.
The move to L.A. and the love relationship has all her friends wondering what possible magical hold Michael might have over her that she would give up everything she is familiar with to be with him. Possibly it might just getting treated like a queen, Feinstein and his partner being great company, having great meals together and interesting conversation. Maybe it is a perfect fit for a fabulous icon in her 70's with boundless energy who is an idol for all the male gay community versus a life of boring New York lunches with her friends.
What will the outcome of this relationship be for Liza?
Susan Z's Conclusion:
The Hermit:
This card represents isolation and also going within oneself to find answers. The card could represent Minelli's feeling of isolation in New York and acceptance that maybe she just really prefers the company of gay men.
The Tower : Inverted (Upside Down)
The card represents her turning her life upside down for this new love relationship and unexpectedly surprising her friends with her decision.
The Wheel of Fortune :
It shows she is going with the natural flow of life for her and what she is comfortable with as indicated with her past choices in romantic partners. I believe this card represents she is most likely where she wants to be and will do whatever it takes to make it work for however long.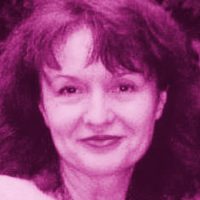 Susan Z Rich is an emotional addiction counselor, spiritual intuitive and holistic therapist. She counsels others to see life in a more positive way and teaches personal accountability for life choices. She is also the author of several children's books and Soul Windows…Secrets From The Divine.