Maintaining Good Mental Health During the Global Pandemic
Many of us struggle greatly maintaining our mental health during the best of circumstances. But most everyone knows the current circumstances we are currently living under are far from the best or ideal.
Being stuck in our homes is only scratching the surface of how this global pandemic will greatly affect our mental health. Adults will be stressing over how they will be able to provide for themselves, let alone for their children and anyone else who may depend upon them.
A great many people simply are not able to work from home so utilities will not get paid, rent and house payments will not be made. Groceries will soon run low. Stress over all of this contributes to our mental health.
The worst part of this current health crisis is simply the loneliness, especially for the elderly and caregivers of other high-risk persons. Isolation and social distancing will take a huge toll on almost every single one of us. What worked as a way of decompressing and keeping ourselves sane last month or even last week is now being restricted or cut out all together.
Getting Creative
A lot of people rely on sports both as viewers and participants to help them decompress and take their minds off life struggles and worries. But now we don't have sports. Then others turn to television and the myriad of comedies often taped before studio audiences. Those are all on hold.
We now have to get creative at finding new ways of occupying our minds so the stress and flat out unknowns under which we are currently living do not get the best of us and simply drive us over the edge into madness, or worst yet, suicide.
Dating websites will undoubtedly experience an increase in users as people seek to make some kind of connection with anyone in the outside world. Should you opt to indulge in the world of online dating, I urge you to take extreme precautions to guard yourself against scammers.
Sites such as Netflix, Hulu and YouTube are experiencing such massive amounts of increased traffic that they are greatly struggling to keep up and function properly.
With such a sudden surge in online users working and attending school from home online and so many people just looking to be entertained online, we cannot rely on the internet to keep us distracted.
We need to get creative. I am old enough to remember life way before the internet and such quick, easy access to the outside world. Sadly, though, I also forgot how I functioned without the instant gratification the world wide web now provides.
Ways to Keep Busy
Effective ways to pass the time and try to take your mind off the current health and financial crisis include:
• Cleaning
• Reading a book
• Journaling
• Calling friends and family on the telephone rather than texting
• Playing with your pets (if you have them)
• Clean your yard
• Rearrange your furniture
• Organize your sock drawer
• Hang the clothes in your closet according to color and sleeve length as well as which is everyday apparel and which is more for work, etc. (I do all of that anyway in my closet even when not on lockdown)
Yes, many of us will feel like pilgrims back in the 1800's. I am only half-joking as I write that. But it's true. We cannot rely on the internet or the television to keep us entertained and occupied.
While working to keep yourself sane, I strongly urge you to think of others in similar but possibly more dire situations such as your grandparents or elderly friends and neighbors. Getting older is hard enough but the loneliness and isolation can be just too much for some older persons.
Fashion a homemade greeting card and send it via snail mail to your elderly grandparent. Find a way to contact your older neighbor just to wish them well and maybe make them smile simply because someone thought of them.
We must take extra care to guard our mental health. We must also work to aid those around us who are also struggling.
Jobs can eventually be replaced. Money can eventually be recouped. Studies can be caught up on. But mental health is something that could suffer irreparable detriment and absolutely must be guarded.
Considering getting a psychic reading? We have carefully screened and selected a range of gifted, compassionate psychic readers to provide clarity and new insights into your life. Online psychics available 24/7.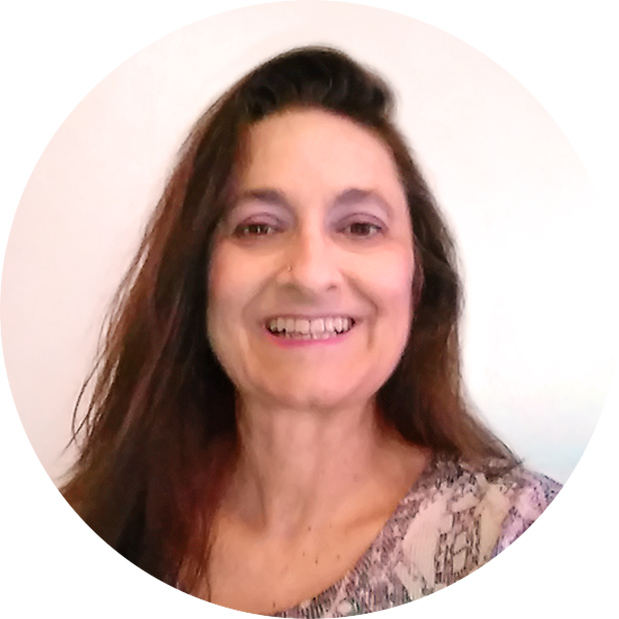 Having attained Master Level at Mediumship, Tarot, Energy Work and general Psychic Readings, Tamara (Tami) has a great many years' experience as a Spiritual Counselor, Psychic, Tarot Reader and Medium also. She is highly skilled at Numerology, Auras, Past Lives and Chakras and can help you determine your own psychic abilities; she is remarkably adept at simple questions as well as those most in-depth. As an award-winning writer with more than 45 years' experience, Tamara (Tami) has provided original works to 7thsense on various subjects and writes the Daily Tarot Draw.