17 Year Old May Have Just Made a Major Breakthrough in Brain Injury Surgery
Seventeen-year-old Indrani Das might have just transformed the future of brain surgery. Indrani Das, a senior at the Academy for Medical Science Technology in Hackensack, N.J., figured out how to keep neurons alive after injury surgery. Her work centers on repairing the behavior of supporting cells to prevent neuron injury and death. Winning the top prize from the Regeneron Science Talent Search, which includes $250,000, she found that she could force neuron supporting cells to provide better environments for neurons to grow. What that means is usually in a brain injury, brain cells to go berserk and astrocytes, which are the neuron's supporting cells, reduce their uptake of glutamate, which is a neurotransmitter toxic to neurons. When the astrocytes reduce their uptake of glutamate, the excess glutamate is deadly for neurons. In laymans terms, the treatment creates a better chemical environment to accelerate and mimic healthy cell repair with survivable end results instead of severe cellular damage after brain surgery.
"My treatment is mimicking healthy neuron-to-astrocyte signaling to push these astrocytes to maintain a better chemical environment. I'm using one specific microRNA inside this exosome and that's kind of my whole treatment package," Das undid the process where the astrocytes go berserk with microRNA, which help the astrocytes uptake more glutamate. "Neurons are surviving, this is pretty decent". She tested the treatment on mouse neurons in a petri dish and was very excited when it worked. "When I found that protein moving away from the cell membrane, that was a pretty good day". Her treatment has yet to be tested on a human brain injury but her treatment could be a major breakthrough in the medical and science world.
Will this young 17 year old science genius be successful with her new discovery in brain surgery?
Susan Z's Conclusions:
Nine of Cups:
This is a card of wishes coming true and contentment with the results. It shows more than likely she will accomplish this breakthrough in brain surgery healing as she hopes.
Death Card:
This is a Major Arcana card and casts the energy of the whole situation. It represents letting an old concepts of the past die away and a new transformation and outcome in treating people who have had brain surgery.
Princess of Pentacles:
This card represents many new creative ideas and plans with prosperity coming along with it. I would say that. Indrani Das as she delves more and more into her science skills and innovative ideas as she gets older, the accomplishments of this young girl will not stop here.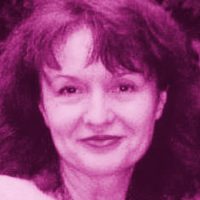 Susan Z Rich is an emotional addiction counselor, spiritual intuitive and holistic therapist. She counsels others to see life in a more positive way and teaches personal accountability for life choices. She is also the author of several children's books and Soul Windows…Secrets From The Divine.