Making Future Plans With Three of Wands Tarot
The Three of Wands shows you are ready for new adventure and change in your life. You are looking ahead and just know that all your hard work is paying off. It can also mean having the opportunity to travel or that sudden changes in your life will have connections from overseas or just another city or state.
The Three of Wands is showing you there are many opportunities to become available to you to broaden your horizons through study, travel, business enterprise and learning. You are starting to see the results of new opportunities now and seeing future ones in the making. But to see your dreams realized, you must be ready to take advantage of new potential offers, walking a different path than you have before but most importantly, you must stay committed to where your heart is leading you and be prepared to move out of your comfort zone.
Instinctively knowing your future hopes will come from moving forward from your current situation. It is time to think BIG. Consider what you can to open doors to see your dreams realized. This card encourages you to dream bigger than your past limitations. It inspires you to embrace your new visions and be confident you will achieve them.
The Three of Wands can also indicate travel, especially overseas. It encourages you to be adventurous and be ready to answer that call to unknown places, discovering more about yourself and learning new things along the way. You may also explore international job opportunities or have someone come into your life that strongly effects it who is from distance shores.
The Three of Wands reversed indicates you have attempted to embrace your new journey of personal development but did not accomplish your goals. Unexpected delays and creative blockages might have gotten in the way. There is disappointment, frustration and a general feeling that you may have just wasted your time by even starting on this new path. What you might not realize, however, is these setbacks sometimes are an essential part of your soul's learning evolution.
Story continues below…
Considering getting a tarot card reading? We have carefully screened and selected a range of gifted, compassionate tarot readers to provide clarity and new insights into your life. Online readers available 24/7.
In general, when the Three of Wands appears, you are likely to find that your finances are going much better; much, much better. You are possibly feeling very strong in your enthusiasm to forge ahead raising the bar on your future plans. You could be finally experiencing some of that win/win success after all the challenges you have had to face in the recent past. And all due to your own initiative, hard work and maybe lots of prayers.
Career, Love, Money, Health, Spirituality
Career: When this card shows up in your work arena, it points out that you have given it your all, even if you haven't seen the rewards from it yet, you will! If you're looking for work, you will soon find a great position that is turns out to be better than you expected. The most important thing to remember is what great skills and assets you are bringing to the new job!
Love and Romance: Your romantic relationships are likely to be going pretty well if you have a partner who feels you are their equal and shows the respect of you choosing him. If that is not there, it may be time to move on and look elsewhere. Keeping the faith that there are plenty of great guys out there that will meet your expectations. If you have recently met someone new, he will usually be head over heels about you. If you're looking for love and feel there just aren't any prospects out there, you are probably spending too much time and effort in work efforts. Think about allowing more time for your personal life.
Money: Things are starting to look financially better. Your hard work is already in the process of being recognized and rewarded whether you see evidence of this yet or not. A word of caution with this card, don't count your chickens before they are hatched by overextending yourself financially. Handle your money like a grown up and put away a little something, making sure to share your blessings.
Health: The health news with the Three of Wands is likely to be very good. Your efforts and changes of lifestyle are likely beginning to show up with more energy, possibly slimming down and those annoying little aches and pains from too much sugar, not enough exercise and bad eating habits will disappear.
Spirituality: You already have a pretty good spiritual foundation in place. The Three of Wands shows that even if you are not aware of it, you are growing spiritually. You will eventually see your spiritual views change and develop over time in more awareness. Don't be hesitant with changes of perspective and accepting new information, that's how we evolve.
Susan Z's Verdict
The Three of Wands is always an indication of having the desire to grow; emotionally, mentally and spiritually. When this card arrives, you are in forward movement of bigger and better things about to happen. Step out there boldly! No changes in life comes from sitting the dance out.
---
Considering getting a tarot card reading? We have carefully screened and selected a range of gifted, compassionate tarot readers to provide clarity and new insights into your life. Online readers available 24/7.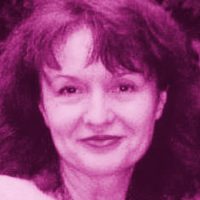 Susan Z Rich is an emotional addiction counselor, spiritual intuitive and holistic therapist. She counsels others to see life in a more positive way and teaches personal accountability for life choices. She is also the author of several children's books and Soul Windows…Secrets From The Divine.