Mariah Carey Admits To Why She Has Always Struggled With Low Self-Esteem
Mariah Carey has been labeled many things since she broke into music with her first number one hit "Vision of Love" in 1990 when she was just 20 years old. Since then she has had 18 number one hits on the billboard. Talented, superstar, diva (a lot!), spoiled, demanding but one never questions those pipes of hers to hit notes you didn't think was possible. So, when you hear "Mimi" admit to having low self-esteem, it makes you wonder if the world has just become slightly askew. She does admit to the many incidences of so-called diva behavior but also defends them. "I have had diva moments and then people can't handle it," she said. "I guess it's a little intense, because I come from a true diva. My mother is an opera singer and that's a real diva, you know — Juilliard diva. And so other people that are like, 'I'm a diva,' it's like, 'Honey, you don't know what a diva is, you didn't grow up with my mom!'"
Mariah Carey did get real and opened up in a candid interview with Page Six backstage at her Madison Square Garden show in New York City about some of her insecurities. "I just feel like I am a regular human being and I deserve the same respect as anybody else," she confessed. "I have always had low self-esteem, and people do not recognize that." Carey attributed some of her self-consciousness to her upbringing, saying that being biracial made her feel uncertain as to whether she "fit in." "That is why music became such a big part of my life, because it helped me overcome those issues," she noted. "Sometimes it is hard to let your guard down." The Grammy winner added that she often second guesses the people around her. "I do think to myself, 'Did they mean this? Or do they not really mean it?'" she admitted. "And that is with everybody — it is not just with three people or just one."
The 47-year-old singer says her hard knocks help shape her into who she is today and Carey insists she has never forgotten those times and humble beginnings. "I remember it not being easy getting a record deal," she recalled. "Making demos in the middle of the night, sleeping on the floor in the studio, being broke with no food. My go-to meal was [Newman's Own] sauce. Me and my friend would split the pasta and sauce for, like, a week. Or it was, like, a bagel and iced tea. …The guy would give it to me at the deli for free." I am sure that Carey can afford both the pasta and the sauce today or anything else her diva heart desires. She is currently on the road with Lionel Richie as his special guests for the "All the Hits" tour, and has several other projects in the works.
Susan Z's Conclusion:
It is obvious by her comments about her mother that she has always felt she was living under the shadow of someone who she will never compare to, no matter how many number one hits she has. You can sense it in her interviews and one on one moments that she is extremely uncomfortable and insecure about what she says. Singing is the mask she hides behind.
The Empress: Inverted (Upside Down)
A woman who is nurturing and likes to be the center of attention. Since inverted, it shows that no matter how much attention and accolades Carey receives, it will never be enough for her to feel nurtured.
Four of Swords: Inverted
Emotionally exhausted and wanting to retreat. Since the card is inverted, I believe that Carey only feels she has value and is in charge of her life when she is on stage.
The Hierophant: Inverted
Teacher and healer to bring about changes. Pulled inverted, it shows that Carey is constantly searching for someone to help her feel safe and to feel grown up.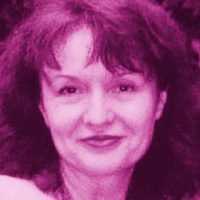 Susan Z Rich is an emotional addiction counselor, spiritual intuitive and holistic therapist. She counsels others to see life in a more positive way and teaches personal accountability for life choices. She is also the author of several children's books and Soul Windows…Secrets From The Divine.