Blink-182's Matt Skiba Claims He Used Witchcraft Against Fyre Festival
Apparently, Skiba considers himself "a pagan and a witch."  Blink-182′s Matt Skiba says he used his "witchy ways" to prevent the Frye Festival from ever happening. Skiba, a musician and guitarist who officially joined Blink-182 in 2015, was supposed to perform with his bandmates as headliners back in April at the now-infamous Fyre Festival in the Bahamas. The band ultimately pulled out at the 11th hour because they didn't have confidence in the organizers but Skiba now says he actually didn't want to perform in the first place.
"I had a bad feeling about that event."  I consider myself a pagan and a witch. With every inch of my energy I wanted Fyre not to happen. I put all the electricity and energy in my body against that thing happening."
He called the Bahamas "crass" because of the region's division between luxury resorts and impoverished locals, who are mostly people of color. Fyre Festival was a particularly flagrant example of that divide; the festival boasted itself as a lavish music event with gourmet food and supermodels with admission price tags up to $250,000. "It's classist and racist and then they decided to park a bunch of yachts with models to show off in front of those poor people, going down there with all your Ferraris and bullshit and yachts," Skiba said, seemingly referencing promotional efforts by the likes of models Kendall Jenner and Bella Hadid. "I used my witchy ways and it seemed to work," he added. "I'll take responsibility and everyone can blame me. Shazam! I was on my couch feeling somewhat guilty, but very relieved that I wasn't there with people stealing from each other."
To complete his witch hexing, last month Frye Festival organizer Billy McFarland was arrested and charged with wire fraud after being hit with multiple lawsuits from angry attendees for the failed, disastrous event.  Federal prosecutors believe that McFarland "perpetrated a scheme to defraud, induce at least two individuals" to invest in his company Fyre Media and in the festival through the use of fake documents. McFarland allegedly showed an investor an altered image claiming he owned shares of a stock worth $2.5 million when it was actually valued at less than $1,500, according to federal officials.  "As alleged, William McFarland promised a 'life changing' music festival but in actuality delivered a disaster," Manhattan U.S. Attorney Joon Kim said.  "McFarland allegedly presented fake documents to induce investors to put over a million dollars into his company and the fiasco called the Fyre Festival. Thanks to the investigative efforts of the FBI, McFarland will now have to answer for his crimes."
Well, That's A New Take On Why The Fyre Fiasco Happened!  LOL!
Susan Z's Conclusion:
Being a firm believer in white magic and the ability to have energetic bad juju sent to others when pissed off, it is very conceivable that Skiba believes he did what he says he did.  Along with the few other hundred that got mangled in the fraud, I would have to say Billy McFarland has definitely been hexed!
Two of Cups:
This is the energy of a new relationship.  I am going to stretch this a little but my intuitive opinion is Skiba would be considered a novice, as any pagan witch who has hexed definitely does not talk about it as it then gets undone.
Queen of Pentacles:
This is the energy of privilege and status but also wanting to be of service.  I feel Skiba has a real attitude about the pampered, rich "beautiful people" he claims the festival was created for.
The Fool: Inverted (Upside Down)
This is about having trust, faith and optimism.  Since pulled inverted, it pretty much sums up how everyone feels about McFarland and the Fyre Festival.  Cuckholded would be a good word, if that is a word?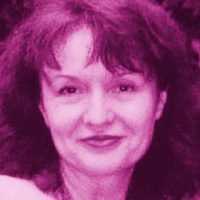 Susan Z Rich is an emotional addiction counselor, spiritual intuitive and holistic therapist. She counsels others to see life in a more positive way and teaches personal accountability for life choices. She is also the author of several children's books and Soul Windows…Secrets From The Divine.