Michelle Rodriguez Threatens To Quit 'Fast And Furious' Over Its Treatment Of Women
"I hope they decide to show some love to the women of the franchise," the star wrote on Instagram Tuesday.
Michelle Rodriguez just told the "Fast and the Furious" movie franchise to step on it to improve its treatment of women. Or else. The actress, who plays Letty Ortiz in the street-racing adventure series, said on Instagram that the ride may be over for her unless "they decide to show some love to the women of the franchise on the next one." She added that she's "grateful for the opportunity the fans & studio have provided over the years."
"F8 is out digitally today, I hope they decide to show some love to the women of the franchise on the next one. Or I just might have to say goodbye to a loved franchise. It's been a good ride & Im grateful for the opportunity the fans & studio have provided over the years… One Love ??❤️???✨???
Entertainment Weekly notes that while the franchise has introduced more women, including formidable villain Charlize Theron in this year's "The Fate of the Furious," it has perhaps not been enough. It has been pointed out that strong female characters played by Gal Gadot and Elsa Pataky met their demise in recent installments. Original cast member Jordana Brewster, who plays Mia Toretto (wife of Brian O'Conner played by Paul Walker who died in an auto crash in 2013) did not appear in "The Fate of the Furious," telling Fox News "it wasn't a choice". "I didn't say goodbye," she said. Rodriguez had told EW that "I've been making movies with Jordana, who plays the sister of Dom Toretto for 16 years and I can count on one hand how many lines I've had to her." She called the situation "pathetic." In that interview, Rodriguez said she's used the possibility of holding out as a bargaining chip before. "At the end of the day, the only leverage I have as an individual is my participation," she said.
She garnered Diesel's support when they posted a video to his account. "Proud of our saga…but we must try to reach higher each time," Diesel captioned his post. "The challenge is what makes it fun. It's also why this saga has reached the level that it has…you have been the best fans in film history and are forever grateful…Dom and Letty." The friends and costars filmed a short clip in which Rodriguez explains that her criticism had nothing to do with Diesel. She calls the actor the "biggest supporter of strong women," and he gives her a sweet kiss. "And I've always appreciated that about you, throughout the years," Rodriguez says. "Just know if I ever post anything, it's not you I'm talking to."
As The Old Saying Goes: "If You Don't Speak Up, You Don't Get Heard". Go Michelle!
Susan Z's Conclusion:
It is an old Hollywood cliché in action movies. Women rarely do anything more than be eye candy or the loving supporter of the hero. Even though Michelle is a bad ass chick in the franchise, she is saying she wants to be a more integral part of the storyline versus a supporting chick.
The High Priestess:
This is a woman who is self-sufficient and of strong character. This of course represents Rodriguez in her stand for a role in the franchise that has more meat to it.
Five of Pentacles:
This card is one of low self-esteem and sometimes feeling less than. The card more than defines the point she is trying to make in the representation of her character Letty and how women are portrayed in Hollywood.
Two of Pentacles: Inverted (Upside Down)
This is fluctuation of ups and downs in one's career. Since pulled inverted, I feel that Rodriguez will probably get what she is asking for but not exactly how she wants it. Let's hope the studio doesn't decide to kill her off as the other strong female characters were with the storyline of Dom being the grieving widower.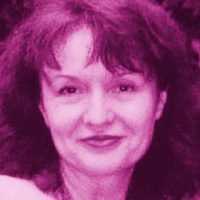 Susan Z Rich is an emotional addiction counselor, spiritual intuitive and holistic therapist. She counsels others to see life in a more positive way and teaches personal accountability for life choices. She is also the author of several children's books and Soul Windows…Secrets From The Divine.