Choose Your Tarot Card
Here is your interactive tarot reading for today. Look at the image above and relax, focus on the first card that draws you in and that card will connect with your personal energy.
Ready?
Once you have picked your card, you can scroll down to see it revealed then read the information for today that carries your journey with it.
*
*
*
*
*
After the three very rough cards that fell for us last Friday, today's draw is full of hope, excitement, advancement and tremendous promise of great things to come!!!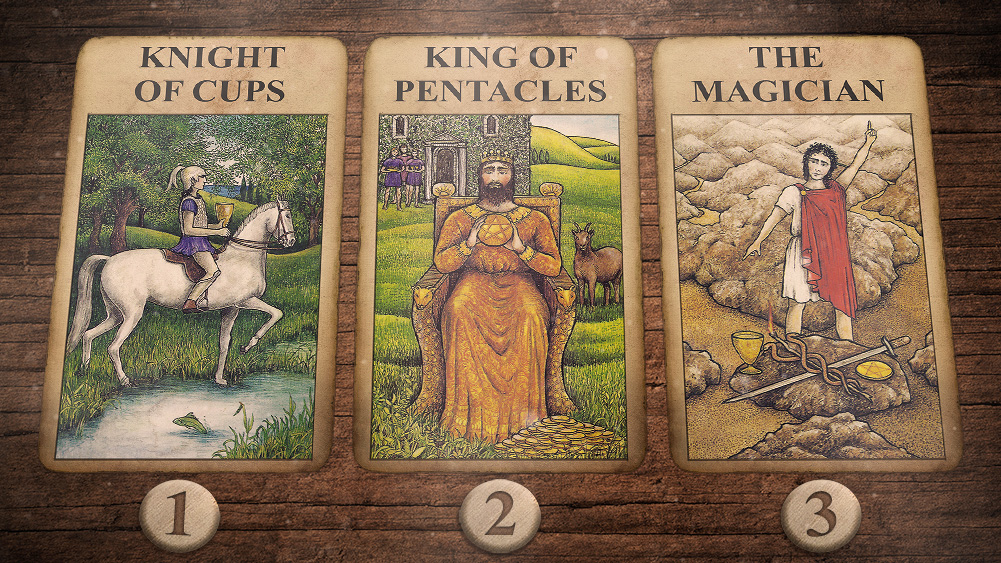 Story continues below…
Considering getting a tarot card reading? We have carefully screened and selected a range of gifted, compassionate tarot readers to provide clarity and new insights into your life. Online readers available 24/7.
Tarot Card Draw #1: Knight of Cups
The Knight of Cups showing up for your daily draw is an awesome indicator of some wonderful things headed your way. He brings good news, surprising offers and speaks of you very, very possibly getting just what you have been desiring and even some of what you've been dreaming of. This fearless gent is also here urging you to take action on your most deeply held desires as you are entering into the most fruitful and promising time to achieve what (or who) you've been most desiring. This applies to attaining higher level positions at your work; for those who have their own business, this is the prime opportunity to bring in new (many more) clients. This is an excellent time for financial dealings. As I barely touched on above, the Knight of Cups speaks of this being an excellent time to go after the one your heart may be desiring, or at least the one you find attractive and desirable. If you think someone may be out of your league, go for it anyway. At least you're trying. He speaks of taking further steps in an already existing romantic relationship such as making your commitment to one another official, engagement or even an impromptu wedding. This is also a time when you will be shining brightly yourself both on the outside and inside. Use this time to your advantage as you will seemingly magically find the just the right words and you will be presenting yourself quite well. You may also find yourself receiving extra attention from more than one potential love interest … even you married folks may be hit on by someone surprising. Just enjoy the attention! ? The Knight of Cups also heralds this, and the near future will be an incredible time to release your own creative side as it is begging to be set free to shine. This and the coming months will be an excellent time to create something, anything, be it painting, drawing, writing, anything creative. Also, if you have never considered yourself a creative person, just try your hand at something anyway, maybe several things as you do have something within you that will shine.
Tarot Card Draw #2: King of Pentacles
The King of Pentacles is an amazing card to turn up for those working to achieve something or for anyone who has a long-held desire for advancement or achievement. Your hard work will very soon be paying off be it professionally, academically, any kind of competitive situation and even social standing. For those who are working to better themselves in any way such as academically, physically or trying to learn new skills to advance professionally, this amazing royal gentleman is yelling that now is the time. You will not have such an opportune time like this again for a while so jump on it. Use this time to your full advantage as amazing things lay ahead for you through your own focused and determined efforts. If you are taking this daily draw in reference to a particular man or even a masc fem, This King speaks of a person on whom you can most definitely rely. This individual about whom you are inquiring is a generous person yet very careful with their money. A hard worker, loyal to all persons in their life, stable and secure. If you have children and are wondering about this person, the most important thing you need to know is that they are incredibly patient and very much a family person. They will make the time for something/someone whom they consider important. For those in an existing romantic relationship, The King of Pentacles signals that your efforts to solidify your relationship have paid off and you and your partner are now at a time when you can relax and enjoy each other. Never stop trying to show your love and doing the little things that make everyone happy, but you can see that your relationship is in a very good, secure place. Do not become complacent but enjoy what it has taken to get to where you are now. With regard to work/career matters, the King of Pentacles is a fantastic omen of things to come. You are, or very soon will be, receiving your just reward. All of your hard work professionally will soon payoff and in a big and possibly surprising way. This is a good time for investing, as well. If you have any doubts or questions about work, money, business, this is an excellent time to seek assistance and guidance as it will be quite sound and fruitful for you.
Tarot Card Draw #3: Magician
With The Magician turning up for you in a daily Tarot draw, he is here to tell you the planets and stars are now in excellent alignment for you to advance in all areas of your life. He is stressing to you that you have it well within to achieve some great things right now. You have the skills, knowledge, talent and abilities to step out of your comfort zone and make some great changes. Just do not leave one job until you have fully secured a new one, though. The Magician is urging you to call upon your willpower, sustainability, focus and mind to get out there and achieve just what it is you have been desiring for so long. Take chances, just not silly, reckless chances. But be bold. You may just surprise yourself. Romantically, The Magician heralds a deepening of your romance. Singles, this is the prime time to get out there and make some new friends and acquaintances as you never know who you may come across or which friend of a friend may express a strong interest in you. Maybe new love will blossom as a result. In professional matters, new opportunities will soon, if not already, be presenting themselves. Get out and network, listen to other professionals as you may hear something that really sparks your interest. Put yourself in the right place, at the right time to rub elbows with some real movers and shakers as this may well lay the path to your ultimate success which is well at hand.
Considering getting a tarot card reading? We have carefully screened and selected a range of gifted, compassionate tarot readers to provide clarity and new insights into your life. Online readers available 24/7.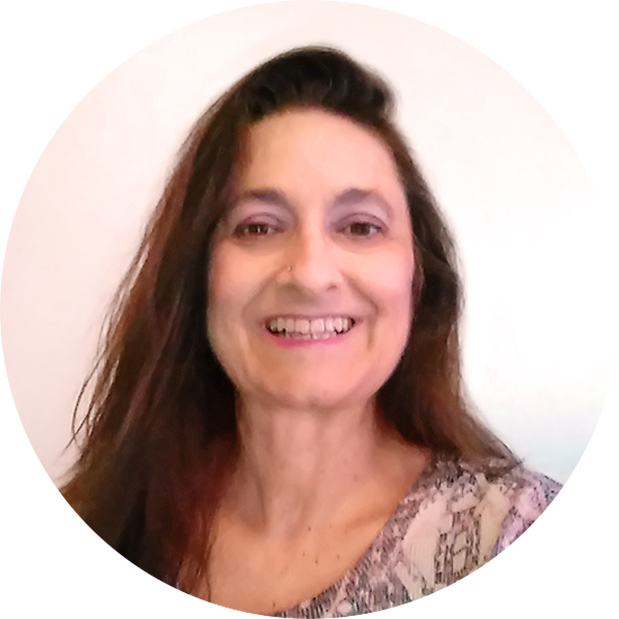 Having attained Master Level at Mediumship, Tarot, Energy Work and general Psychic Readings, Tamara (Tami) has a great many years' experience as a Spiritual Counselor, Psychic, Tarot Reader and Medium also. She is highly skilled at Numerology, Auras, Past Lives and Chakras and can help you determine your own psychic abilities; she is remarkably adept at simple questions as well as those most in-depth. As an award-winning writer with more than 45 years' experience, Tamara (Tami) has provided original works to 7thsense on various subjects and writes the Daily Tarot Draw.