Choose Your Tarot Card
Here is your interactive tarot reading for today. Look at the image above and relax, focus on the first card that draws you in and that card will connect with your personal energy.
Ready?
Once you have picked your card, you can scroll down to see it revealed then read the information for today that carries your journey with it.
*
*
*
*
*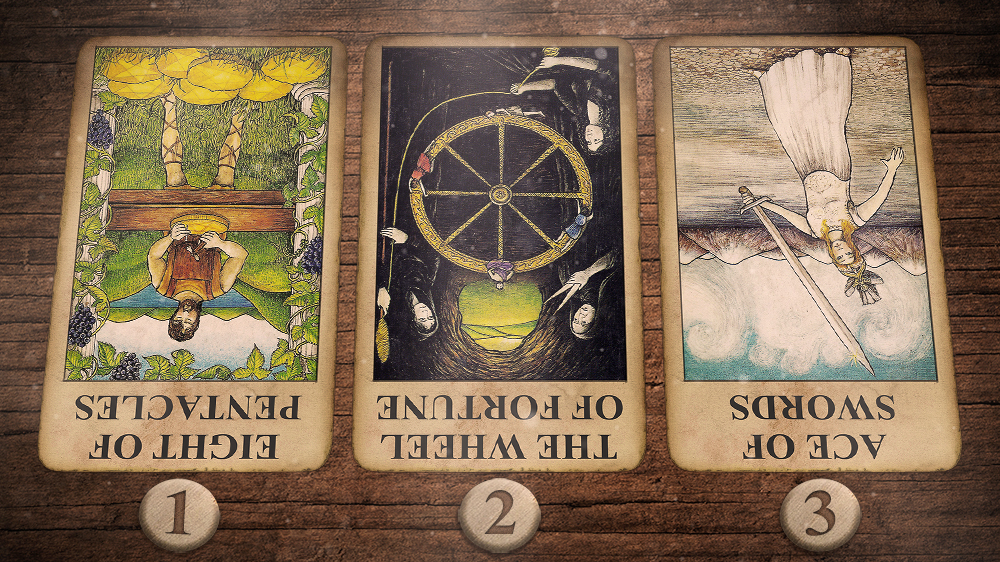 Tarot Card Draw #1: Eight of Pentacles, reversed
When the reversed Eight of Pentacles turns up for you in a brief reading or daily draw, it quite often indicates that you are very distracted and possibly neglecting something or (more importantly) someone rather significant. It also speaks of skewed priorities and avoidance. It is now time to take a couple of steps back, look around and thoroughly and objectively reassess your priorities and some of the actions you have been taking. Serious changes are called for, or at least a reorganization of your priorities and goals. This card also warns of waste and unnecessary repetition as well as a boring or overly repetitive job that needs to be changed or at least shaken up a bit. Boredom leads to frustration which leads to mistakes, and in some instances misplaced anger or resentment. The reversed card will serve as confirmation that it's time to take action and bring about some positive, more challenging changes in your life as well as to quite simply get your priorities in order. You may unknowingly be acting in a careless or selfish manner. In your work, it is highly probable that you are not living up to your skills and have been producing less-than-desirable results. Another thing often signaled through this card is a bad or overly negative reputation. This is especially concerning when it comes to professional matters as it will undoubtedly affect your livelihood.
Tarot Card Draw #2: Wheel of Fortune, reversed
Sometimes, bad things happen to good people. All-too-often, we tend to bring some of those bad things on ourselves through our own poor choices. Such is usually the case when the Wheel of Fortune comes up reversed for you in a daily draw or tarot spread. This card quite often warns of negative and trying times ahead, struggles and big changes that are not for the best. The changes will be quite difficult to adjust to and frequently come along after a time when things may have seemed to be going a little too well. Some people call this a reality check and those more in tune with their core being can usually find a way to ultimately turn the negative back into a positive somehow. Take this opportunity to learn from your mistakes and look more objectively at your life and some of the choices you have been making of late. This sudden change of fortune may make you feel you're losing control and that The Powers That Be are working against you, it is imperative that you do what needs to be done to regain control of your life and yourself. It is time to own your poor choices and the mistakes you have made. Suck it up, admit you were wrong and turn things around. The sooner, the better. Unless you take ownership and try to rectify the situation, you will not learn the lesson the Universe had for you. This is the time to reap your Karmic reward and learn from your own mistakes. This is an opportunity to better yourself. Seize it. Make the best of it. It is the time to move forward into a bigger and better overall situation for yourself. Embrace change rather than resist it. The bad times are ultimately what make us who we are, especially when faced with future adversity. While the lessons that come with the reversed Wheel of Fortune are usually quite tough, they are the ones that will stick with us the longest.
Tarot Card Draw #3: Ace of Swords, reversed
When the Ace of Swords appears reversed in your tarot draw, you have been struggling with your mental ability and clarity. You have been experiencing extreme confusion, forgetfulness, or just lacking inspiration and creativity. You also might be feeling overall weak, or just an inability to express your own needs and stand up for yourself. Sometimes, this card also indicates a legal situation in which you are a part of, that will not turn out in your favor. In your romantic life, if you are in a relationship, the Ace of Swords reversed indicates a lack of communication or some other conflict in your relationship. Somewhere your wires are getting crossed, and you and your partner need to be more open with each other. You would also benefit from learning some conflict resolution strategies in your relationship. If you are seeking a relationship, the Ace of Swords reversed presents itself as a warning that you will soon find yourself meeting or dating someone who has vastly different interests than you, and you should be cautious. While you might be looking for something serious, they will be seeking a more casual connection, or vice versa. In your career, if you have recently been seeking a new position, the Ace of Swords reversed is not a good omen. This card indicates you were not successful in your interview, and you should continue your search. This card also sometimes indicates a change in career, or moving into a position that does not utilize your full talent. This new position will likely be very draining, and you will feel extreme dissatisfaction.
Considering getting a tarot card reading? We have carefully screened and selected a range of gifted, compassionate tarot readers to provide clarity and new insights into your life. Online readers available 24/7.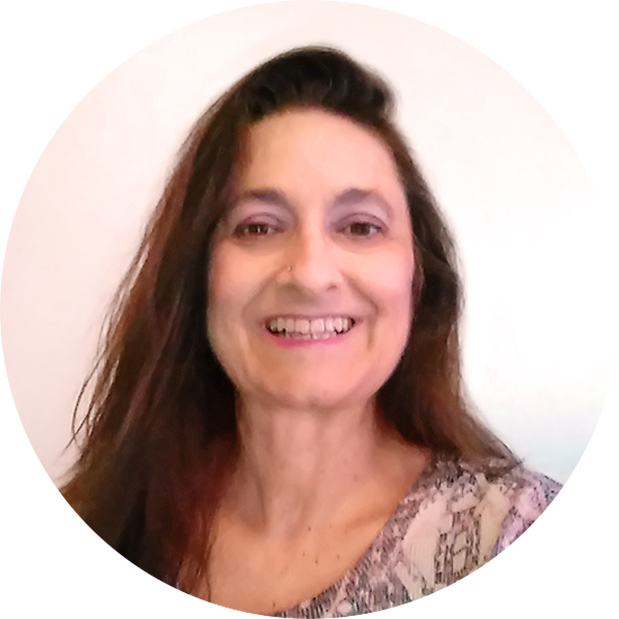 Having attained Master Level at Mediumship, Tarot, Energy Work and general Psychic Readings, Tamara (Tami) has a great many years' experience as a Spiritual Counselor, Psychic, Tarot Reader and Medium also. She is highly skilled at Numerology, Auras, Past Lives and Chakras and can help you determine your own psychic abilities; she is remarkably adept at simple questions as well as those most in-depth. As an award-winning writer with more than 45 years' experience, Tamara (Tami) has provided original works to 7thsense on various subjects and writes the Daily Tarot Draw.