Nikki Reed And Ian Somerhalder Welcome Their First Child
Nikki Reed and Ian Somerhalder are actors, avid activists and now they can add another title to their resume: Parents! Congratulations go out to the proud parents of a baby girl born on July 25. They reportedly gave their daughter a beautifully unique name: Bodhi Soleli Reed Somerhalder. When the couple first met, they immediately bonded over their love for animals and married in April, 2015 after only nine months of dating. They proved they were getting serious by adopting a horse named Eagle as well as a kitten. Nikki Reed, former star of the Twilight vampire franchise and Ian Somerhalder of the TV series, Vampire Diaries, announced their pregnancy in May, with Reed taking to Instagram to share the beautiful image of Ian kissing her baby bump. (The standard Hollywood baby announcement now, lol!)

Reed wrote on her Instagram announcement:
#Hi Little One I know you, but only because I feel you. How is it possible to love someone so much already? All I know for sure is it's the strongest feeling I've ever felt. We've been sharing this body for quite some time, and we've already experienced so much together. We can't wait to meet you… Love Your parents

Somerhalder posted the same picture writing,
# "This has been the most special time of our lives and we wanted to keep it between the three of us for as long as possible so we could enjoy this time with each other and our little one who is growing so fast…because that's what they do, they grow so fast."

Reed just posed for the September issue of Fit Pregnancy, sharing the family's plan following the birth of their daughter. "We'll take the baby's first month for ourselves," Reed said. "After the baby arrives, we're doing one month of silence. Just the three of us, no visitors, and we're turning off our phones too, so there's no expectation for us to communicate. Otherwise, every five minutes it would be, 'How are you feeling? Can we have a picture?' You don't get those first 30 days back, and we want to be fully present."
Well wishes to the happy family!
Well, One Thing For Sure…..Genetically, This Will Be One Beautiful Baby
Susan Z's Conclusion:

I believe that both Nikki and Ian are over the moon about this birth. They are both unconventional in how they live their lives and honor all life as a privilege to experience.
Nine of Swords: Inverted (Upside Down)
Depression and sadness. I do not feel this card represents the mindset of the parents but there may be something not said to the public about possibly a loss of a baby in early stages or fear of the health of the baby at one point which has now been put to rest with the birth of a beautiful healthy girl.
Victory: Triumph over adversity. I believe the birth of this little girl feels just like that to both of them. The card may also support my above-mentioned statement of concern over the wellbeing of Reed or the baby during this pregnancy.
Two of Swords: Inverted Stalemate and not knowing what decision to make. Once again, I feel there was a decision about this pregnancy that both were undecided about concerning how the outcome might be.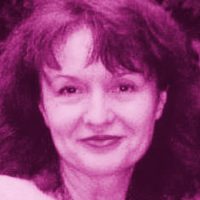 Susan Z Rich is an emotional addiction counselor, spiritual intuitive and holistic therapist. She counsels others to see life in a more positive way and teaches personal accountability for life choices. She is also the author of several children's books and Soul Windows…Secrets From The Divine.