Paramount Says Movie " Ghost in The Shell " Flopped Over Whitewashing Controversy
The big budget movie, " Ghost in The Shell ", based on a film adaptation of a popular Japanese manga, flopped on its opening weekend earning just $19 million at the box office. Compared to the film's $110 million budget and Entertainment Weekly's modest prediction that the movie would earn at only $30 million, it certainly is a financial disappointment for the movie studio.
Critics didn't think much of the movie either. "Ghost in the Shell" earned a 45 percent Rotten Tomatoes on the film review aggregator site, with many reviewers saying the film lacked the magic of its source material. An executive for Paramount, the studio behind the film, thinks that "Ghost in the Shell" performed so poorly because of the casting controversy that trailed the movie for the last two years. After it was announced in late 2014 that Scarlett Johansson, a white actress, would be taking on the role of Major Motoko Kusanagi, critics complained that Hollywood was once again whitewashing a role that an Asian actress could've played. "We had hopes for better results domestically. I think the conversations regarding casting impacted the reviews," Paramount domestic distribution chief Kyle Davies told CBC News.
"You've got a movie that is very important to the fanboys since it's based on a Japanese anime movie. "So, you're always trying to thread that needle between honoring the source material and make a movie for a mass audience. That's challenging, but clearly the reviews didn't help."
Johansson defended the movie's casting, saying that her character did not have an ethnic identity. Johansson told Good Morning America that her character is a "human brain in an entirely machine body, she is essentially identity-less." I would never attempt to play a person of a different race," she added. "Hopefully any question that comes up of my casting will be answered by audiences when they see the film." But her defense didn't quell the larger issue of white actors being cast in Asian roles. The Hollywood Reporter invited several Japanese-American actresses to watch and discuss the film's casting controversy and they all agreed: Major's backstory, which Johansson hinted at, appeared to be a thinly veiled attempt to justify whitewashing the character of Major Motoko Kusanagi. "This was such a star making vehicle. This could have made a young, kick-ass Asian actress out there a Hollywood name and star."
Was Ghost in The Shell Intentionally "Whitewashed"?
Susan Z's Conclusion:
Nine of Cups:
The card represents a wish coming true and contentment with the outcome. From the card, I would say the movie was made exactly how it was intended to be: casting a big starlet with hopes for mass appeal and if that meant not casting an Asian actress for the lead part, that was the plan.
Knight of Cups:
The card represents a romantic idea from a male's perspective. Since this card is drawn, I believe the movie was made from a male perspective that fans who love the anime character of Major Motoko Kusanagi would just be happy the movie was made regardless of who played the lead.

The Sun:
This card represents joy and optimism. I feel that even though the opening and high expectations of ticket sales fell far short of what was hoped for, overseas showing and DVD sales will be strong.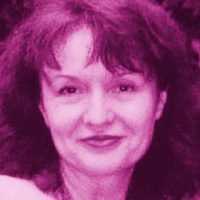 Susan Z Rich is an emotional addiction counselor, spiritual intuitive and holistic therapist. She counsels others to see life in a more positive way and teaches personal accountability for life choices. She is also the author of several children's books and Soul Windows…Secrets From The Divine.