Reading the Year Ahead for Pisces
A tarotscope is a horoscope that uses tarot cards to guide the astrological divination and help focus it for the reader. Here I've pulled three cards to illuminate what's coming up in 2023 for Pisces.
January to April: Ace of Swords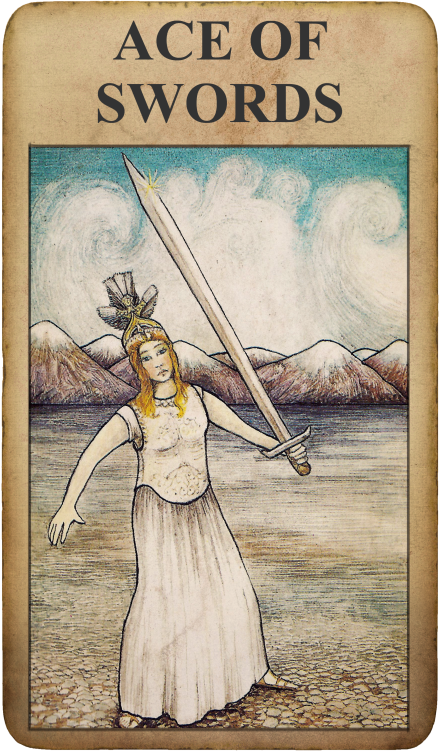 The Ace of Swords card spells up the nature of Pisces perfectly. Straight in and get it done and once you have a dream, keep pushing forward until you achieve it. There is no better way to start a new year than with the realization that this is a fresh new start, a fresh new opportunity, and anything is possible. For some, there could be unfinished business from last year which has frustrated you because of its slow pace. It's important to realise that sometimes, a slower pace can work in your favour. It allows you time to focus on the smaller details. This also allows you to achieve quality, and quality is always high on your agenda. Finish off these things before moving on to new adventures. Pisces are always busy, and sometimes can take on too much. Pace yourself. It's early in the year, enjoy the journey and it will show in the outcome.
May to August: Two of Pentacles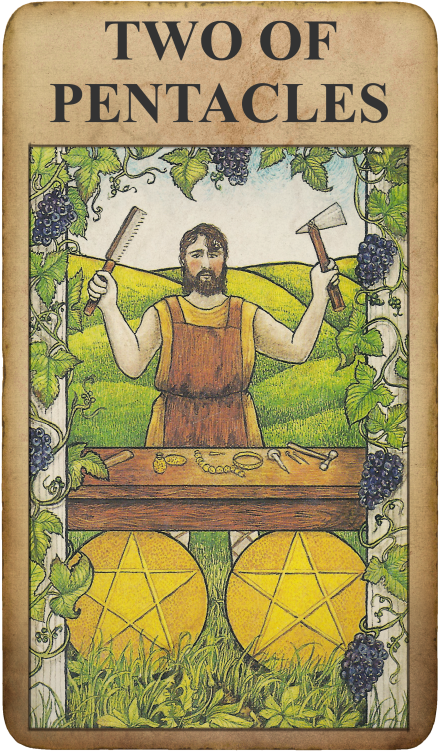 The Two of Pentacles shows many wonderful offers crossing your path mid-year. It's easy to back away from something because it reminds you of something that didn't work out for you before. However, a second attempt is normally the more successful one. This time you are more experienced, and even more determined to achieve what you start. When the fish approaches the waterfall, he keeps jumping until he conquers it. This is typical of the Pisces nature. You are not one to give up easily, and because of this, you stand to gain more than most people when a new opportunity crosses your path. So, keep your eyes opened, your mind alert, and your heart happy. These three things will ensure a positive attitude, and that's fuel for success.
September to December: Strength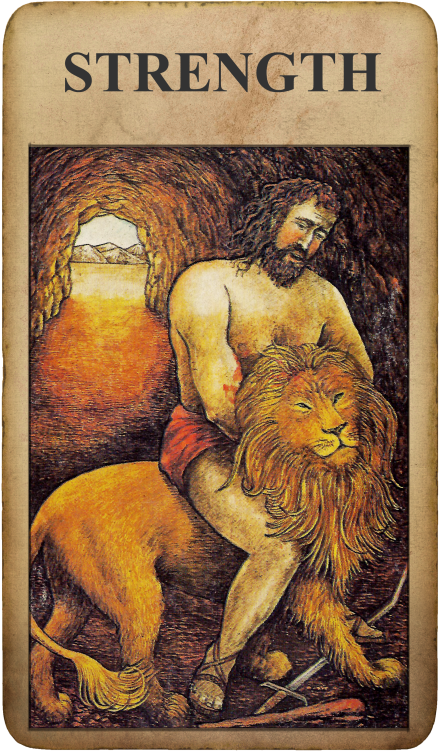 The Strength card is the right one to remind you of who you are and your best qualities. You have the strength to overcome things which others walk away from or avoid. Because of this, you have a higher chance of success when you do. The closing of the year can see some Pisces facing self-doubt. This is not a normal emotion for you, and it can trigger your inner strength to put you back on the path for success. You like to end the year in style, and this is best done with one final push to tie up lose ends. Sometimes problems are outside your control, but determination can often overcome other people's faults and failures. So, be prepared to give that extra push, and remind yourself that even if something doesn't work out as you wished, you have the satisfaction of knowing you gave it your best. However, there is a high chance of ending the year with a smile of success.
Considering getting a tarot card reading? We have carefully screened and selected a range of gifted, compassionate tarot readers to provide clarity and new insights into your life. Online readers available 24/7.
Read more 2023 Tarotscopes:
Aries, read your 2023 horoscope
(March 21-April 19)
Taurus, read your 2023 horoscope
(April 20-May 20)
Gemini, read your 2023 horoscope
(May 21-June 20)
Cancer, read your 2023 horoscope
(June 21-July 22)
Leo, read your 2023 horoscope
(July 23-August 22)
Virgo, read your 2023 horoscope
(August 23-September 22)
Libra, read your 2023 horoscope
(September 23-October 22)
Scorpio, read your 2023 horoscope
(October 23-November 21)
Sagittarius, read your 2023 horoscope
(November 22-December 21)
Capricorn, read your 2023 horoscope
(December 22-January 19)
Aquarius, read your 2023 horoscope
(January 20 to February 18)
As the 7th Son of a 7th Son, Vincent was born a Psychic, Clairvoyant and Healer according to Irish folklore. For decades, Vincent has used his gifts to help people from all walks of life find clarity, direction and purpose. Now he can help guide you.