Rob Kardashian Goes On Instagram Rampage Posting Naked Photos Of Blac Chyna
Well that relationship didn't take too long to get ugly! Rob Kardashian is lashing out at Blac Chyna by posting naked photos of her without her consent on social media. The "Keeping Up With the Kardashians" star went on a posting rampage to get revenge on his ex-fiancée after she allegedly slept with another man one day after rekindling her romance with him. In a posting spree that featured no less than 10 posts in less than 30 minutes, Kardashian shared multiple naked photos of Chyna that she allegedly sent him "yesterday." "This is from Chyna yesterday to me," he captioned a screenshot of their explicit text messages. "I never been so disrespected in my life. I just bought her 250K of jewelry yesterday. This woman is so disrespectful and I don't care." "Chyna just sent me this video saying happy 4th of July, what a crazy person," he wrote under a video of Chyna getting intimate with another man. "Come spend time with your daughter instead of f–king me and then this dude right after." In other more manic posts, Kardashian calls out other men as the people that Chyna "got caught cheating on me with" and claims to be paying all of Chyna's bills. He says he "never once cheated on Chyna." "I probably spent a million alone in the past 2 months," he claimed. "90K necklaces, 70K watch. The Ferrari that u pretend u got yourself. Chyna I hope U find help." In addition to posting naked pictures of the mother of his daughter, Dream, without her consent, Kardashian also made major accusations about her alleged partying and drug use.
Rob Kardashian apparently got tipped off that Blac Chyna was allegedly cheating on him by the baby mama of "the other guy." Sources connected with Rob and Chyna tell TMZ that Rob got a DM (direct message) 2 weeks ago from the woman who had a baby with rapper Ferrari. She claimed Ferrari and Chyna had been intimate for 2 months. Ferrari's baby mama blew the whistle just after Rob reconciled with Chyna. He wasn't sure if the woman was telling the truth, so he began confronting people, starting with Ferrari. We're told Ferrari denied he was hooking up with Chyna but Rob persisted and then confronted her. We're told Chyna also denied it. Fast-forward to the weekend when Ferrari posted a pic of himself in Chyna's bed, especially galling because Rob says he paid for the bed and was wearing Rob's Versace robe. Rob claims he went through Chyna's phone and found texts, nude pics and FaceTime photos between Chyna and Ferrari and he declared war.
Update:
Blac Chyna is lawyering up after Kardashian's explicit postings of the reality star to social media. High-end civil rights attorney Lisa Bloom, who represented actress Mischa Barton in another revenge porn case, says she has been hired by Chyna to obtain a restraining order against Kardashian. "I represent Blac Chyna," Bloom tweeted Friday. "I just gave Rob Kardashian notice that we'll be in court Monday seeking restraining orders against him. Blac Chyna is claiming that Kardashian is cyber bullying her. Definitely more to come folks!
Well Gee, Both Of Them Are Such Class Acts, Did We Expect Anything Less With This Breakup?
Susan Z's Conclusion:
This is truly one of those low brow reality show relationships that plays right into the genre. My predictions is it will get nastier and of course the whole Kardashian clan will get involved. Good for KUWTK show ratings!
Strength:
This card is fairly self-explanatory. This is nothing but a power struggle between two immature people over a relationship that was turbulent right from the beginning.
Six of Wands: Inverted (Upside Down)
This is a card of victory over a situation. Since drawn inverted, it clearly states there will be no victors in this fight, only a sad outcome for all. Especially for their little girl.
Two of Cups: Inverted
This card is a new relationship beginning. Since drawn inverted, bringing in a new relationship (or relationships) in this already volatile situation is what finally and completely disillusioned Rob over this woman he has been involved with.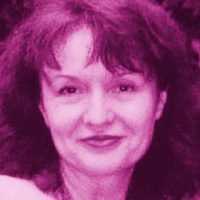 Susan Z Rich is an emotional addiction counselor, spiritual intuitive and holistic therapist. She counsels others to see life in a more positive way and teaches personal accountability for life choices. She is also the author of several children's books and Soul Windows…Secrets From The Divine.