The Royal Family's Living Arrangements Will Change When Prince Charles Is King
Home improvements can be a pain. Especially when you own a 150-year-old palace that has 775 rooms, 19 State rooms, 52 Royal and guest bedrooms, 188 staff bedrooms, 92 offices, 78 bathrooms, cinema, swimming pool, 40 acres of land and its very own post office. Buckingham Palace is having some pricey refurbishments done so it won't fall down (literally) at an astronomical price of £460 million that will take at least 10 years to finish.
The palace just recently has been valued at close to one billion English pounds. Queen Elizabeth's official London residence was estimated to be worth £935 million making it UK's most expensive family property, so it's not as though the royals would be homeless if they chose not to live at the palace. The Queen has been awarded a 66% pay rise to fund a £369 million-10-year refit of Palace, after the prime minister and chancellor agreed that an increase in the sovereign grant was the best way to fund urgent repairs needed for the palace. The refurbishment, the biggest undertaking on the property since the second world war, will renew the palace's 33-year-old boilers, 100 miles of 60 year old electrical cable and 20 miles of lead and cast-iron pipework.
Prince Charles Set to Open Buckingham Palace to Public More
Then we have Prince Charles about to become king and is known to be a frugal kind of guy and not really into the old pomp and circumstance as his mother Queen Elizabeth, who has only known that kind of life. And with the next generation of Prince William and the Duchess of Cambridge, Katherine, it is highly unlikely with their lifestyle, they will be interested in keeping the palace as a residence either when William is made king.
A report in The Sunday Times suggests that Prince Charles is definitely not as fond of Buckingham Palace as the Queen is and would prefer to use the palace as "monarchy HQ" for official business, and allow for it to be open to visitors and tourists for longer than the current three months during the summer. The Times stated that Charles "doesn't see Buckingham Palace as a viable future home or a house that's fit for purpose in the modern world. He feels its upkeep, both from a cost and environmental perspective, is not sustainable."
The newspaper also claimed that Prince William agrees with his father that the palace is too big and costly for family life. An insider suggests that "Charles train of thought is to have Buckingham Palace opened to the public for at least six months, while keeping the state rooms pristine for use during big occasions. That would be a modern approach and he'll be thinking along those lines."
Another insider added, "It makes perfect sense commercially to offset the costs of running such a big place by extending availability to the ticket-buying public."
Charles and his wife, Camilla, Duchess of Cornwall, currently reside at Clarence House, which is across Green Park from Buckingham Palace.
Psychic Susan Z's Reading
The cold cash reality is Buckingham Palace is a huge, old, drafty, with enormous upkeep and falling apart. The Commonwealth is already having a fit at supporting any of the costs for the palace and wants the Queen to pay for it all, even though she doesn't live there most of the time. As the traditional monarchy is becoming obsolete, I believe Buckingham Palace will basically also become just a tourist stop over with the all of the royal family living elsewhere.
---
Card One: The Magician

Manifesting future ideas but also can represent a master of smoke and mirrors illusion. I feel this was an appropriate card representing how the palace has lost good reasons for the royals to try and keep up with the expenses.

---

Card Two: Three of Pentacles

Success of a project presented out into the world. I believe Prince Charles' plan will be accepted on every level. Not only with the royal family but the Commonwealth.

---

Card Three: Ace of Wands

Passionate new approach to life, sometimes meaning birth of baby. Since that's not happening with Charles and Camille, I believe this card show the decision is more for the future generation of royals.

---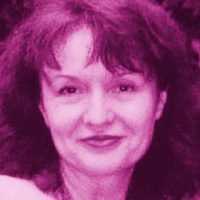 Susan Z Rich is an emotional addiction counselor, spiritual intuitive and holistic therapist. She counsels others to see life in a more positive way and teaches personal accountability for life choices. She is also the author of several children's books and Soul Windows…Secrets From The Divine.