Reading the Year Ahead for Sagittarius
A tarotscope is a horoscope that uses tarot cards to guide the astrological divination and help focus it for the reader. Here I've pulled three cards to illuminate what's coming up in 2023 for Sagittarius.
January to April: Three of Wands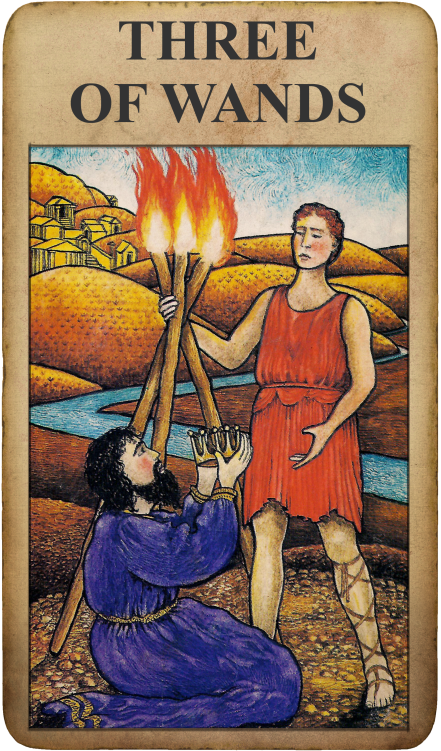 The Three of Wands is the perfect card to get as you enter the new year. This signifies a new beginning with lots of opportunity and many new offers crossing your path. Being a fire sign, your ambition leads you, and the value of a fresh new year stretched out in front of you is never underestimated by Sagittarius. It's never too early to start planning. So, let your imagination run wild with Possibilities. You could find that things which didn't work out for you in the past, are now exactly what you are chasing for the future. It's all about timing, and there is sense of a fresh new beginning and some wonderful targets. It looks like a very productive start to 2023. The value of your efforts may not be visible straight away but keep pushing and you will soon realise it was worthwhile.
May to August: The Lovers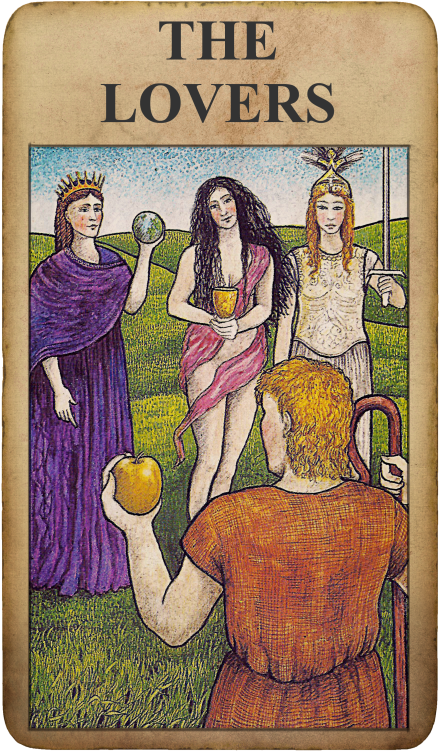 The Lovers card is about options. Usually the difficult ones. Mid-year seems to see many options stretched out in front of you. Your efforts from the early part of the year seem to have been very fruitful, and you now have more to choose from than you imagined. It can be easy to get confused when the options seem to have the same value. In cases like this, it's wise just to choose one and go with it. Wasting time or walking away because it's the easier option, can often leave us with regret. So, take one and go with it. If the other options were meant for you, they will still be available when you have taken the first option to it's limit. Much of what is happening mid-year is about following your instincts. Sagittarians are normally very well-tuned into what suits them and what doesn't. So firstly, be happy that you have options. Then make your choices based on your gut feeling.
September to December: Seven of Swords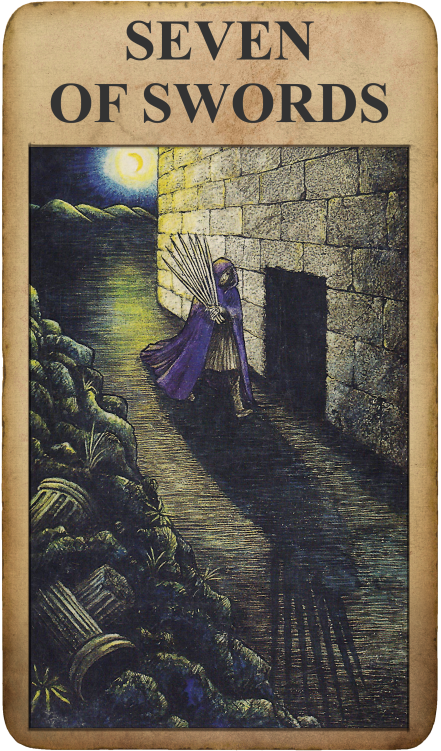 The Seven of Swords reminds us to leave self-doubt out of the equation when you are trying to achieve a goal. Just because something is not working out as quickly as we expected, it doesn't mean that it won't happen. Stay in positive mode. Most Sagittarians can reflect on a productive year. For this reason, you should be proud of yourself. Use this self-confidence to fuel your ambition to end the year in style worthy of a Sagittarius. Life is a journey of lessons, and because of the fire in your sign, you have the ability to learn faster than most if you give yourself the chance to step forward. Don't listen to those who doubt you. If you feel you can do something, then it always takes less effort and is much more satisfying, when you prove them wrong through actions. Tell yourself you want to end the year with a smile, and you will be able to do it.
Considering getting a tarot card reading? We have carefully screened and selected a range of gifted, compassionate tarot readers to provide clarity and new insights into your life. Online readers available 24/7.
Read more 2023 Tarotscopes:
Aries, read your 2023 horoscope
(March 21-April 19)
Taurus, read your 2023 horoscope
(April 20-May 20)
Gemini, read your 2023 horoscope
(May 21-June 20)
Cancer, read your 2023 horoscope
(June 21-July 22)
Leo, read your 2023 horoscope
(July 23-August 22)
Virgo, read your 2023 horoscope
(August 23-September 22)
Libra, read your 2023 horoscope
(September 23-October 22)
Scorpio, read your 2023 horoscope
(October 23-November 21)
Capricorn, read your 2023 horoscope
(December 22-January 19)
Aquarius, read your 2023 horoscope
(January 20 to February 18)
Pisces, read your 2023 horoscope
(February 19 to March 20)
As the 7th Son of a 7th Son, Vincent was born a Psychic, Clairvoyant and Healer according to Irish folklore. For decades, Vincent has used his gifts to help people from all walks of life find clarity, direction and purpose. Now he can help guide you.