Self-Kindness Can Bring Love Into Your Life
When most women or men are asked about how to bring love into their life, it is usually based on what they have to do or be to get someone to love you. And basically, that is a correct assumption.
The flaw in that line of thinking is that if we want someone to love us to make us feel better about ourselves or be more, the energetic law of attraction kicks in with a rule of self-reflection that is absolute.
So, if you are waiting for that special someone to make you feel "all that" and you don't have a good foundation of the self-love, self-kindness, respect and admiration for you, then how will they ever see that you can be happy together if you are not happy with yourself. How you treat and feel about yourself directly affects the quality of a relationship you attract.
Your relationship with yourself sets the bar for how you allow others to be attracted to you, treat you and what you are willing to tolerate in a relationship. Putting yourself down, giving yourself a hard time, viewing yourself as a failure and beating yourself up interferes with truly being open to receive love from someone else.
Health Benefits
Research finds that treating yourself with self-kindness also opens you up to numerous health benefits, including increased motivation, happiness, resiliency and self-esteem.
Being kind doesn't have to be an expensive endeavor filled with fancy spa treatments, vacations and gifts (although pampering yourself can be wonderful in moderation). It is about treating yourself with love and respect on a daily basis, as well as accepting who you are while making room for self-improvement and personal growth. It is about investing in yourself and what brings YOU contentment, relaxation, and pleasure, as well as believing you are deserving of love, affection and intimacy.
Some self-kindness tips
Here are some basic tips that will energetically change the magnetism of attracting love into your life.
Make time for fun things you enjoy doing. Whether it be hobbies and other interests, do something just for you and that also means if you really want a relationship, you also have to make time for dating.
Learn how to be your own cheerleader. Despite what you may think, operating with a harsh and self-critical voice does not promote healthy motivation and only hinders success and decreases self-worth. Practice kindness by utilizing positive self-talk as I am worthy of love, I like who I am and I am ready to connect.
Say no. Give yourself permission to say no to doing things that make you unhappy and yes to the things you'd rather do instead.
Start and maintain a daily gratitude practice. There is no right or wrong way to practice gratitude. Try a gratitude journal you can add to daily. Write or think of EVERYTHING (nothing it too trivial) that went well for you before bedtime and include something about yourself.
Take care of your mind, body, and soul. Eat nutritiously, get enough sleep and physical activity and take care of your basic needs. Stimulate your mind, connect with your body, develop your creative and artistic side. Remind yourself self-care is not selfish.
Be mindful of your emotions and thoughts. When you experience negative emotions and thoughts, acknowledge them without judgment. Strive to be an observer and then consciously make the effort to change them to positive regardless of how it may look at the moment. Always give yourself hope for the future
Get rid of the idea of perfectionism. Not only is perfectionism impossible to achieve, it is also a major energy drainer. It is actually the opposite of being kind to yourself because it results in shame and disappointment for not living up to unrealistic standards. Instead go for authenticity, integrity, learning, and growth. Most importantly; be humble, don't give up and honor the struggle.
(READ: One Simple Way to Improve Your Self-Confidence)
Susan Z's Verdict
If you are unsure what being kind to yourself may look like, then compare it to what you do for or enjoy with others and how that makes you feel. Then just put you in that equation. Someone will notice!
---
Considering getting a psychic reading? We have carefully screened and selected a range of gifted, compassionate psychic readers to provide clarity and new insights into your life. Online psychics available 24/7.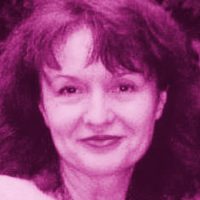 Susan Z Rich is an emotional addiction counselor, spiritual intuitive and holistic therapist. She counsels others to see life in a more positive way and teaches personal accountability for life choices. She is also the author of several children's books and Soul Windows…Secrets From The Divine.