Shia LaBeouf Arrested For Disorderly Conduct, Public Drunkenness, Again
The "Transformers" franchise actor, Shia LaBeouf is in trouble once more. According to a statement from the Savannah-Chatham Metropolitan Police Department, the incident occurred when LaBouf "approached a bystander and a police officer asking for a cigarette," reports CNN. The statement continued, saying that the actor "became disorderly, using profanities and vulgar language, when he wasn't given a cigarette." Apparently intoxicated, LaBeouf spewed expletives in front of women and children on the street. LaBeouf reportedly became aggressive toward the officer, refused to leave the area and ran into a hotel when the officer tried to arrest him. He was then arrested in the hotel lobby. A deputy sheriff at the office said the charges included obstruction, disorderly conduct and public drunkenness. The police arrested the actor for "being wasted and losing control of himself." LaBeouf has reportedly been in Georgia filming the indie flick "The Peanut Butter Falcon".
The new event adds to LaBeouf's numerous brushes with the law, which includes an arrest earlier this year in New York after an alleged altercation at the site of his anti-Trump art piece titled "He Will Not Divide Us." The actor was released on $7,000 bond.
The troubled actor has been arrested a total of five time since 2005. Shia, 31, has spoken openly about his troubled childhood and once revealed that his father, a military veteran, had once held a gun to his head during a Vietnam War flashback. The anti-Trump actor talked about his many run-ins with the law in an essay called "Error Breeds Sense", featured in the book "Prison Ramen". LaBeouf claims he was only nine years old the first time he was arrested. "The second time I was eleven, in the city of Tujunga, California. I was arrested for stealing a Gameboy Pokémon from Kmart. That time, too, I was in a substation for about six hours," said the actor. His third arrest was particularly unpleasant. "The third time I was twenty, in Van Nuys, California. I tried to stab my neighbor and spent two days in jail. While I was there, I at least understood that being in jail is not the move," he wrote. "It sucks ass." "When I'm nervous in my creativity, I think of my failures in life and in art," said LaBeouf. "Thinking about my screw ups loosens the grip of fear. It's freeing to f–k up and to recover." Other arrests include charges of public intoxication in Austin, Texas, disorderly conduct in New York City, and drunk driving in West Hollywood.
Obviously, There Are Some Deep Authority Issues Going On With LaBeouf!
Susan Z's Conclusion:
The actor that comes to mind with LaBeouf's arrest history is the 50" s James Dean star who portrayed a troubled young actor who could not handle the fame because of such low self-esteem. Let us hope LaBeouf gets his act together before he repeats an early demise as Dean did.
King of Cups:
This is a card of successful energy but who also holds many secrets within himself. I believe this aptly shows how LaBeouf has dealt with his past big movie successes and now is having to deal with a fading career. Being difficult to work with also has not helped his acting career.
The Wheel of Fortune:
This card is about going with the flow of life. This particular card pull gives me hope for LaBouf and getting his so-called shit together. Having a changed view of life, possibly one of gratitude?
Queen of Pentacles:
This is a female that status is important and feels the need of service. I believe this is his wife Mia Goth who he adores and unfortunately sometimes feels he is not good enough for. As for Mia, I feel she has the "I can fix the broken movie star" energy and that is why they are together.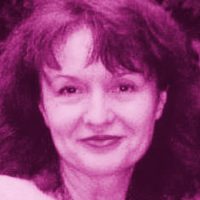 Susan Z Rich is an emotional addiction counselor, spiritual intuitive and holistic therapist. She counsels others to see life in a more positive way and teaches personal accountability for life choices. She is also the author of several children's books and Soul Windows…Secrets From The Divine.