Singer Amy Winehouse's Ghost Regularly Visits Her Father
Death is an inevitable part of the life cycle and no one is really prepared when the time comes to make transition, regardless of age. But when you lose a child who is in the prime of their life, at the pinnacle of their success and should have lived decades more, it is an even devastating blow to their parents.
Singer Amy Winehouse won five Grammy Awards for her 2006 album Back to Black and is remembered for songs like "Rehab," "Back to Black" and "Valerie." She broke into the music business when, at age 16, a classmate passed on her demo tape to a record label. She signed her first record deal as a jazz vocalist and her music later blossomed into an eclectic mix of jazz, pop, soul and R&B.
Winehouse died on July 23, 2011, at the age of 27 from accidental alcohol poisoning after 3 years of drug and alcohol abuse.
Amy Winehouse Foundation
Amy's father Mitch Winehouse grieved as any father would. Mitch founded the Amy Winehouse Foundation on what would have been her 28th birthday. The foundation is dedicated to "preventing the effects of drug and alcohol misused on young people," according to the organization.
There is now even a life size statue of her in the late singer's London neighborhood, unveiled on her 31st birthday. Winehouse's many fans will have no problem recognizing the singer, who is portrayed sporting her distinctive beehive hairdo.
Amy's Spirit
But what makes one take notice of Winehouse's presence with her family, especially her father, is that apparently Amy's spirit visits with him often. Mitch Winehouse told The Sun that he had always hoped he would see his daughter again after her death in 2011 and he does, "not physically, but spiritually."
"Her spirit comes and sits on the end of my bed. She just sits there and it looks just like her with her beautiful face and she looks at me," he told The Sun. "I say to her, 'Are you all right?' because I get nervous with her being there. But it is comforting in a way to know she is here and around me."
He added that Amy also visits him and his wife, Jane, in the form of a black bird, similar to the one their late daughter had tattooed on her arm. "The week after she died I was at my sister's house and we heard this thud and a blackbird that looked identical to Amy's tattoo flew into the glass," he recalled to The Sun.
"We went and picked it up and put it up on a perch. It happened at night, when birds don't fly, but it came back and sat on my foot," he continued. "And then we put it back again and it came and sat in the middle of us and sang. I do now see blackbirds all the time. And you think, 'Oh, it's only a bird,' but it's her, I'm sure of it."
(READ: Paranormal Experiences No One Can Explain)
Susan Z's Verdict
How wonderful that Winehouse's father is experiencing the paranormal phenomena of afterlife communication with his daughter and is open minded and brave enough to go public with it. Most would keep those apparition appearances to themselves in fear of ridicule. I am sure she visits as her death was accidental and she was not in the least expecting to cross over, so still feels very connected to this plane and the ones she loves. I wouldn't be at all surprised also if people don't start sharing stories of seeing her around her new statue.
---
Considering getting a psychic reading? We have carefully screened and selected a range of gifted, compassionate psychic readers to provide clarity and new insights into your life. Online psychics available 24/7.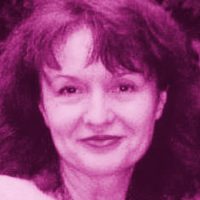 Susan Z Rich is an emotional addiction counselor, spiritual intuitive and holistic therapist. She counsels others to see life in a more positive way and teaches personal accountability for life choices. She is also the author of several children's books and Soul Windows…Secrets From The Divine.