Singer Kelly Clarkson Was In A Very Dark Place When She Was Really Skinny
Fat jokes are a pervasive norm of social media. Whenever any celebrity starts to put on a few pounds, you can be sure that they will be targeted. And it's not just trolls, the media watches every weight gain and weight loss and they are brutal if you choose to not follow the sexy and thin norm of celebrity status. Of course, it's mostly the women who get the worst of it. Men who pack the pounds on are usually just the butt of a few jokes.
It's hard to to have your flaws and insecurities called out publicly. But some celebs have shown they are comfortable in their body and tell the body-shamers to bite one, they don't care what they say or think. Two that come to mind are Adele and Kelly Clarkson, both amazing superstar singers who have so much talent in their pipes that they can make that statement for all women to own their body and be comfortable with it. As long as your healthy, leave the bikini Instagram snapshots to the Kardashians!
Since winning American Idol in 2002, Clarkson, 35, has won 6 Grammys, married and has had two children. During that time, her weight has fluctuated and she has been targeted with hate for that.
Clarkson recently took to Twitter to clarify comments she made in an interview about struggling with her body image early on in her career. The singer shot down reports that she had suicidal thoughts because of her weight loss at the time, explaining that her distress came from other sources.
"Just to clear something up. I wasn't ever miserable because I had to be thin. I said I was miserable & as a result I became thin," Clarkson explained. "I've never contemplated suicide because of my weight. I said people had no idea I was unhappy oddly enough because I appeared healthy."
The Meaning of Life
The Meaning of Life singer, paid witness with that comment, to the ugly side of the music industry.
Clarkson, who struggled with an eating disorder in high school, has always been open about the pressure she's faced to fit a certain body type, but now she's revealing the damage it did on her self-worth.
"When I was really skinny, I wanted to kill myself. I was miserable, like inside and out, for four years of my life," Clarkson told Attitude magazine. "But no one cared, because aesthetically you make sense. … It was a very dark time for me. I thought the only way out was quitting. I like wrecked my knees and my feet because all I would do is put in headphones and run. I was at the gym all the time."
Clarkson suffered under the thumb of demanding music executives until releasing her third studio album My December. The album not only marked a creative departure for Clarkson, as she developed a rock edge to her traditionally poppy sound, but also a turning point in her body image.
"There's a song on My December called Sober," the singer explained. "There's this line 'picked the weeds but kept the flowers' and I just live my life by that because you are who you surround yourself with. … I was around some really negative people and I got out of it because I had a lot of great people there too," she continued. "It was a case of turning around, facing them and walking toward the light."
And to those who continue to body-shame Clarkson in person or online, here's a reminder that she has zero tolerance. When one troll called her "fat" on Twitter a while back, she shut him down with this perfect response.
….and still fucking awesome ? https://t.co/LvFgIITaTX

— Kelly Clarkson (@kelly_clarkson) July 5, 2017
Psychic Susan Z's Reading
Clarkson is a perfect example of the exception to the rule of how the music and movie business makes a woman feel damaged if she does not follow the Barbie doll prototype of what the industry considers a money maker. It is only those women with exceptional talent and after making it big, can tell the suits to stick it and be comfortable with the body they are in. Big kudos for Clarkson, she rocks!
---
Card One: Page of Wands

Young energy with strong creative projects. I would say this describes Clarkson perfectly on how she views her music and her life.

Card Two: Eight of Swords (Inverted)

Fear keeping one bound to a situation. Pulled inverted, I believe it very clearly shows that Clarkson broke through the burden of being attached to the good opinion of others and the fear of damaging her career.

---

Card Three: Nine of Pentacles (Inverted)

Enjoying success and all the hard work put into it. Being inverted, I feel that Clarkson may have some issues of how to balance a family she so dearly wants to be with and a successful music career.

---

Considering getting a reading? We have carefully screened and selected a range of gifted, compassionate psychic readers to provide clarity and new insights into your life. Online psychics available 24/7.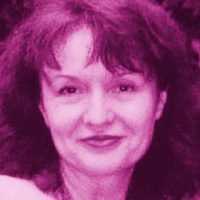 Susan Z Rich is an emotional addiction counselor, spiritual intuitive and holistic therapist. She counsels others to see life in a more positive way and teaches personal accountability for life choices. She is also the author of several children's books and Soul Windows…Secrets From The Divine.