Stephen King's Mega Hit Remake of "It" Is Hurting The Clown Business
Personally, I find clowns masks scary to begin with since I was a kid. What finally did it for me was when serial killer Wayne Gacy, who was a career clown, was convicted in 1980 of murdering 33 young men. Have never looked at a clown mask the same way since. But children still love them as they are represented in books as fun characters that make you laugh and play jokes on you. Which is as it (no pun intended) should be. But then along came Stephen King's ridiculously warped and talented imagination in his 1986 book titled "It", that forever crafted a clown take on a menacing tone. His new remake from The New Line and Warner Bros. adaptation of the Stephen King novel is officially shattering box office records during its opening weekend. The R-rated horror film made a whopping $123.1 million from 4,103 locations, as of Monday morning. I wonder how the Ronald McDonald's clowns are doing?
As you would guess, it's not a good time for professional clowns. With the brief scare of the creepy clown sightings all over America last year and the upcoming big screen take on the novel/miniseries that arguably started it all, kids likely won't be lining up at the circus anytime soon. And it's bad for business. The World Clown Association (which really exists folks) is blaming Stephen King's box office smash remake of "It".
In an interview with The Holly Reporter, World Clown Association president Pam Moody says members of her association are being negatively affected by all the bad press surrounding clowns: "People had school shows and library shows that were canceled. That's very unfortunate. The very public we're trying to deliver positive and important messages to aren't getting them." Moody claimed that fear of clowns is not as universal as people would believe. Some kids are scared of clowns just as some kids are scared of the Easter Bunny or Santa Claus, she said. I bet though, it would be difficult to find a Netflix a movie about killer bunnies!
Moody believes it all started when "It" was published in 1986. "That introduced the concept of this character. It's a science-fiction character. It's not a clown and has nothing to do with pro clowning." Although there have been several horror movies with scary clowns in them, it is a concept that actually all started with the 1982 "Poltergeist" movie that demonized a small clown and scared the hell out of a young boy. On the WCA's website, they released a "Stand on Scary Clowns" statement, urging potential clients to not pay attention to the clown fear-mongering of current Hollywood films. "We understand that some people enjoy the "horror genre" of entertainment, but we find that many people are confronted by images of horror characters (impersonating clowns) and are startled by them…which is obviously the goal of these horror characters. In my opinion, these horror characters are not clowns. Even the character in the movie "IT" should be understood to be a fantasy character – not a true clown." Ok! I certainly feel safe now, how about you?
Susan Z's Conclusion:
The horror genre can make almost anything scare the hell out of you if it is presented to you in a way that triggers a phobia. We all have them. I mean anybody that had a parent read Grimm's Fairy Tales at night is enough to screw you up for life.
Four of Wands:
Moving on to another residence or vocation with optimism. Sometimes the universe pushes people to do other things. Possibly, the clowns that aren't doing business, it was time to move on to something else. For the rest of the clown professionals, hang in there…it will calm down.
Eight of Wands:
Quick, fast reaction or movement on a life situation. I feel this represents the immediate response from people being scared by the clown in the "It" movie. I mean being scared by a really, really, creepy, horrible, kick-ass, terrifying clown!
Death: Inverted (Upside Down)
Dying away of the old and transformation into the new. Since pulled inverted, I believe this might support the idea this will blow over and then something else will take its place to scare the hell out of everyone. Hello Kitty, maybe? Lol!
Video Credit: Video Owner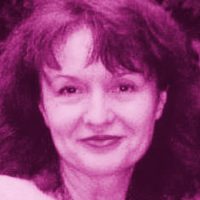 Susan Z Rich is an emotional addiction counselor, spiritual intuitive and holistic therapist. She counsels others to see life in a more positive way and teaches personal accountability for life choices. She is also the author of several children's books and Soul Windows…Secrets From The Divine.