Surviving the "Dark Night Of The Soul"
Webster's Dictionary definition of the Dark Night of the Soul is a noun; "A period of spiritual desolation suffered by a mystic in which all sense of consolation is removed." Anyone in search of spiritual awakening has experienced the infamous "Dark Night of the Soul."
It's an overused word to describe a spiritual awakening by walking through the life fires of hell by metaphysical people, but it doesn't take the bang out of it! This experience occurs when the soul is ready for a drastic change to a higher consciousness and definitely not for spiritual sissies!
Some of us endure this process only once in our lives, while others go through it many times.
So, what exactly is the "Dark Night of The Soul?" It threatens one's illusory joy and happiness in life and also has the ability to take what we believe to be living hell and making it seem much worse. So why would one choose to seek out the experience?
Well the answer to that is, they don't, it finds you! In proportion to those seekers to higher consciousness, about 25% will experience a time of such dark despair and identity crisis, until as a butterfly struggling out of its cocoon, emerge on the other with a profound joy, knowing and insight of self that you were unable to see before.
Why? Because of the ego's hold on the idea that unhappiness, feelings of less than, failure, anger, bitterness, etc. is a way of life and is our true nature.
Story continues below…
Considering getting a psychic reading? We have carefully screened and selected a range of gifted, compassionate psychic readers to provide clarity and new insights into your life. Online psychics available 24/7.
Facing fears
Your searching soul will squeeze the ego, making sure that everything you feared or hid behind will be forced to the forefront, pushing you to release it. The process is hell and if you ever ask anyone who is on a strong spiritual searching path that if they knew it was going to be this hard, they probably would not have done it…they say that but usually don't mean it. It's just kind of thumbing your nose at God because no one told you how hard the dark night of the soul would be.
It usually comes about after considerable spiritual searching for a higher consciousness. It is like a fraternity initiation before one can really see the truth of unconditional love of self and others through God's eyes.
The general meaning pretty much comes down to this, a lengthy and profound absence of light and hope in your life and feeling absolutely alone on your journey. You may have more than one in your life and sometimes when they happen, you wonder if it will ever end. But it does and the revelations of self are beyond joyful explanation with end results of being a more authentic, loving, humbled self, finding the life con game gone and what remains behind is as real as you can get.
Once we have awakened, there is no going back to sleep.
What the Dark Night of the Soul is like
Here are some of the feelings, emotions and experiences that happen when you are smack in the middle of a Dark Night of the Soul. I am sure many of you will totally relate.
You feel like you just don't fit in anywhere anymore. The old irritates the hell out of you and the new territory feels unsure and scary.
You feel God has abandoned you. You usually get stripped of all your crutches and screens you hide behind so no one can really know how much self-hatred there is or how afraid you are.
The loneliness and sense of isolation that no one understands you anymore is overwhelming at times. Lots of misunderstandings, arguments, tears and pity parties.
You try to be kind and compassionate but you find yourself being pissed at the world, God, yourself and everyone around you and in it and don't know why.
Your zest for life is just gone. It seems all the enthusiasm you had for the future self you had envisioned is now not worth the effort or was just a fool's dream.
You feel a big hole in your heart that was once capable of joy and fulfillment and easily manifesting prosperity, but now does not work anymore. You can't figure out what you are doing wrong?
When you used to meditate, it brought you a sense of peace and calm, now those moments are fleeting and your mind will not quiet from the turbulence of doubt.
Old feelings and emotions years buried and completely forgotten, suddenly are remembered. The hurt and anger is as raw as though it just happened today, forcing you to realize you have never forgiven.
Susan Z's Verdict
Those are just a few on the list. Anyone who has gone through a phase in their life where there seems to be only darkness and questioning if God and/or the Universe is even there anymore, knows that eventually it does end. Then life seems more vibrant and real and you choose to deal with challenges without self-pity and then become fully aware what gratitude means. Which by the way, is what manifests everything wonderful in your life!
---
Considering getting a psychic reading? We have carefully screened and selected a range of gifted, compassionate psychic readers to provide clarity and new insights into your life. Online psychics available 24/7.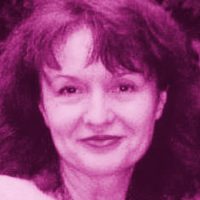 Susan Z Rich is an emotional addiction counselor, spiritual intuitive and holistic therapist. She counsels others to see life in a more positive way and teaches personal accountability for life choices. She is also the author of several children's books and Soul Windows…Secrets From The Divine.