Tami Time: Psychic Tamara answers your questions
Every week I deal with questions from readers and try to help them resolve their issues by drawing a tarot card and reading what it means for them. If you would like to submit your question to me, email me at TamiTime@7thSensePsychics.com.
Should Elizabeth relocate from one state to another for a man she dated years ago? Will Jessica's marriage survive her husband's incarceration? Kathy has suffered three major losses in two years and Belinda longs to reconnect with her children after the recent passing of their father.
"Hi should I move from Chicago to Florida for a man I dated in the past I don't know can you please help me. Thank you so much I appreciate it." – Elizabeth
Hon, the card that came up for you was reversed Queen of Cups which is stating quite loudly that making such a major move for a man, especially a man you are not actually in a committed relationship with, would be a huge mistake. This card says you need to put yourself first and IF you choose to do this, it needs to be solely in an effort to better yourself and enhance your own life. If you move for this man that you only dated in the past but currently have no real connection with, you will very quickly come to have some pretty major regrets. I urge you to very thoroughly think this through.
"2 years ago l lost 2 sister that meant a lot to me , now buried another sister! Feeling of numbness faced" – Kathy
Oh, Kathy, it truly pains me to see of what you have been through. I am so sorry for your losses and in such a short period of time. I have lit four special candles in honor of you and each of your sisters.
The card I drew for you was The Lovers, reversed. Hon, this card speaks of how incredibly out of sorts you are feeling. You are broken and fear that this overwhelming pain will never go away.
Unfortunately, it will not ever go away; however, in time it will become easier to put one foot in front of the other and allow yourself to smile and eventually even laugh.
In addition to feeling so broken and out of sorts, I see you feeling some guilt. The guilt that you are still here when they are gone. This too will get easier to live with. In the meantime, you need to live your life and do it to honor them rather allow yourself to completely withdraw. You need to make the best of your life now if for no other reason than as a gift to each of your sisters.
Story continues below…
Considering getting a psychic reading? We have carefully screened and selected a range of gifted, compassionate psychic readers to provide clarity and new insights into your life. Online psychics available 24/7.
"I met my husband in 2017 and we clicked right away! Both born under the cancer sign can be challenging sometime but we are best friends and very passionate about each other and on September 24, 2019 we got married and soon after had a baby girl named sage. I have a daughter from my first marriage Kylie who adores him thinks of him as her dad. Recently though he has been struggling with alcoholism and violated his probation landing him on a very "long vacation" in our house of corrections. This hurts me in ways I cant even explain. I love him so much and want the best for him and my family. I guess what I'm asking is, is there a bright future still after this mess or do I let go and try to make the best of what is to come with my children. Is there happiness and renewal for me and him will we get
through this." – Jessica
Unfortunately, hon, I am seeing that your marriage most likely will not survive your husband's time away. The card that came up for you was the reversed Queen of Swords. This card tells me that you will not be able to handle being alone for so long. Some people just find it considerably more difficult than others to be on their own without a significant other. I am getting that you are one of those people, hon. I feel on some level that your husband is aware of this and that in about six months, he will tell you he wants you to move on without him.
"My ex husband passed away September 4/20. Will my children all start talking to me again . It was kept from them what happened to me ." – Belinda
I am very sorry to see that you have been distant and out of contact with your own children, hon. I lost my mother to cancer more than 30 years ago and it truly breaks my heart to see of people who do not make the best of the time they have with their parents.
In time, some of your children will eventually talk with you again. Unfortunately, not all of them will, but there will be a time when you very, very slowly work to rebuild a connection with some of them.
The Five of Swords came up for you as a warning, though. With their father gone and unable to defend himself, you must be extremely cautious in the event you ever decide to tell your children what really happened. If they think you are trying to sully their father's standing in their eyes, they will completely walk away from you and they will do so in such a way that you will be quite devastated.
Please understand that I am not encouraging you to keep the truth from them. Rather I am just saying that if you decide to tell them, do so with caution and choose your words and timing very carefully.
Considering getting a psychic reading? We have carefully screened and selected a range of gifted, compassionate psychic readers to provide clarity and new insights into your life. Online psychics available 24/7.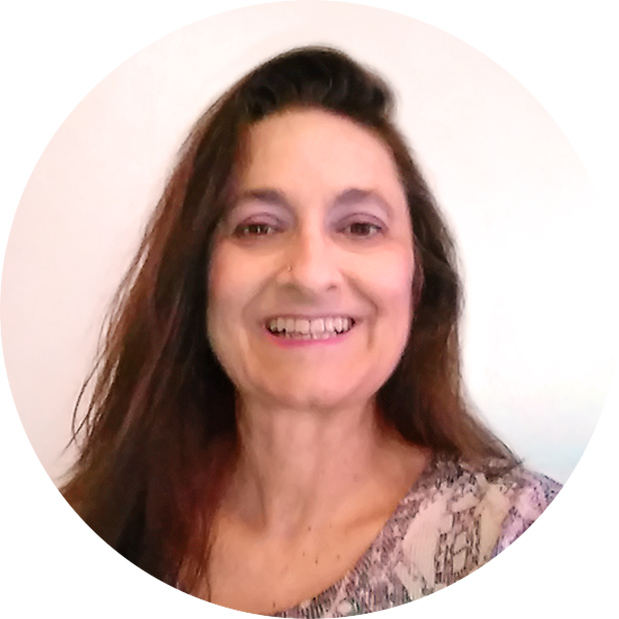 Tamara is an award-winning writer with over 35 years experience as a Spiritual Life Coach, Psychic, Tarot Reader and Medium. She has worked with individuals all over the world through a myriad of life issues ranging from relationship and marriage counseling to dealing with grief and loss, as well as a whole host in between. She appears as a guest speaker on numerous podcasts and radio shows.