Tami Time: Psychic Tamara answers your questions
Every week I deal with questions from readers and try to help them resolve their issues by drawing a tarot card and reading what it means for them. If you would like to submit your question to me, email me at TamiTime@7thSensePsychics.com.
During these uncertain times of global health and economic crisis, life still must go on. This week, Maggie writes in with her desires for a new job while Laura and Samantha each have concerns about love.
"I have been a 911 dispatcher for one year now. I'm not really happy with all the commitment they require because I do have small children. The twelve hour shifts, the constantly on call,  working every other weekend. I've been job hunting pretty much since I started with not much luck. What am I doing wrong? Or what is it that is interfering? Please help. I'd like to be working a 9-5 M-F." – Maggie
Hon, I am picking up on a couple of concerns in your quest for the days/hours you're desiring. The first is that your experience and/or education is lacking a bit in that the only positions you really qualify for at this time pay less than what you are desiring. That brings me to the second concern which is your willingness to take less than what you are currently making as a 911 dispatcher.
The King of Pentacles coming up for you shows that it is possible to find something that pays relatively equivalent to what you are currently making, but you will have to make some concessions such as regarding hours or doing something you may consider "menial" or "less-than" what you are desiring.
I strongly suggest you look into registering with any temporary agencies in your area as often those positions pay well and can turn permanent. Unfortunately, though, they are often data entry which can be rather tedious.
For the coming three to four months, you will be up against a massive brick wall with so many people seeking employment in the wake of the coronavirus. I am seeing it will be late August before you find something more to your liking.
Story continues below…
Considering getting a psychic reading? We have carefully screened and selected a range of gifted, compassionate psychic readers to provide clarity and new insights into your life. Online psychics available 24/7.
"I have been alone for many years will I stay that way or will someone come into my life in the future? Thank you for taking the time to read my email." – Laura
Laura, I had a LOT of trouble shuffling the cards while focusing on your question. This tells me that you currently have a rather old-fashioned view on meeting someone new as well as some concerns around how you are coming to feel about yourself. I think the second thing is more important, so I will address it first.
I am sensing that after such a long time alone, you are coming to have a rather negative view of yourself and a bit of depression is setting in. It is imperative that you face these issues and remove them as each negative state will only grow unless you make the conscious effort to move beyond them.
The other obstacle I am picking up on is also touched on with the card that I drew for you: Four of Swords, reversed. This card speaks of the stagnation around you that is being fed mainly by your expectation and/or hope that someone will come to you. Nowadays, it just does not happen that way for many people.
I am seeing you need to be a bit more proactive at bringing new and significant love into your life. That in no way means hit up the bars and nightclubs. Not at all! Nor does it mean sign up with any of the countless dating sites. I am very much against those.
I'm talking about getting out and placing yourself in the path to meet people in general with whom you already have something in common. This can be done through taking a class/course on something that interests you, volunteering, joining some kind of group that meets regularly or a facebook group on a topic you enjoy.
You just need to put yourself out there. Through taking more of an active role in your own social life (not necessarily love life), I see you meeting a new and possibly quite significant romantic partner around November of this year.
"I need to know if I should keep waiting for him or move on….he is the love of my life! it's beautiful and magical when unite. We were together for 2 and a half years then he left me behind had a 8 mo relationship with a younger woman and now he's been in and out of my life for the past 4 and a half years. He says he doesn't want a relationship. He's working on his career and retirement. He's says I'm the only one and I believe that. Do I keep waiting for him or move on to something else? I believe I deserve more than a few romps in the sack every month. I can see it in his eyes that he cares and maybe even love me…but I'm having some serious thoughts on whether I should stay." – Samantha
I'm sorry if this sounds rather blunt, hon, but it's time to just let go and move on. If he doesn't have things together after four and a half years at his age, he will never have things together and I'm not talking about his desires for his career and retirement. I am talking about him dragging his feet and stepping up to be the partner you most desire and need. It just is not going to happen, and he has even told you he does not want a relationship (your words).
The Queen of Swords came up in looking at your situation. This lovely lady speaks of the need to set some clear boundaries with this man and hold him accountable. It's time he either fish or cut bait; poop or get off the pot. He just needs to know you will not wait forever and be content simply being a booty call.
Let him go, hon.
Considering getting a psychic reading? We have carefully screened and selected a range of gifted, compassionate psychic readers to provide clarity and new insights into your life. Online psychics available 24/7.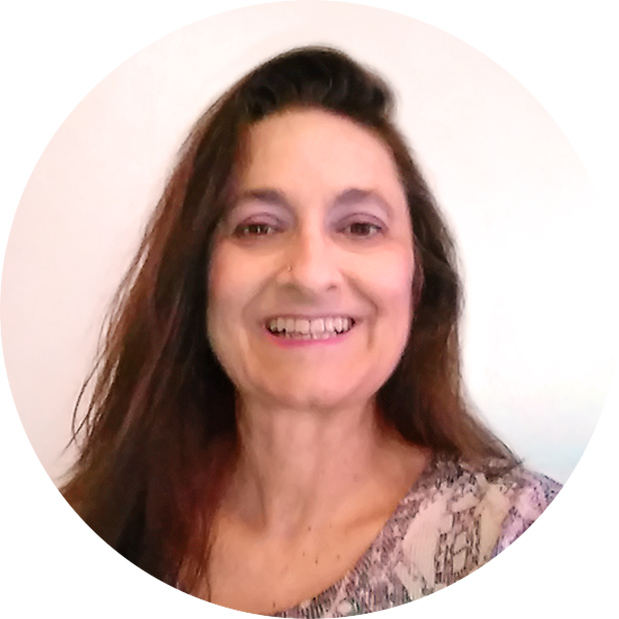 Tamara is an award-winning writer with over 35 years experience as a Spiritual Life Coach, Psychic, Tarot Reader and Medium. She has worked with individuals all over the world through a myriad of life issues ranging from relationship and marriage counseling to dealing with grief and loss, as well as a whole host in between. She appears as a guest speaker on numerous podcasts and radio shows.