Tami Time: Psychic Tamara answers your questions
Every week I deal with questions from readers and try to help them resolve their issues by drawing a tarot card and reading what it means for them. If you would like to submit your question to me, email me at TamiTime@7thSensePsychics.com.
Even in these uncertain times of sickness, death and economic disaster, many people find themselves focused on love. It is difficult to not think about it when we find ourselves isolated, alone in our homes while so many are wrapped up in their own lives simply doing what they can to get through the day. This week, I speak with Carmel who has had some bad experiences, but still holds out hope that the right person is out there. Renee wonders if her ex will return and Candice H. struggles with a different kind of lost love.
"I faithfully read your replies every week and love your warmth and understanding in your answers. I hope you can help me.
Several bad experiences have left me feeling cautious of ever finding a partner. Do you think this might happen for me. Would love to meet someone genuine and caring – someone who will put me first for a change." – Carmel
I so very, very much appreciate your kind words and you taking the time to read the postings each week, hon! I also am happy you took time to write in and do hope I can help you at least a little.
The Page of Swords came up when looking at future love for you. This young man indicates the need for change and a fresh perspective and approach.
Stop doing what you have been doing and get creative. I am sensing food quite strong around you meeting this new person, Carmel. For this reason, I suggest you look into taking a cooking class or volunteering at a soup kitchen or maybe just going out to dinner more regularly with friends, family, co-workers.
I know this is not the time for any of that with the pandemic, but when you can, I urge you to look into any/all of these suggestions. In the meantime, consider looking into some local Facebook groups that focus on food in different ways. Local so you don't find yourself wasting time on long-distance connections. You also may learn some new and interesting things about your current geographic area.
With just a little effort, when it's safe to get back out there, I see you being in a solid, equal and very satisfying love connection within 12 months.
Story continues below…
Considering getting a psychic reading? We have carefully screened and selected a range of gifted, compassionate psychic readers to provide clarity and new insights into your life. Online psychics available 24/7.
"Should I give up on Manning, my ex, coming back?" – Renee
Hon, the Eight of Wands says you definitely need to give up and make it quick. By 'quick', I mean do this like ripping off a bandage: fast and with little thought to minimize the pain.
This card also says that once you fully let go and take strides to move on, it will not take long for someone new and potentially quite special and significant to come along. Just make that decision to put yourself first and allow someone new and much more deserving to enter your life in divine timing.
"Hi I'm Candice and I just recently lost my boyfriend , he passed on the Friday 13 , and my heart just aches I want to talk to him or get a message to and from him and so I know if he's around in the spirit and what he want to tell me !can you maybe help me ?" – Candice
I am so terribly sorry to see of your loss, hon. Such a tremendous loss is difficult under the best of circumstances, but I have no doubt you are struggling even more with this current global crisis that is most likely keeping you at home thus allowing you far too much time to simply sit and think and reflect. This truly makes my heart ache for you.
I asked your boyfriend to give me a card for you and he presented me with the Three of Cups which speaks of some wonderful times ahead for you.
This card also indicates friendships and celebrations as well as leaning on others for support. I did have some trouble shuffling the cards which only reinforces how the current pandemic will adversely affect you trying to more effectively process your feelings.
I urge you to not try and work through your pain and feelings solely on your own. You at least need an occasional sounding board and shoulder to cry on. Until you are able to lean on someone else for a bit of support, there are some things you can do to help you communicate with your boyfriend that I think will be quite effective at simply bringing you a bit of comfort.
The most important thing you can do, especially right now, is to just speak aloud to him. He is telling me that he just needs to hear your voice. He is indicating that you have a rather soothing, comforting way about you that is quite effortless. In fact, he would occasionally listen to voicemails you left more than he needed to just to hear you talk.
Candice, this is turning into more of a reading rather than a simple card draw as I am supposed to do, but I feel you need it.
Your boyfriend will find ways to get through to you in response to you speaking to him. This will most likely be through recurring themes on television shows or through the music you may hear or even through billboards you see as you go about your daily routine. He is telling me that he will occasionally move things around your home, especially in your bathroom and bedroom.
He is almost always around you, especially close to the hours of 3:00 and 7:00, both a.m. and p.m. each day/night. As I look at him, I am being shown an image of the actor from decades ago, James Dean, leaning on his motorcycle wearing a leather jacket with a cigarette hanging from his mouth. Not sure if this means anything to you, but your boyfriend wanted me to pass that along to you.
Hon just talk with him as though he were sitting in the room with you. He is already trying to give you frequent messages, you have just been so caught up in your grief and looking for obvious signs such as actually hearing or seeing him. Unfortunately, he cannot make himself more evident at this time in part for fear of frightening you. Also, he fears that doing so may just be a bit too much right now.
Some losses we are never able to truly get over, but you will feel better – and he will hear – if you just sit and talk to him.
Considering getting a psychic reading? We have carefully screened and selected a range of gifted, compassionate psychic readers to provide clarity and new insights into your life. Online psychics available 24/7.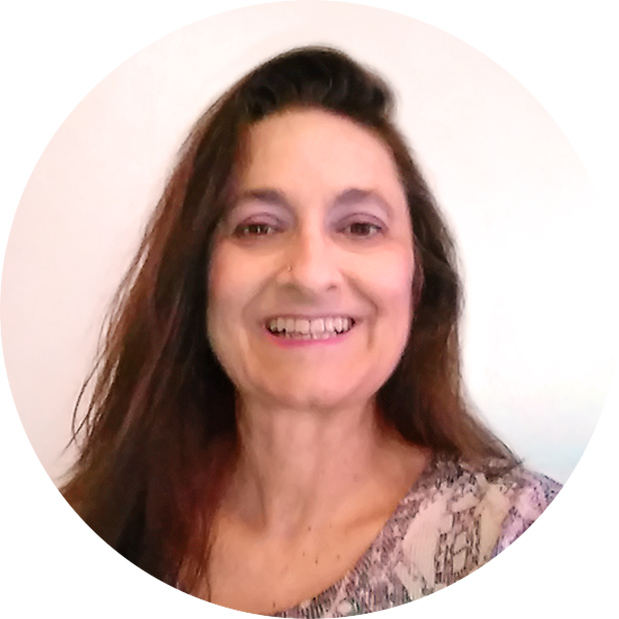 Tamara is an award-winning writer with over 35 years experience as a Spiritual Life Coach, Psychic, Tarot Reader and Medium. She has worked with individuals all over the world through a myriad of life issues ranging from relationship and marriage counseling to dealing with grief and loss, as well as a whole host in between. She appears as a guest speaker on numerous podcasts and radio shows.