Tami Time: Psychic Tamara answers your questions
Every week I deal with questions from readers and try to help them resolve their issues by drawing a tarot card and reading what it means for them. If you would like to submit your question to me, email me at TamiTime@7thSensePsychics.com.
In Tami Time this week, long-term romantic relationship possibilities is the theme of the day as Tina questions the sincerity of her incarcerated fiancé, Shamika asks if she will ever marry her son's father, Tania wonders if there is a long and promising future for herself and a specific man while Kris questions some tarot messages that may have been intended for her about a past connection reappearing in her life.
"My fiance of 5 years is incarcerated and has done many awful things to me while we were together. I am a Sagittarius and he is an Aquarius. I am 8 yrs his senior and feel our age difference has always played a factor in our issues. He has been lying to me about a certain situation which came to a head here recently and we stopped talking because of it. I asked him to stop calling me as I was very hurt about the revelation. 45 days have passed and he's come around to apologize and swears he's a changed man…at first I thought it was just "jail talk" but I can definitely tell something within him has changed. I am torn as to whether to walk away from him or to allow him a final shot to do right by me and our children. Please help me to shed some light on this situation. Thank you in advance." – Tina
The Five of Swords came up for you today, Tina, which speaks of your fiancé sometimes thinking about making some significant changes to himself, but he just is not able to fully commit to doing so. The main reason is that when he has time to reflect, he always finds ways to hold others responsible for his negative behavior and poor choices. In fact, were you to outright ask him why he has treated you so badly in the past, he would tell you that you deserved it and/or you made him do it.
This card also talks about continued conflict and increased disagreements and arguments, none of which will take ownership of even though most all of it is definitely his fault.
I am terribly sorry, hon, but I simply do not see that he is making any genuine or sincere effort to change nor will he in the future. Again, I am sorry.
Story continues below…
Considering getting a tarot card reading? We have carefully screened and selected a range of gifted, compassionate tarot readers to provide clarity and new insights into your life. Online readers available 24/7.
"Will I ever get married to my son father Andrew" – Shamika
Hon, I am afraid that I will have to say no to whether you will ever marry Andrew. He simply is not your intended life partner nor does he have any kind of true or genuine romantic love for you.
He likes you and enjoys being with you and wants to successfully coparent your shared son. He also occasionally desires to be physically intimate with you and may say some things or make some promises that he has little intention of keeping.
Your card in looking at this question today was the Queen of Wands, reversed. This card talks about you needing to know your worth and have more self-respect. Set some firm boundaries with Andrew then stand by them with all of your own conviction. You have made it too easy for him to come and go and simply get what he wants from you all the while he is just stringing you along and saying all the right things to keep getting his way with you.
Shamika, you deserve so very much more than that.
"May I have a love reading? Do you see a long and promising future with James and I?" – Tania
Hon, The Star turned up for you today which speaks of having faith, finding a purpose and a new beginning or restart if you believe in it enough.
This tells me that if you desire to be with James strongly enough and are willing to be patient as he works through some things (unseen by the tarot, but shown to me through other means), then the two of you may well go on to share a very long and fulfilling life together.
The potential is there but he does not yet have the desire. He is a bit gun shy due to a couple of past issues, one of which involved infidelity. But if you hang in there, do not try to push him to do or admit anything as far as past hurts or current feelings, I am seeing you will be very happy with the end result.
"I have been watching a tarot card reader on YouTube for the past year now she keeps implementing on my near future that a man who denied his love for me and treated me terribly in the past will come to a conclusion that he does truly love me and he knows my worth I have not yet seen this happen will it ever happen with this one particular man or should I move on when 2020 began I started looking positively at my life and making drastic changes as far as eating healthy exercising feeling positive and loving myself once again and the pandemic came and I sunk into a low I'm back on top again I just need someone to share the rest of my life with" – Kris
Kris, I would not ever say that any other reader or psychic was wrong. I can only say that I am not picking up on the same things this particular tarot reader may have been seeing.
Each of us works with different energies, spirits, guides and tools. Even our tools vary including the vast number of tarot, oracle and angel cards available.
In looking at your situation, I am seeing that this particular man is firmly in your past and that is exactly where he should remain. By your own statement, he treated you terribly. Whether he did that because he was in denial about something or for any other excuse, there is absolutely no legitimate reason to treat any person poorly. You are trying to justify his actions because you are lonely and very much desire companionship and he seems comfortable to you at this time.
Through the Page of Wands, though, it is being expressed to me that you need to fully release him and any hopes of ever being with him. He is no good for you. He wasn't then and he is not now.
Your card today speaks of rediscovering yourself and the unlimited potential around you for finding and securing a quality, long-term romantic partner. You need to step outside your comfort zone and get out a bit more when it is safe health wise as you will not meet anyone worth your time and energy online or through an app.
Considering getting a tarot card reading? We have carefully screened and selected a range of gifted, compassionate tarot readers to provide clarity and new insights into your life. Online readers available 24/7.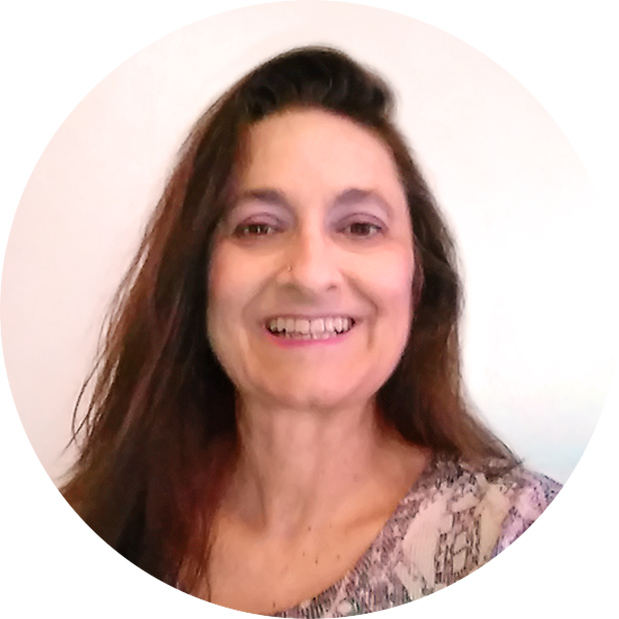 Tamara is an award-winning writer with over 35 years experience as a Spiritual Life Coach, Psychic, Tarot Reader and Medium. She has worked with individuals all over the world through a myriad of life issues ranging from relationship and marriage counseling to dealing with grief and loss, as well as a whole host in between. She appears as a guest speaker on numerous podcasts and radio shows.