Tami Time: Psychic Tamara answers your questions
Every week I deal with questions from readers and try to help them resolve their issues by drawing a tarot card and reading what it means for them. If you would like to submit your question to me, email me at TamiTime@7thSensePsychics.com.
In Tami Time this week, we hear from Angie who is finding it hard to forget her husband of 18 years, Louise whose boyfriend left her after an illness, and Regina who misses being in a relationship.
"I am having a hard time forgetting the past, it's been 4 years since my marriage of 18 years ended with him committing adultery, it had been going on for nearly a year and I never knew a thing, it was 2 weeks after he left that I found out. I accepted it was over and started to move on but 3 months later he started playing mind games. I spoke to him, he said he made a big mistake he was leaving her, etc. etc. I was willing to try again as he even told his family he had made a mistake and was gonna work it out with me.
"That evening he told me he had decided to stay and work it out with her. I forgave myself for acting so stupid and for not reacting like I should have. I never really shouted at him after what he did maybe I should have. I'm not alone, I have family but no friends now. I'm lonely, I still cry a lot, and all the things we planned together, he's now doing them with her. I dont think of him much now, I just want to know if I will meet someone to share my dreams and my life with, I'm getting used to being by myself but I would like to meet someone" – Angie
The card I drew for you, Angie, was the Four of Cups, reversed, which indicates you need to get things right within yourself.
Forgive yourself for believing him when he claimed he made a mistake and wanted to try again. You shared a huge portion of your life with this man. It was only natural to want to believe him. But you did nothing wrong.
Reacting would not have had any effect on him at all. That would have only given you a small bit of satisfaction at first, soon followed by guilt. There is no benefit to getting angry.
It is often said that the best revenge is living well.
You have to let go of what happened and know that it was not about you. You did nothing wrong before, during or after. Granted you may have had problems in your marriage, but he made that choice himself and Karma will reap its reward upon him.
I see that you will have someone quite special and significant in your life in time. The timeline I am getting for you to meet this new person is late summer 2020.
Story continues below…
Considering getting a psychic reading? We have carefully screened and selected a range of gifted, compassionate psychic readers to provide clarity and new insights into your life. Online psychics available 24/7.
"I've been in a relationship for 3 years with a man I thought was so perfect for me, he was my world. We were so in love it was like a crazy love story. Life came crashing down for me when I was diagnosed with an illness, he was my rock, my best friend and the one good thing in my life. Unfortunately, the illness left permanent damage, which has made me lose my confidence and I'm very vulnerable but it's early days of my recovery.
My partner cancelled my birthday which upset me a lot due to the year I've had, he has been off with me since my birthday and then left me just like that, no explanation just told me there's no future and had to go but never spoke to me again.
I'm so lost and don't understand as he gave me no answers.
Will I ever find love again as they all seem to break my heart or will he be back? " – Louise
I am terribly sorry this has happened to you, Louise. Unfortunately, I do not foresee your former boyfriend of three years returning to you.
In looking at your future love prospects, I drew the Seven of Wands, reversed, which tells me you are completely drained emotionally. You need time to heal and get your mind right as there is so much confusion as to why your boyfriend chose to leave, especially without any explanation.
Give yourself a break and accept that you may never truly know why this happened. Coming to terms with this and allowing yourself to let go and look forward to a new future, I sense someone new and potentially quite significant will enter your life during August/September of 2020.
---
"I just read your response to Michelle (divorce after long term marriage), and I could have written that request.
I have been divorced for 3 years after 25 years of what I thought was a happy marriage. It took me a while, but I finally found happiness without him. However, I miss being in a relationship. Dating has not gone well, since I've yet to meet anyone worthwhile. My mistakes have been the choices I've made trying to find love again.
Will I ever be lucky in love?" – Regina
While focusing on your question, Regina, the cards shuffled quite easily which is a very good sign. I drew The Hierophant which speaks of spirit and core beliefs. It is through these that I foresee you meeting your intended long-term partner.
It will happen for you, but you need to stop looking and just allow things to happen naturally for you. Become more involved in a group that caters to spiritual growth.
This does not necessarily mean church, just any organization that encourages spiritual development, even an online group.
Considering getting a psychic reading? We have carefully screened and selected a range of gifted, compassionate psychic readers to provide clarity and new insights into your life. Online psychics available 24/7.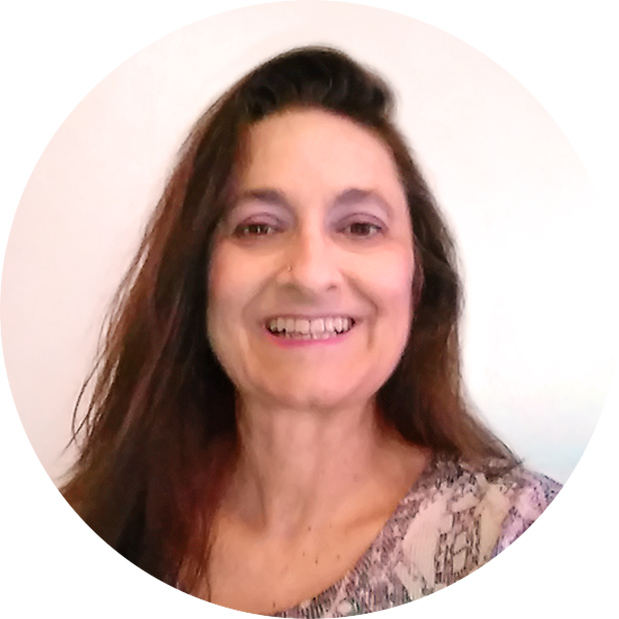 Having attained Master Level at Mediumship, Tarot, Energy Work and general Psychic Readings, Tamara (Tami) has a great many years' experience as a Spiritual Counselor, Psychic, Tarot Reader and Medium also. She is highly skilled at Numerology, Auras, Past Lives and Chakras and can help you determine your own psychic abilities; she is remarkably adept at simple questions as well as those most in-depth. As an award-winning writer with more than 45 years' experience, Tamara (Tami) has provided original works to 7thsense on various subjects and writes the Daily Tarot Draw.