Tami Time: Psychic Tamara answers your questions
Every week I deal with questions from readers and try to help them resolve their issues by drawing a tarot card and reading what it means for them. If you would like to submit your question to me, email me at TamiTime@7thSensePsychics.com.
Each of us has some degree of struggle in our life but how we choose to deal with those struggles makes all the difference. Life is simply one choice after another with each choice we make having either a positive or negative impact on us and our life. Quite often, the choices we make will have an affect on those around us.
Stephanie is too close to her situation to see the choices before her as her now-teenage Christmas baby is trapped in his 14 year-old mind, S.M.is not alone while an anonymous reader is distraught in a bad marriage and potentially losing a good romantic partner as a result of her choices which she feels are quite limited. Wendy is just plain struggling and in pain.
"Just as the others on your page, i too, have had some terrible losses as well as I've also experienced quite a few traumatic situations. And all over a relative extremely short amount in time.. its been a constant coming with no moment in between to even be able to process everything as it has been so that i can even regain myself in any kind of way, and let me go ahead and add to this before i go any further.. my spirituality is deep I'm a hypersensitive, struggled a lot with learning myself and feels and what it means to be gifted,, there is nothing more that can be done to me in hurt or harm than what I already have had done and know on now,,, please for me one card,, my son was me all over but even more sensitive than me, Born on Christmas he was a gift to me, 14 is the age he's always going to be,, just 3 days before my bday this past October he was struck by a car,, i need to get some kind of peace with this,, so that my lil man can have his rest, this is deserved and iv worked hard for it thank you dear one." – Stephanie
Oh, hon, that truly breaks my heart and I cannot even imagine what you must be feeling and experiencing. The card that came up for you was the Seven of Cups which speaks of some very good opportunities ahead for you.
This card also talks about the need for you to get back in touch with your spirituality and your abilities. This needs to be a priority. I am hearing that you will just feel more settled in doing this no matter what else happens in your life.
I am quite limited as to what I can say regarding your son due to the health concerns, but I am being told of three untapped resources available to you to help your son in some way. I see you finding these resources through an online support group, possibly on facebook. If you have not already, I urge you to join a couple.
Story continues below…
Considering getting a psychic reading? We have carefully screened and selected a range of gifted, compassionate psychic readers to provide clarity and new insights into your life. Online psychics available 24/7.
"Hello I am a married woman but unhappily married we live in the same household with no communication or intimacy we sleep in different rooms and struggling in this marriage for years .. there is someone else that I am interested in we have had relations but he is not accepting the fact that I am still here and he has chose to distance himself because he think my reason for being here is because I don't have the courage to leave but the true reason is I don't have the Financial help to leave. And I love him.. and want him.. what's next for me in this situation?" – Anonymous
Hon, as I was shuffling the cards for you, the Four of Pentacles fell out in the reverse position. Among the messages presented by this card, I am seeing that you need to put your own needs, desires and what is best for you first. It also speaks of resources to help yourself financially. I feel some options around you to be explored.
Unfortunately, what is next for you and this other man is that he will soon completely pull away from this relationship unless you are able to make some major changes sooner.
This man is very much action oriented. He needs actions from you because he does not hold much value in the words. I am sorry.
"I just want to know if I've done a good job with my boys and want to know if he thinks so ?
I know they both are with me at all times I know they guide me I just want to know I'm doing ok and that I love them very much" – S.M.
I am so sorry for your loss, hon. The card that turned up for you was the Queen of Cups which speaks of emotional stability and your good heart. I am also seing t
that you have been getting messages from them but have not been open to receiving them.
One of your angels even moves things in your home from time to time. I am seeing something significant about the hours of 8:00 a.m. and 8:00 p.m. as well as something in your yard that you recently noticed.
You have done extremely well, and I feel you will only progress as you come to receive the messages. He also feels you have done quite well.
"To keep this simple..
My life has been a living nightmare since my first memory.
Though i thought i could change that with my first love .No every relationship has been abusive & always he had affairs .
As a single mother my children I lived for! I would die for!.In return now they are grown I get no respect!!!
So tell me Tami with whatever life I have left what card do you pull for me ???
Will I ever find true love???" – Wendy
Hon, the Two of Swords, reversed, came up for you which speaks of stagnation and self-limiting way of thinking.
A true love partner is not going to make your life any better, hon. In fact, another romantic partner will only complicate your entire life.
Only you can make the desperately needed changes in your life and only you can find your inner peace and happiness. Once you have successfully done these things, a fantastic new and well-balanced love will find you.
Considering getting a psychic reading? We have carefully screened and selected a range of gifted, compassionate psychic readers to provide clarity and new insights into your life. Online psychics available 24/7.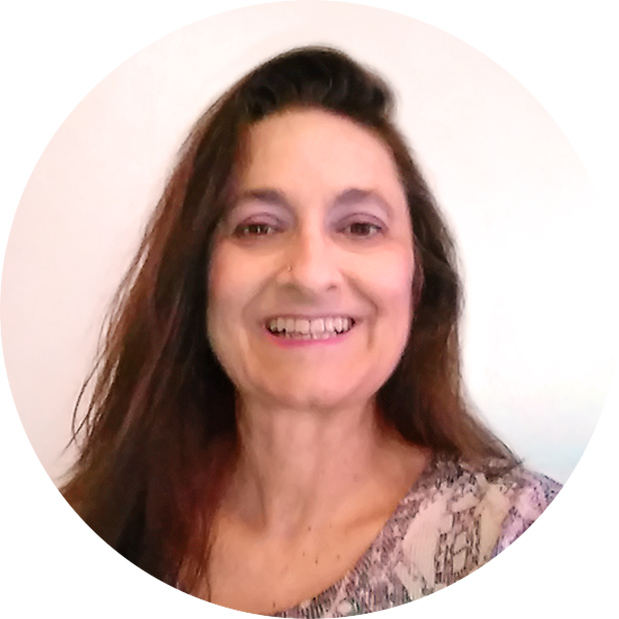 Having attained Master Level at Mediumship, Tarot, Energy Work and general Psychic Readings, Tamara (Tami) has a great many years' experience as a Spiritual Counselor, Psychic, Tarot Reader and Medium also. She is highly skilled at Numerology, Auras, Past Lives and Chakras and can help you determine your own psychic abilities; she is remarkably adept at simple questions as well as those most in-depth. As an award-winning writer with more than 45 years' experience, Tamara (Tami) has provided original works to 7thsense on various subjects and writes the Daily Tarot Draw.