Reading the Year Ahead for Taurus
A tarotscope is a horoscope that uses tarot cards to guide the astrological divination and help focus it for the reader. Here I've pulled three cards to illuminate what's coming up in 2023 for Taurus.
January to April: King of Pentacles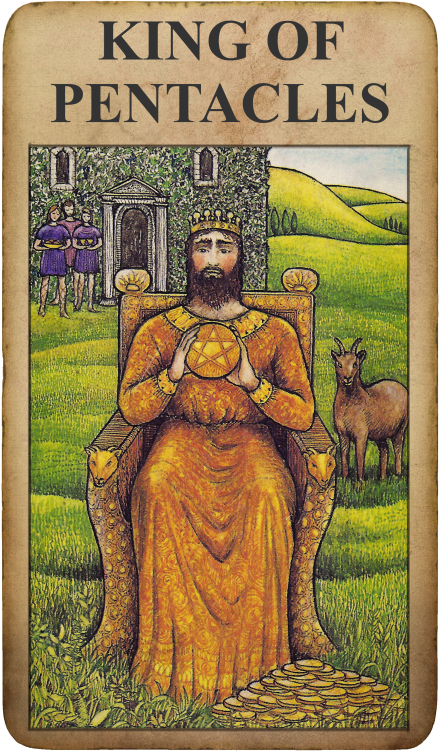 The King of Pentacles card shows how you seem to be surrounded by challenges and opportunities in the first four months of the year. Sometimes we don't see the true value of the effort we put into achieving something until we have succeeded. The message from the cards for these months is not to shy away from a challenge. It may seem stressful at first glance, but if you like the idea of where it can take you, then take on the nature of the bull and push forward. Once you start the push, it's amazing how things start to get easier. Tell yourself, if you can think it, you can do it. This will allow the curious side of the Taurus bull in your soul, to explore new avenues and in some cases, open new, happy and unexpected doors of wonderful adventure.
May to August: Two of Pentacles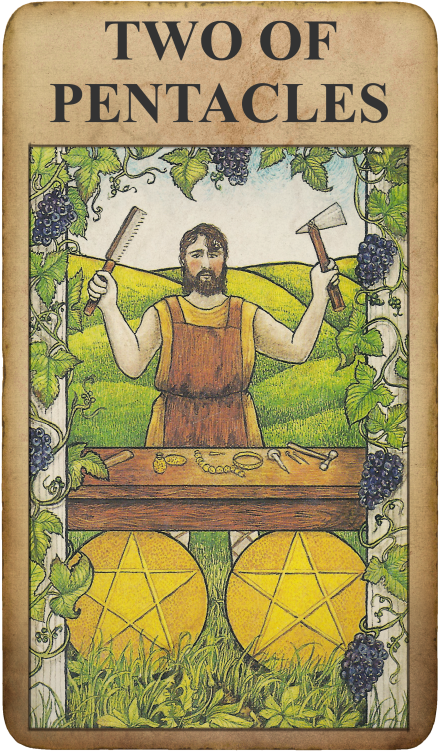 The Summer months seem to be more about emotional issues. People from your past seem to be crossing your path again and reliving old memories. There is a great sense of warmth and support from you and for you. For some you could be meeting a new love or new friend. The world seems to be opening a new path for those Taurus who are looking for love. Open your mind to a stranger becoming more than just a new acquaintance. Follow your instincts and let the light of love into your path. With Taurus, it can often be about giving yourself a happy goal, and then letting the nature of the bull help you to charge for it. It's time to make this year one you will be able to reflect on with a smile in years to come.
September to December: The High Priestess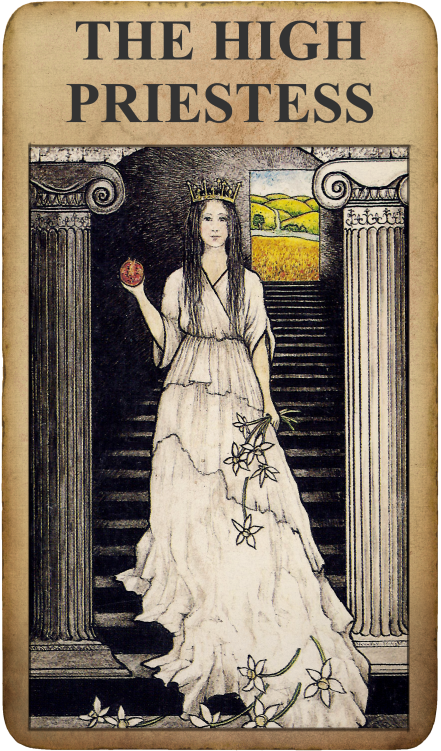 The High Priestess card shows how opening your heart and mind to new things can bring so much fun into your life. Change can sometimes seem a little bit scary at times. This is because the human side of us craves certainty. However, the Taurus bull is a curious animal, and letting your mind open to new experiences can bring your life onto a wonderful and productive path for your future. Allowing yourself to learn some new skills, can often open a much bigger door than you imagined. So, be prepared to close 2023 with some new ideas for 2024. People coming into your circle late in the year, can bring you some very interesting information and opportunities. You do well in groups, as the Taurus bull is always at their best when surrounded by a herd.
Considering getting a tarot card reading? We have carefully screened and selected a range of gifted, compassionate tarot readers to provide clarity and new insights into your life. Online readers available 24/7.
Read more 2023 Tarotscopes:
Aries, read your 2023 horoscope
(March 21-April 19)
Gemini, read your 2023 horoscope
(May 21-June 20)
Cancer, read your 2023 horoscope
(June 21-July 22)
Leo, read your 2023 horoscope
(July 23-August 22)
Virgo, read your 2023 horoscope
(August 23-September 22)
Libra, read your 2023 horoscope
(September 23-October 22)
Scorpio, read your 2023 horoscope
(October 23-November 21)
Sagittarius, read your 2023 horoscope
(November 22-December 21)
Capricorn, read your 2023 horoscope
(December 22-January 19)
Aquarius, read your 2023 horoscope
(January 20 to February 18)
Pisces, read your 2023 horoscope
(February 19 to March 20)
As the 7th Son of a 7th Son, Vincent was born a Psychic, Clairvoyant and Healer according to Irish folklore. For decades, Vincent has used his gifts to help people from all walks of life find clarity, direction and purpose. Now he can help guide you.