Telltale Signs He Is Not Looking To Get Serious
When you meet that new guy and things are just going so well and all the signs are there that this could be the "one", sometimes he is and then sometimes he isn't. It seems the ones we remember most vividly are the ones that aren't and leave us feeling devastated because our hopes and dreams were shattered. If there was a guide book we could follow and just go check, check, check, check… then he must be the one. But we don't and love is not rational and we love who we love. There are no handbooks, only our hearts.
Most of the time we learn from experience but mostly from our definitions of love given to us from our role models when young and considering the divorce rates, not so great. Even if you were one of the lucky ones who had parents you could say; "I want to marry someone just like my wonderful Dad!", we still cannot control who we love, as there are so many factors involved. Karma, a soul's desired life experience and sometimes just plain desperate stupidity, but you fall in love anyway.
Since there are no rules for love except the one important one of being respected and honored as a woman, love is a puzzle we have to figure out on our own. According to the couple therapists and marriage counselors, these are what they consider helpful hints, since most of them are red flags anyway. If you see these signs start showing up in your new relationship, put your big girl panties on and strut away in the other direction with the attitude of "HIS LOSS"!!!!!!! And NO!!!!, he won't change for you!
Story continues below…
Considering getting a psychic reading? We have carefully screened and selected a range of gifted, compassionate psychic readers to provide clarity and new insights into your life. Online psychics available 24/7.
There's no eye contact. During conversation, he simply doesn't look at you. He is looking at the scenery, other people but does it in such a subtle way, you don't realize he is not looking at you when he is talking.
He is not responsive or makes excuses when you directly ask something of him. Such as:" Could you come to my parents house for dinner this Sunday?" Doesn't know how to or want to be in the position of having to say "NO". It makes him very uncomfortable.
He sometimes looks a little bored or distracted. You pass it off because you think, "He did ask me out, so he must be into me, right?" First dates are full of potential, but they can turn sour really quickly. If he looks bored, has his arms crossed or fiddles with his napkin, then there's a slight possibility that this is a pity date. A pity date is a date guys go on because they sense that someone is really into them, even if they don't feel the same way. They do it because your attraction to them makes them uncomfortable and they figure if they just ask you out and you see he is not into you, you will move on.
If you are sleeping with your new fella and it always seems that he has somewhere to go after the funtime is over. If he spends the night, he is up and dressed before you even have the chance to blink the sleep out of your eyes and he had a cup of coffee before he hit the road.
When you get introduced, it's always as a friend, never my girlfriend. There's a difference with being introduced as a friend, as that can fall into many categories. However, being introduced as a "friend" with a giggle or wink can imply that you're just a friend for now but things have the potential of progressing into something more. If you don't see the giggle or wink when you're being introduced, then he really means you're just a friend!
He talks about other girls he spends time with or are just "friends." This can mean two things – he's not into you at all and hoping to deter you from competing or he's telling you that there are other girls in his life and you should up your game. This datee definitely needs to take a long walk off a short pier with you showing him the way!
He doesn't get dressed up for you. Not all men go beyond the jeans look and if that is what you like, then there is no problem. But if he is showing up still in his work clothes (that not being a business suit) and obviously has not freshened up for you, ditch him!
Susan Z's Verdict
On paper, these seem so obvious but many of the red flags mentioned have a subtlety about them that even the most seasoned dating pro can miss them. It may take some keen observing skills on your part. Don't make excuses for them, make it about you and how you are being treated. That is the bottom line. Then move on and find your real Prince Charming!
---
Considering getting a psychic reading? We have carefully screened and selected a range of gifted, compassionate psychic readers to provide clarity and new insights into your life. Online psychics available 24/7.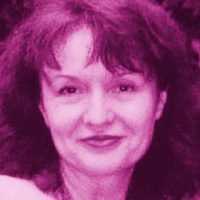 Susan Z Rich is an emotional addiction counselor, spiritual intuitive and holistic therapist. She counsels others to see life in a more positive way and teaches personal accountability for life choices. She is also the author of several children's books and Soul Windows…Secrets From The Divine.