The Difference Between Feeling Happy And Being In Joy
I personally have been going through one of those times in my life where you have to ask yourself "what the hell is going on?" and it has been pretty steady for several years. In those years, I have experienced moments of great happiness based on what I was experiencing at that moment but a big percentage of those years, a lack of joy in life has also been there. It made me ask the deep philosophical question of what is the difference? The answer to that, after much soul searching and absorbing the words of others who have been or are in the same place in their life, is BOTH!
Both come from a place within but one is fleeting and completely founded on outside circumstances and can be snatched from you in a moment. The other is from a place that is connected to something that is unexplainable, palpable and flows within your life but never leaving you. The first definition is feeling happiness, the second is being in joy. The truth is that we want both and should have both but life comes with challenges that 100% happiness forever will never happen as life can turn on a dime but joy is something that stays with you and helps you through those times when it seems that your happiness has been stolen from you.
Happiness
Happiness is an emotion in which one experiences feelings ranging from contentment, satisfaction to bliss and intense pleasure. Happiness is a state of mind and emotions based on what your level of environment is. Happiness can be experienced from any good activity, food or company. That happiness can persist for quite a long time, as long as the external elements remain. In the midst of life's ups and downs happiness can still be present but is depends solely on what is making you happy.
You can be in a state of happiness one moment and then dread the next. If something happens to go wrong, you lose your reasons to be happy but joy can remain, helping you process the disappointment. It can claim your full attention for the ten seconds it takes to swallow a sip of incredible coffee. Or it can stream through your being for weeks on end. But happiness cannot sustain itself with sadness, anger or any of the other "negative" emotions for very long. Joy is what will help you do that.
Story continues below…
Considering getting a psychic reading? We have carefully screened and selected a range of gifted, compassionate psychic readers to provide clarity and new insights into your life. Online psychics available 24/7.
Joy
Joy is a stronger emotional energy. It comes from a place within and is a less common feeling than happiness. Witnessing or achieving selflessness of personal sacrifice without the attachment of a thank you frequently triggers this emotion. Think in terms of how you feel when you first held your newborn. Also feeling spiritually connected to a God or group of people that hold the same heart connection you have. Spiritual experiences, caring for others, gratitude, thankfulness, an outward expression of elation along with an inward peace and contentment. But as with happiness, it cannot always be held onto as life sometimes hits us hard. But joy is what gives you the tools to deal when your external happiness has been taken away.
Joy is like the elevator in a building that takes you up to highest levels of happiness but only for a small amount of time and then back. Joy is the byproduct of a moral lifestyle of positive thinking, regardless of what is going on in the externals of your life. Joy is that sudden burst of happiness that is over the top and then levels out to feeling happy with what is going on around you. When you see the joy even with the agony, you have the keen vision of a what a Soul warrior is. It is invaluable to be aware of this because when things get tough, logic might want you to default to despair, sadness or feeling that you are in the dark separated from the very light that brings you that joy.
You can get bad news but your positive attitude carries you through, knowing things will work out. You are happy one moment then sad the next but you can still be joyful in that same moment knowing that no matter what you are being challenged with, that inner light and strength will bring you through. The capacity to expand into both happiness and the awareness of your joy in all circumstances is what it means to be spiritually evolved into feeling and expressing joy in your life.
Susan Z's Verdict
There is definitely a difference between being happy because of moments and having that life joy within. How to get it? Sometimes it is a lifelong pursuit and then sometimes we get lucky and out of the blue, you are hit with an "aha" moment and that joy stays with you for the rest of your life. Keep pursuing that joy, it is the only tool you have to keep the dark moments at bay when you find happiness has shifted and changed.
---
Considering getting a psychic reading? We have carefully screened and selected a range of gifted, compassionate psychic readers to provide clarity and new insights into your life. Online psychics available 24/7.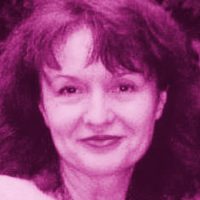 Susan Z Rich is an emotional addiction counselor, spiritual intuitive and holistic therapist. She counsels others to see life in a more positive way and teaches personal accountability for life choices. She is also the author of several children's books and Soul Windows…Secrets From The Divine.